Come guardare i film e i programmi TV DRM di iTunes su Roku?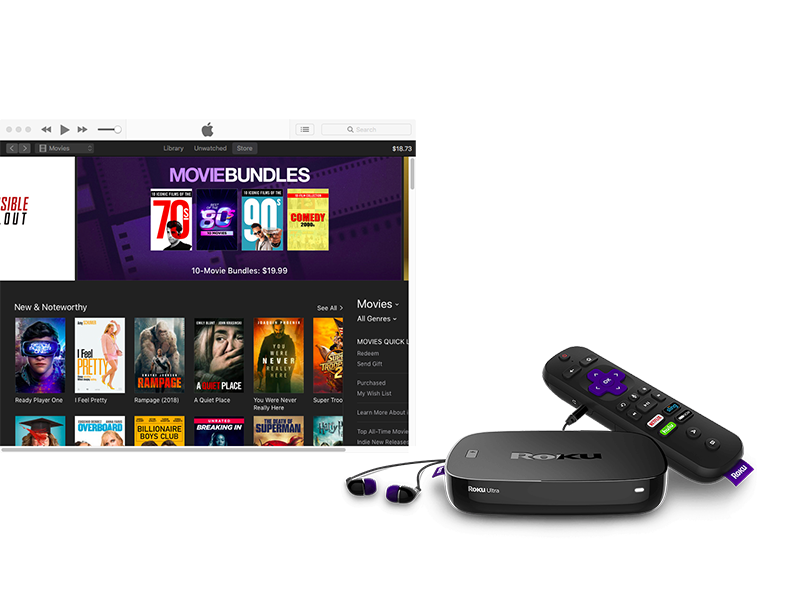 Metodo 1 L'app Apple TV è disponibile sui dispositivi Roku
Il canale Apple TV è ora disponibile su alcuni lettori di streaming Roku e modelli Roku TV™. Puoi accedere alla tua libreria di programmi e film e trovare nuovi programmi da riprodurre in streaming, acquistare o noleggiare. Tutti i modelli Roku che supportano il canale Apple TV sono elencati di seguito: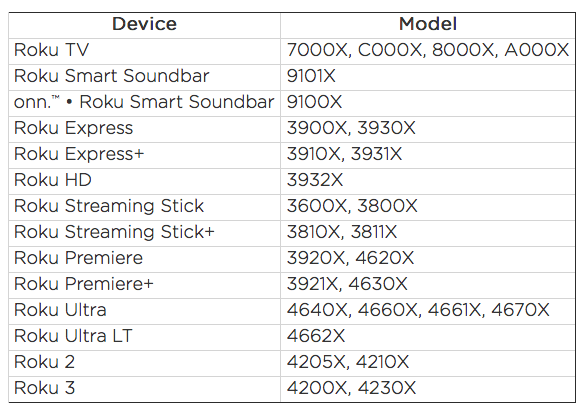 Come aggiungere il canale Apple TV al lettore Roku compatibile o alla Roku TV?
Premi il tasto Home

sul tuo telecomando Roku.
Scorri verso l'alto o verso il basso e seleziona Canali in streaming per aprire il Channel Store.
Seleziona Cerca canali e accedi ad Apple TV.
Quando vedi il canale, usa il pad direzionale sul telecomando Roku per evidenziare Apple TV .
Seleziona Aggiungi canale .
Metodo 2 Riproduci i film di iTunes su Roku con Movies Anywhere
L' app Movies Anywhere , disponibile gratuitamente su lettori Roku e TV Roku , è un semplice hub digitale per i tuoi film preferiti da iTunes, Amazon Video, Google Play e Vudu, quindi non dovrai più saltare tra i tuoi canali Roku e i prodotti Apple. Per iniziare, aggiungi il canale gratuito Movies Anywhere sui lettori Roku e sui televisori Roku. Quindi accedi o crea un account Movies Anywhere gratuito e collega i tuoi account di rivenditore digitale.
Film digitali di Sony Pictures Entertainment, The Walt Disney Studios (che comprendono Disney, Pixar, Marvel Studios e Lucasfilm), Twentieth Century Fox Film, Universal Pictures e Warner Bros. che sono stati acquistati o riscattati tramite Amazon Video, Google Play, iTunes e Vudu sono disponibili per la riproduzione sul tuo dispositivo Roku. I film noleggiati da iTunes e i film di Paramount e Lionsgate sono eccezioni degne di nota che non partecipano ancora. Per riprodurre i film non supportati su Roku o al di fuori degli Stati Uniti ( Movies Anywhere è disponibile solo negli Stati Uniti), puoi utilizzare il metodo 2.
Metodo 3 Riproduci i film di iTunes in TV con Roku Media Player
Roku Media Player è un canale disponibile per il download tramite il Roku Channel Store . Potrebbe anche essere preinstallato su alcuni dispositivi di streaming Roku®. Roku Media Player ti consente di guardare i tuoi file video personali, ascoltare i tuoi file musicali e visualizzare le tue foto utilizzando la porta USB del dispositivo Roku (se disponibile) o accedendo a un server multimediale sulla tua rete locale. Secondo il sito Web di supporto Roku ( https://support.roku.com/en-ca/article/208754908-how-to-use-roku-media-player-to-play-your-videos-music-and-photos ) il loro lettore multimediale supporta i formati H.264/AVC (.MKV, .MP4, .MOV).
Con l'aiuto di unità USB e server DLNA come Plex, Roku può anche riprodurre file di foto, audio e video archiviati localmente. Mentre, la cattiva notizia è che i film/programmi TV scaricati da iTunes Store non possono ancora essere riprodotti poiché sono protetti da DRM . Quindi, c'è un modo per riprodurre film / programmi TV acquistati o noleggiati da iTunes con Roku? La risposta è si. Hai solo bisogno di rimuovere DRM da acquisti e noleggi di film di iTunes, programmi TV/video musicali e riprodurli con Roku proprio come i normali video locali .
Ondesoft iTunes DRM Media Converter è uno strumento di rimozione DRM di iTunes che ti consente di rimuovere facilmente il DRM da film e programmi TV acquistati/noleggiati da iTunes e di riprodurre video MP4 compatibili con Roku. Puoi anche chiamarlo film di iTunes in Roku Converter .
iTunes Movie to Roku Converter presenta un'interfaccia intuitiva ed è estremamente facile da usare. Rimuove iTunes DRM a velocità 30X con qualità originale al 100%. AC3 Dolby 5.1 Audio, AD, sottotitoli multilingue, tracce audio e sottotitoli dai film e dai programmi TV DRM M4V di iTunes verranno mantenuti per l'output di video MP4.
Di seguito è riportato il tutorial dettagliato su come rimuovere DRM video di iTunes e convertire film e programmi TV M4V in video MP4 compatibili con Roku su Mac .
Passo 1 Scarica e installa il film Ondesoft iTunes su Roku Converter sul tuo Mac o Windows. E poi lanciarlo.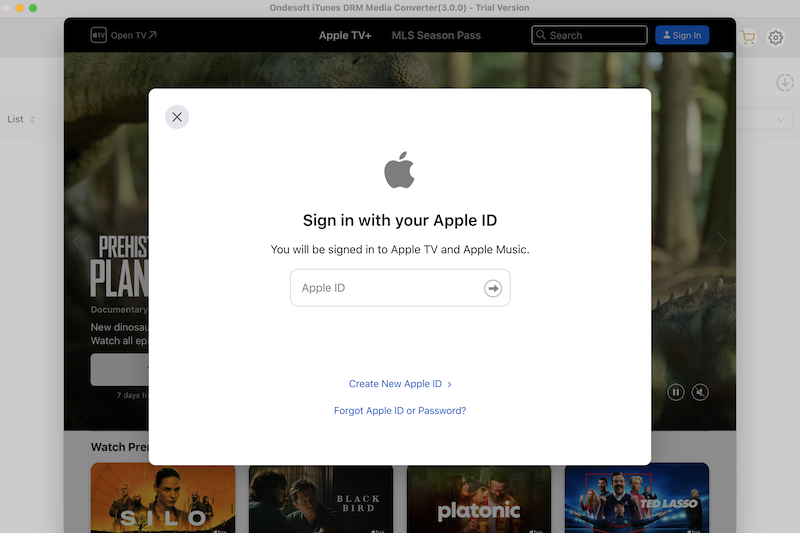 Step 2 Aggiungi film M4V e programmi TV dalla libreria di iTunes.
Fare clic su "aggiungi file" nella parte superiore di Ondesoft iTunes DRM Media Converter per Mac per aggiungere video dalla libreria di iTunes.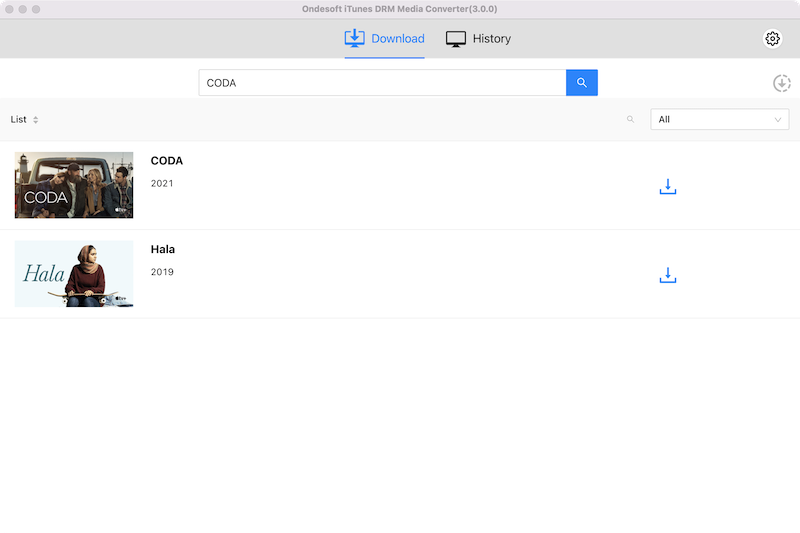 Fai clic su Film e programmi TV di iTunes che desideri convertire e fai clic su Aggiungi. Li vedrai nell'elenco di conversione.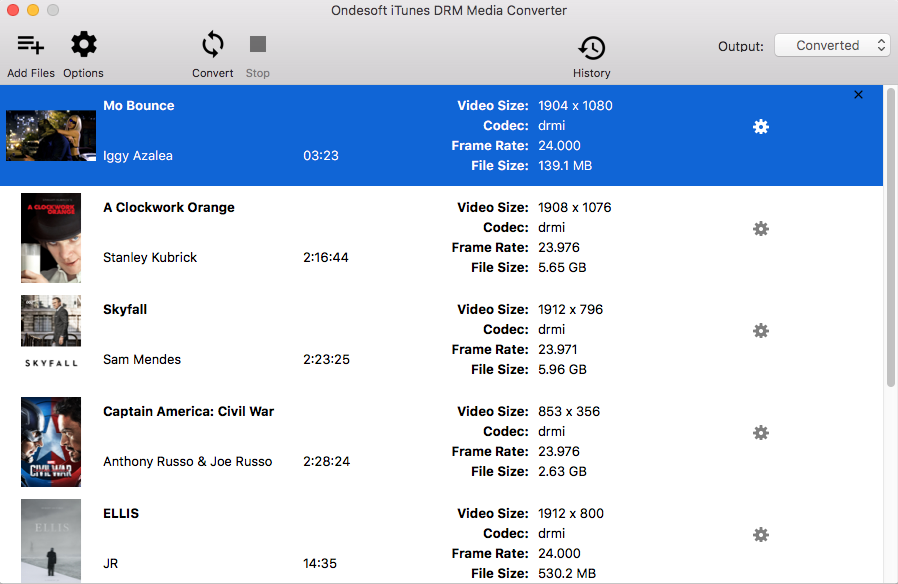 Passaggio 3 Fare clic sul pulsante per scegliere le tracce audio in uscita e i sottotitoli (opzionale).
Ondesoft iTunes Movie to Roku Converter conserverà tutti i sottotitoli e le tracce audio originali per impostazione predefinita. Sei libero di selezionarne e conservarne uno.
Il file MP4 di output verrà salvato in Documenti/Ondesoft iTunes DRM Media Converter/Convertito per impostazione predefinita. Puoi anche cambiarlo facendo clic sull'icona Opzioni.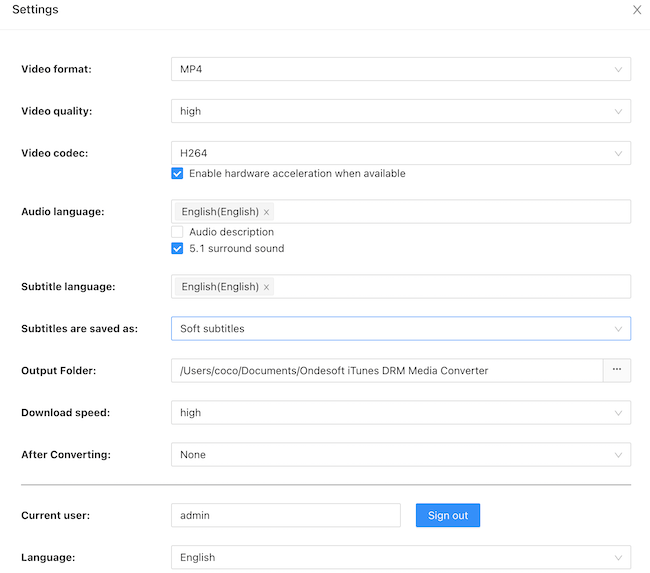 Step 4 Start to convert M4V to MP4 with Ondesoft iTunes movie to Roku Converter for Mac.
Click "Convert" button to remove iTunes DRM and convert M4V to MP4.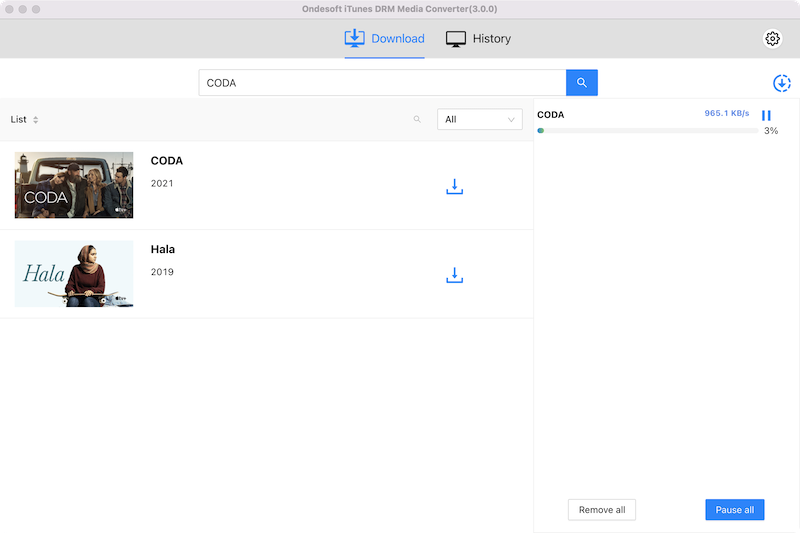 After conversion, click below folder icon to quickly locate your DRM-free iTunes videos. Transfer them to your USB drive and insert it into the USB port on your Roku device. Now you can enjoy the iTunes videos with Roku.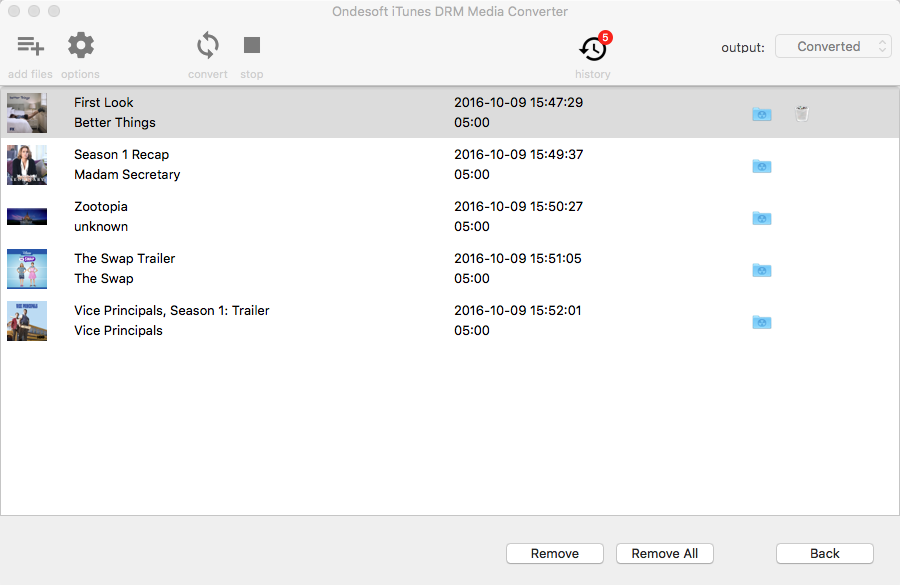 Method 1 Play iTunes movies via USB drive
Insert the USB device into the USB port on your Roku device. If Roku Media Player is not installed, you will be prompted to add it from the Roku Channel Store . If the channel is installed, an on-screen prompt will ask you to launch Roku Media Player. Then the USB Drive icon should show up in the media device selection screen. Roku Ultra and Roku TV HD/4K have a USB port.
Metodo 2 Riproduci i film di iTunes tramite la rete locale
Se il tuo dispositivo Roku non ha una porta USB, riproduci i film di iTunes sul tuo Roku usando DLAN. Roku Media Player è stato testato per funzionare con i seguenti server DLNA:
• Windows Media Player / Centro
• Serviio
• Plex
• Twonky
• MiniDLNA / ReadyDLNA / ReadyMedia
• PlayOn
Ulteriori informazioni: https://support.roku.com/article/208754908-how-to-use-roku-media-player-to-play-your-videos-music-and-photos
Guida video: rimuovi DRM dai film e dai programmi TV di iTunes per guardare su Roku con Ondesoft iTunes DRM Media Converter