How to download a whole album quickly
There are many free online websites or apps that allows you to download songs in mp3 format. You enter the sone name or copy&paste the song link, then the website or app searches the songs from YouTube and then download it. This is convenient if you only wnat to download a few songs. But if you want to download all songs in an album, this will be very annoying and time-comsuming. So is there any tool that helps you download a whole album? The answer is yes.
Ondesoft Spotify Converter
Ondesoft Spotify Converter is an album downloader tool that allows you to download any album, songs or playlists from Spotify. We all know that Spotify is a free music streaming service and it contains most popular albums. With a premium Spotify account, you can also download the albums: 10,000 songs per device on up to five devices, but the album can only be played with Spotify. Besides Spotify premium costs $9.99 per month. Once you cancel the subscription, the downloaded albums will also disappear.
How to download albums with Ondesoft Spotify Converter ? Here is a step-by-step tutorial.
Step 1. Download, install and run Ondesoft Spotify Downloader on your Mac or Windows. Drag&drop albums you want to download from Spotify to the interface. You can add more than one albums at a time.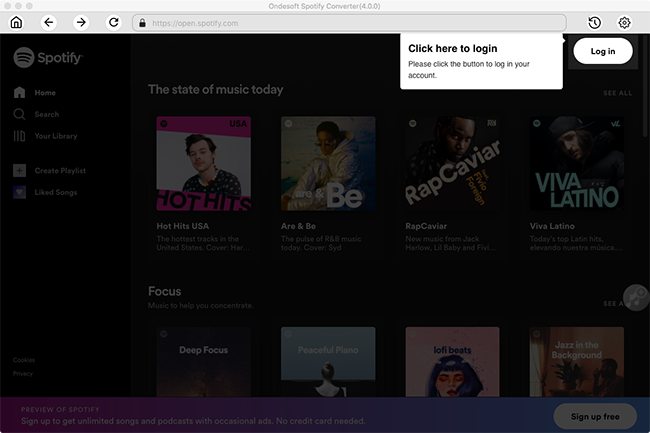 Step 2. Choose output format, set bitrate and samplerate if you like.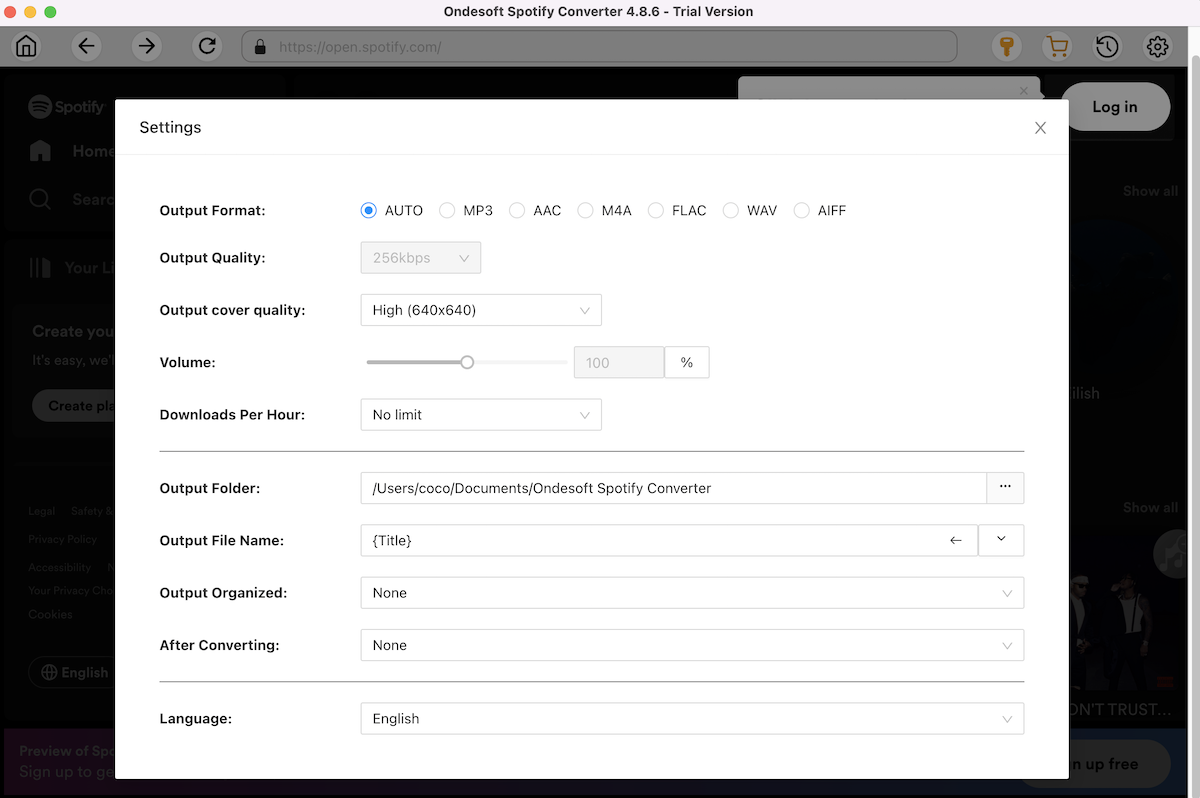 Step 3. Click Convert to start downloading the albums you want.