8 Ways to Get Spotify Premium Free Forever on iOS/Android/Mac/PC
Is it possible to get Spotify premium for free? Many people ask this. We all know that Spotify is a great music service to stream millions of songs and playlists. It's free to use, although there are some limitations. Spotify premium costs $9.99 per month and removes all free version limitations. Spotify premium allows you to play music ad-free, offline and on-demand. Everyone can try Premium free for 30 days, but after that you need to pay $9.99 ($14.99 for Family or $4.99 for Student) per month if you still want to enjoy premium features. For many, these charges become too high, considering it's a subscription-based model and requires a monthly payment. But do you know there are some ways to get Spotify premium for free? Here we will show you 8 ways to get Spotify premium free.
Related: How to listen to Apple Music without subscription
Highlights:
Method 1 Ondesoft Spotify Converter (for Mac/Windows)
If you want to get Spotify premium for free, try Ondesoft Spotify Converter , which allows you to get Spotify premium free by converting Spotify music to mp3 format. Then you can enjoy all Spotify premium features: offline playback, ad-free and unlimited skips . It will preserve 100% original quality and all ID3 tags of the Spotify music. With this professional Spotify music Converter , you can download as many Spotify songs, playlists or albums as you like at a time. Ondesoft Spotify Converter is available on Mac and Windows. Drag&drop Spotify songs/albums/playlists to Ondesoft Spotify Converter and click "Convert". By downloading the songs to mp3, you can get rid of all Spotify free limitations.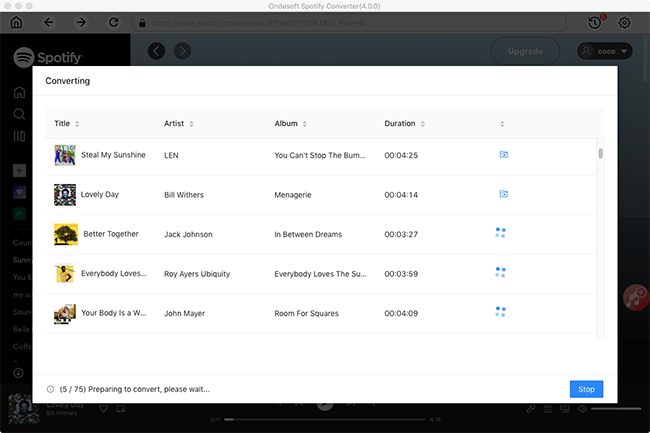 Method 2 Eligible TikTok users Spotify Premium for free in seven markets
The offer, available in the UK, France, Germany, Italy, Spain, Poland and Turkey, will see eligible TikTok users get four months free Spotify Premium, depending on the market. The offer is available to eligible users aged 18+ who have not subscribed to Spotify Premium previously. Learn More >>
Method 3 Use multiple Spotify Premium free trial Accounts
The easiest Spotify Premium free is to officially subscribe to the Spotify premium free trial. New customers can get Spotify premium free for 3 months. Individual plan only. $9.99/month after. Terms and conditions apply. Open only to users who haven't already tried Premium. Offer ends September 11, 2022.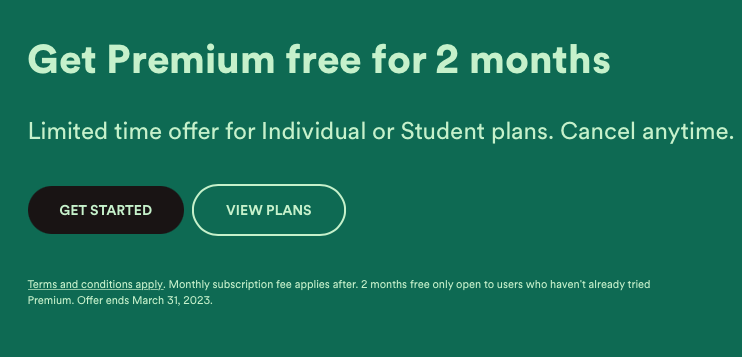 If you used Spotify Premium before but cancelled before July 15, 2022, there is a offer 3 months of Premium for $9.99 for you. This offer doesn't require you are new to Spotify Premium, but it is not available to users who canceled Premium after 14 March 2022. Offer ends September 11, 2022.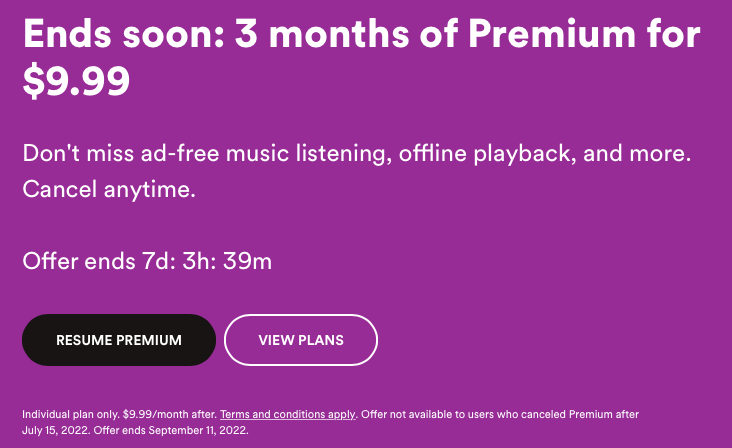 1 months of Premium for free for new users. However, if you choose PayPal from the dropdown at checkout to sign up , you can get 3 months of Spotify Premium for free. After the 3-month free trial, you can create a new email address as well as a new Spotify account. If you have enough email accounts, you can get Spotify premium free forever. (Expired)
Method 4 Spotify Premium at no additional cost with AT&T UNLIMITED &MORE™ PREMIUM
AT&T UNLIMITED &MORE™ PREMIUM customers can get Spotify Premium at no additional cost. Create an AT&T WatchTV account and you will get a list of AT&T's premium entertainment options, select Spotify Premium. Follow the instructions and you can now listen to Spotify Premium at no additional cost. View details >>.
Method 5 Join Someone else's Premium for Family subscription
Premium for Family subscriber can add 5 members of the same household to enjoy Spotify premium while keeping their own accounts and playlists separate. Spotify doesn't check whether you really reside at the same address with the subscriber, just make sure your address in the account is same as the subscriber's. An email will be sent to you when you get invited which contains a link with an invite code. Click the green button that says 'ACCEPT INVITATION', login to your existing Spotify account to link a family subscription to your account and enjoy Spotify Premium! How to join Spotify Family Premium?
Method 6 Three months free Spotify Premium on select Samsung Galaxy mobile devices
Any US/DC resident who is at least 18 years of age who purchased a new All Galaxy smartphones and tablets (including A Series and M Series) between May 31, 2022, to May 30, 2023. No other Samsung devices are eligible for this 3 months free Spotify premium promotion. Only for customers who haven't tried Spotify Premium before.
There are two ways to get started: Either open the Spotify app preloaded on your eligible Samsung Galaxy smartphone or tablet or download the Spotify app to your device. Log in or create an account, click the 'Premium' tab, then click "Spotify Premium for Samsung". Click "Try 3-Month Free" to redeem offer. Terms & conditions Apply .
Method 7 Install Spotify Cracked app on iOS without Jailbreak
Another solution to get Spotify premium free is to install spotify cracked version . Spotify++ is a cracked version of the Spotify app. It lets you get part Spotify Premium features for completely free. It will remove the ads and grants you unlimited skips, but there is no offline playback feature. It's developed by a third-party developer and you cannot download it from the App Store like you can do with normal apps. You can download it from AppValley (https://appvalley.vip) or TweakBox (www.tweakboxapp.com) .
Method 8 Install Spotify Premium Mod Apk on Android
There is a Spotify premium mod apk which allows you to enjoy most Spotify premium features for free, such as unlimited skips, no ads and extreme premium quality. However, one important premium feature is lost: offline playback . The apk itself is also free. It is evident that you cannot download the modded Spotify Premium app from the official Google Play Store. However, you can grab the latest Spotify cracked apk for free from here . Before installing the app, make sure to uninstall the official Spotify app from your Android if you have it installed. Check Spotify hack alternatives.
Tutorial: How to Install Spotify Cracked app on iOS
Here we will take AppValley as example and show you how to install Spotify++ from AppValley. Check here if you want to install Spotify++ from TweakBox. If you have official Spotify installed, please uninstall it first.
Step 1: On your iPhone or iPad, open Safari and go to AppValley's Home Page ( https://appvalley.vip ). Click Install.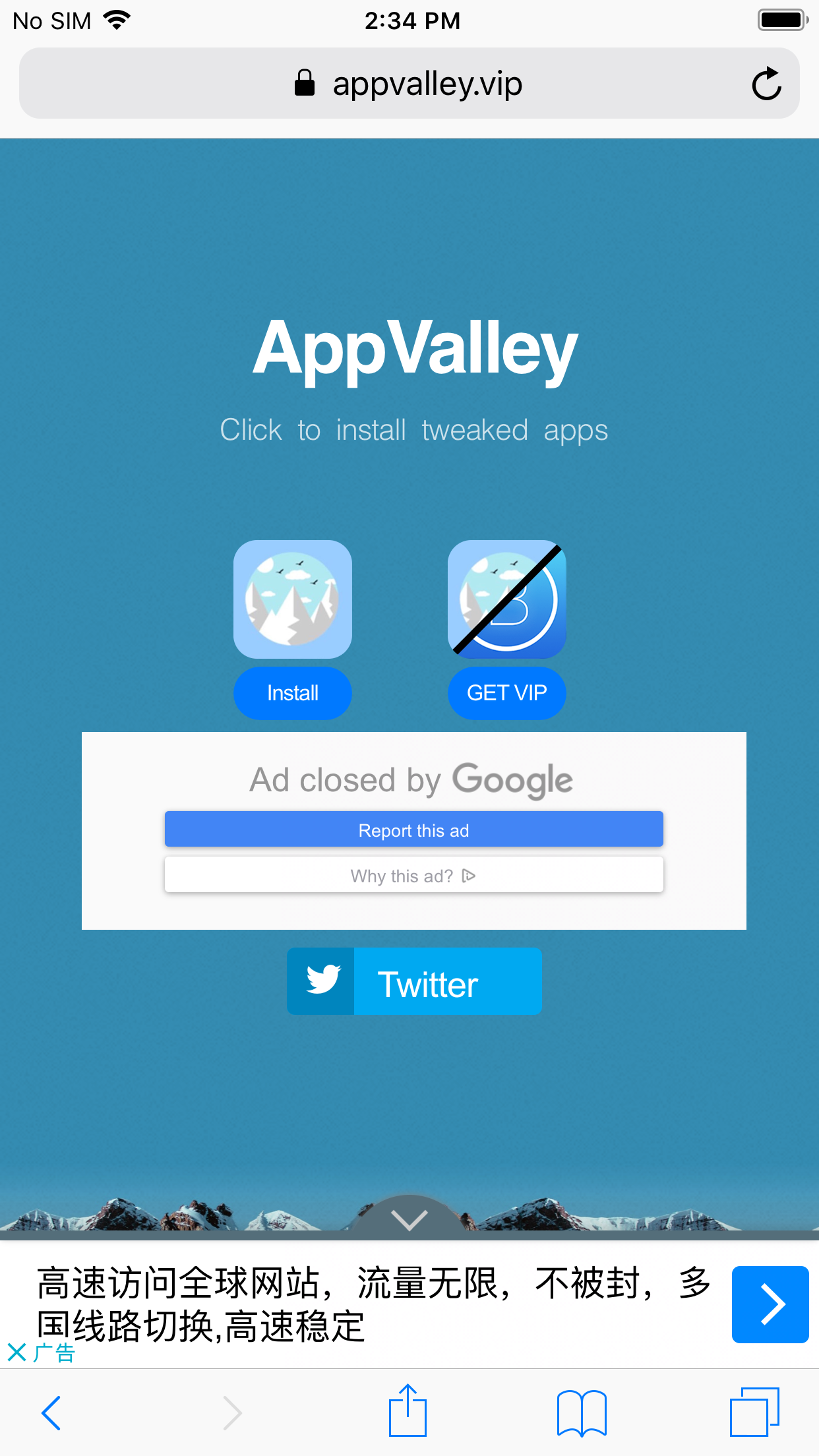 Click Allow.
Click Close and Go to Settings - Profile Downloaded.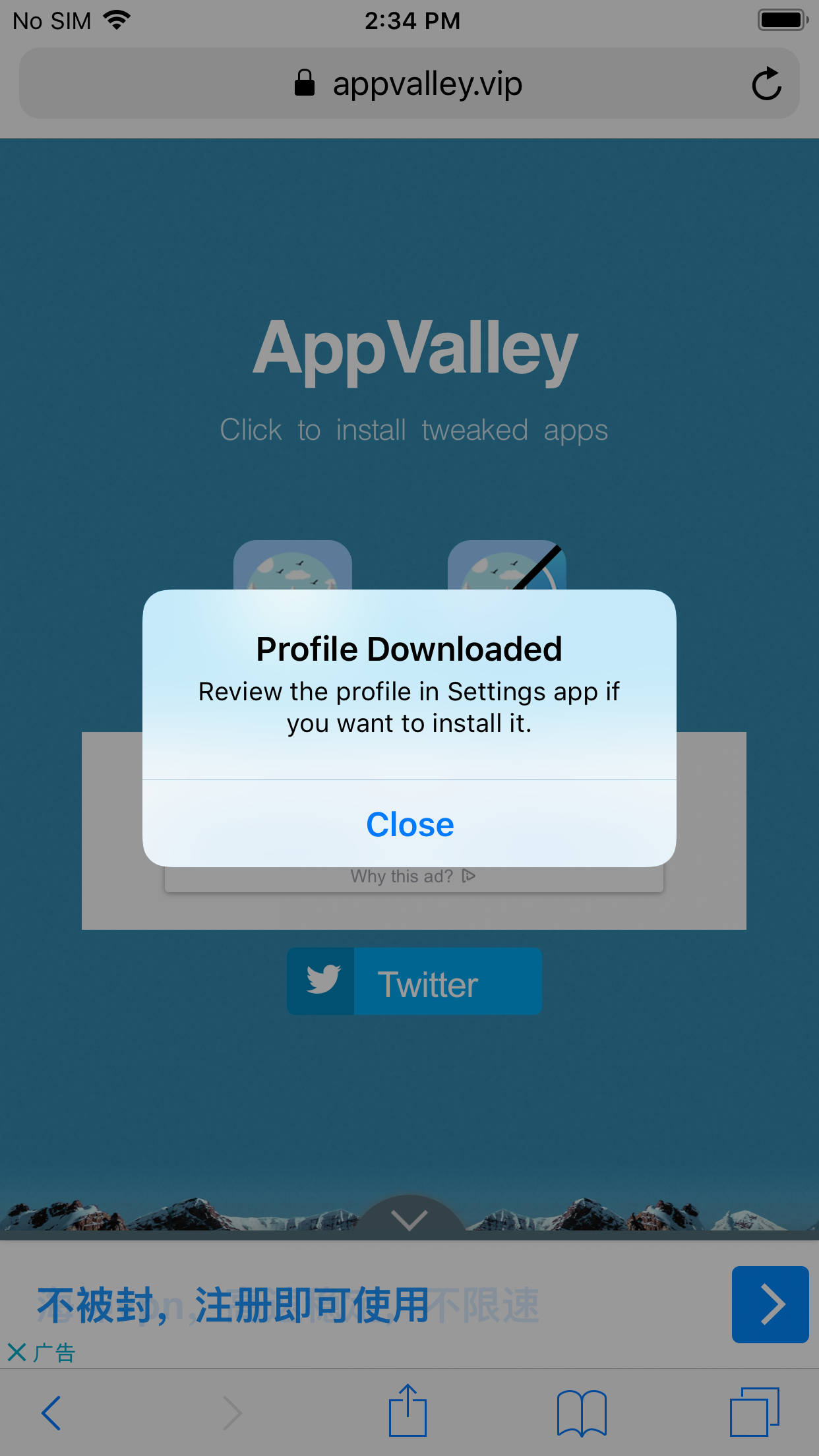 Click Install.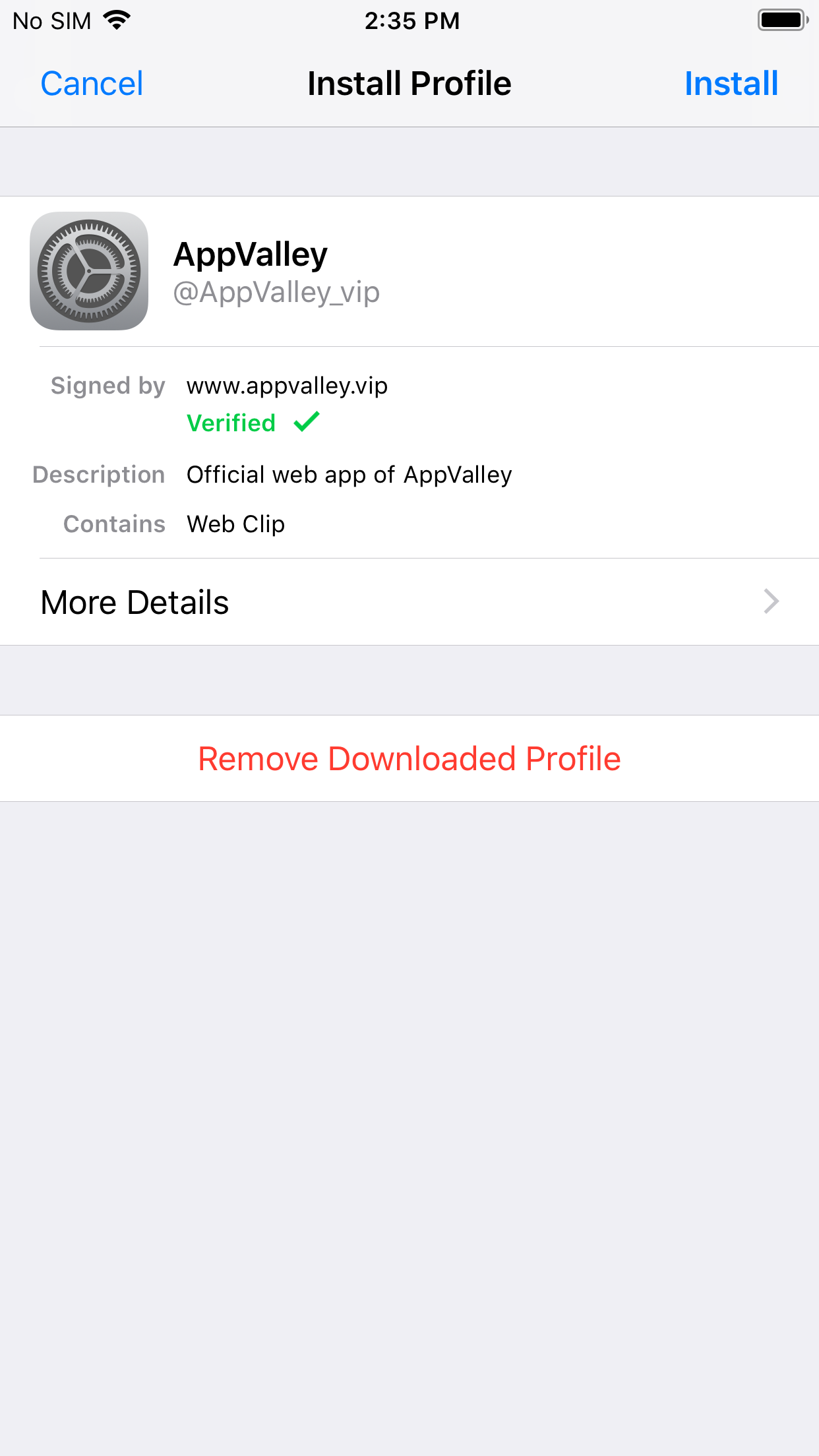 Click Done.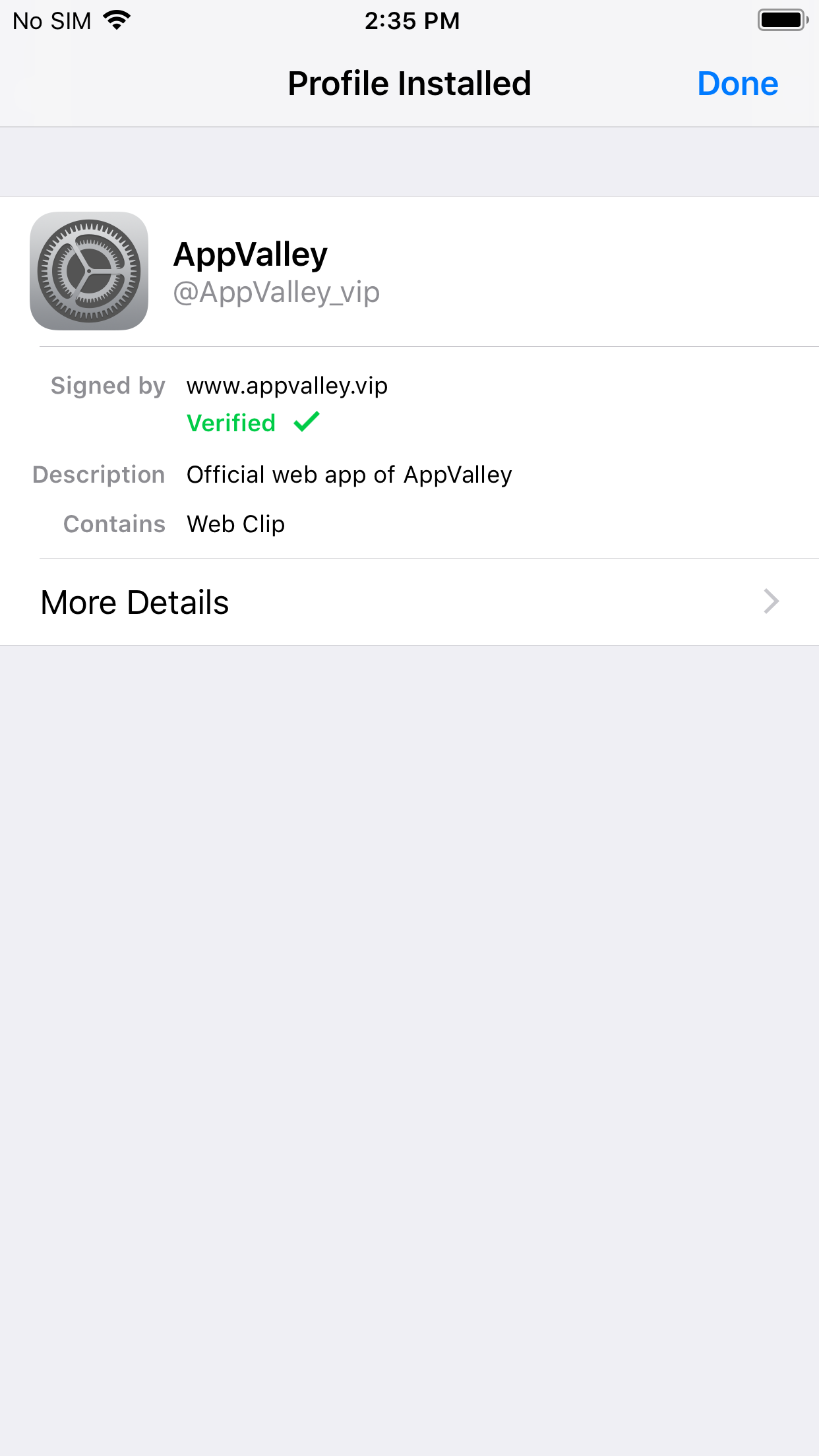 Now the AppValley app is installed on your iPhone.
Step 2: Open AppValley. You may find Spotify++ in the Featured section.Tap the "GET" button next to the app to install it.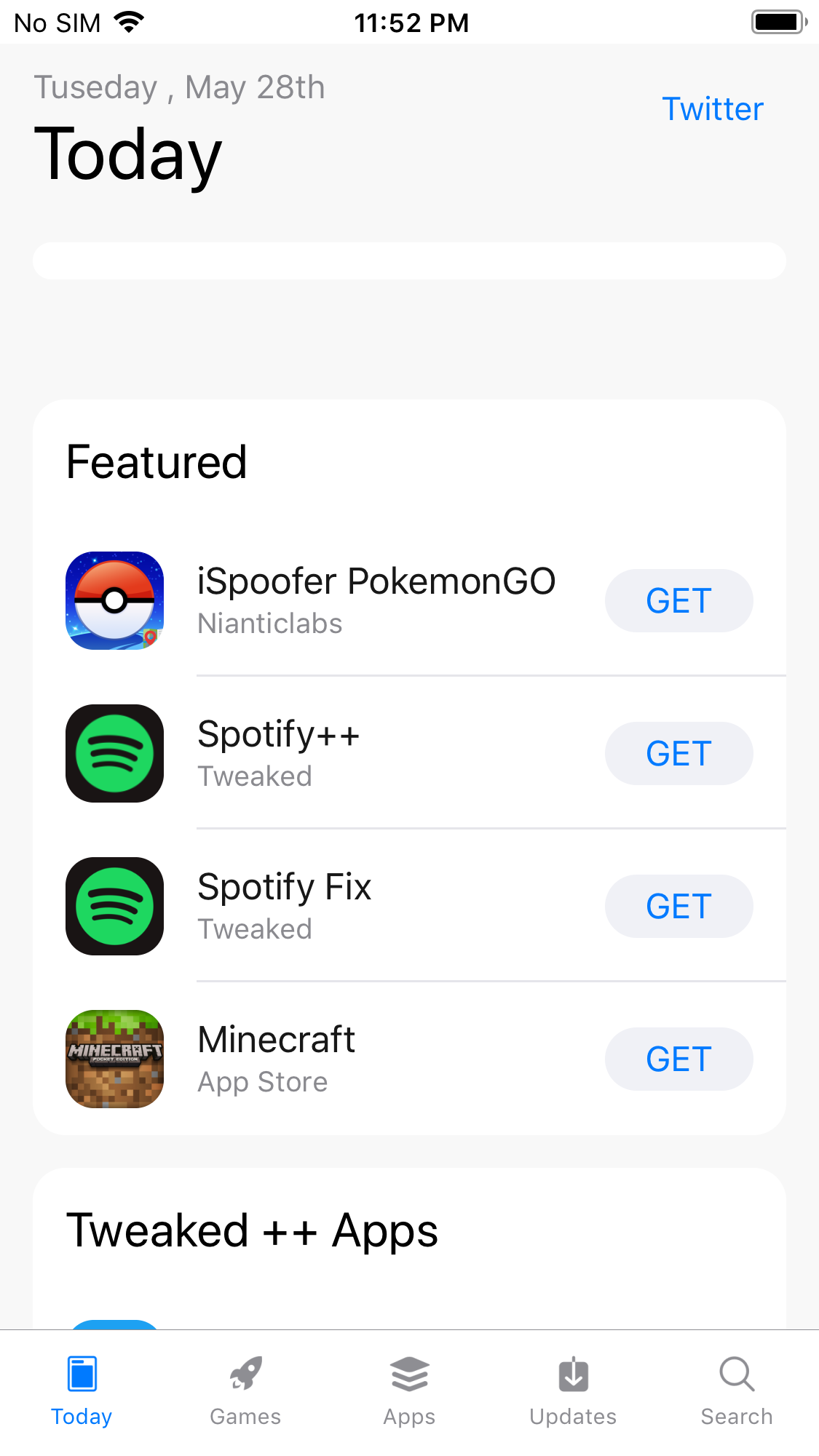 11/29/2019 Update: It seems Spotify++ is removed at this moment. You are advised to install Spotify Fix.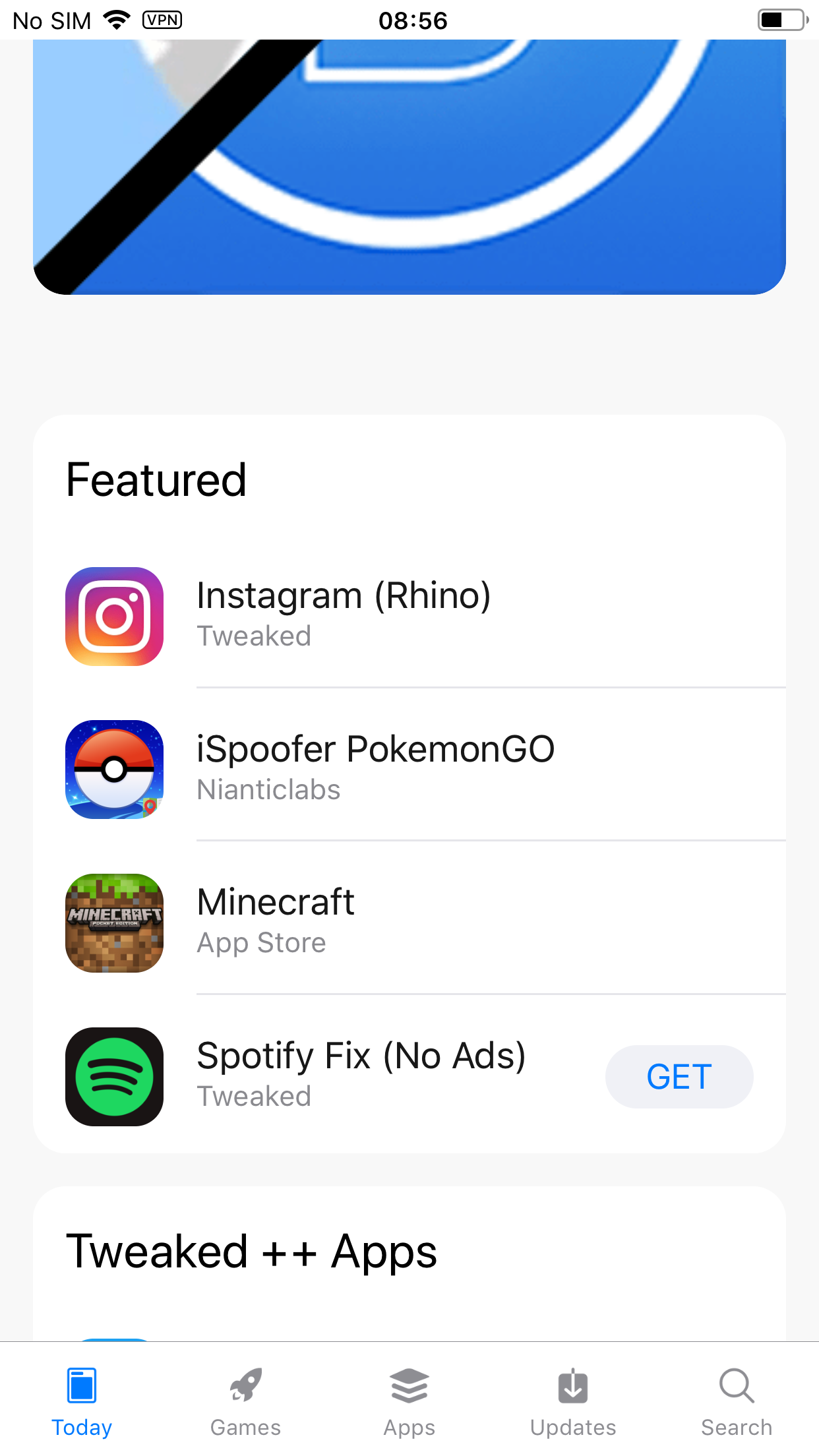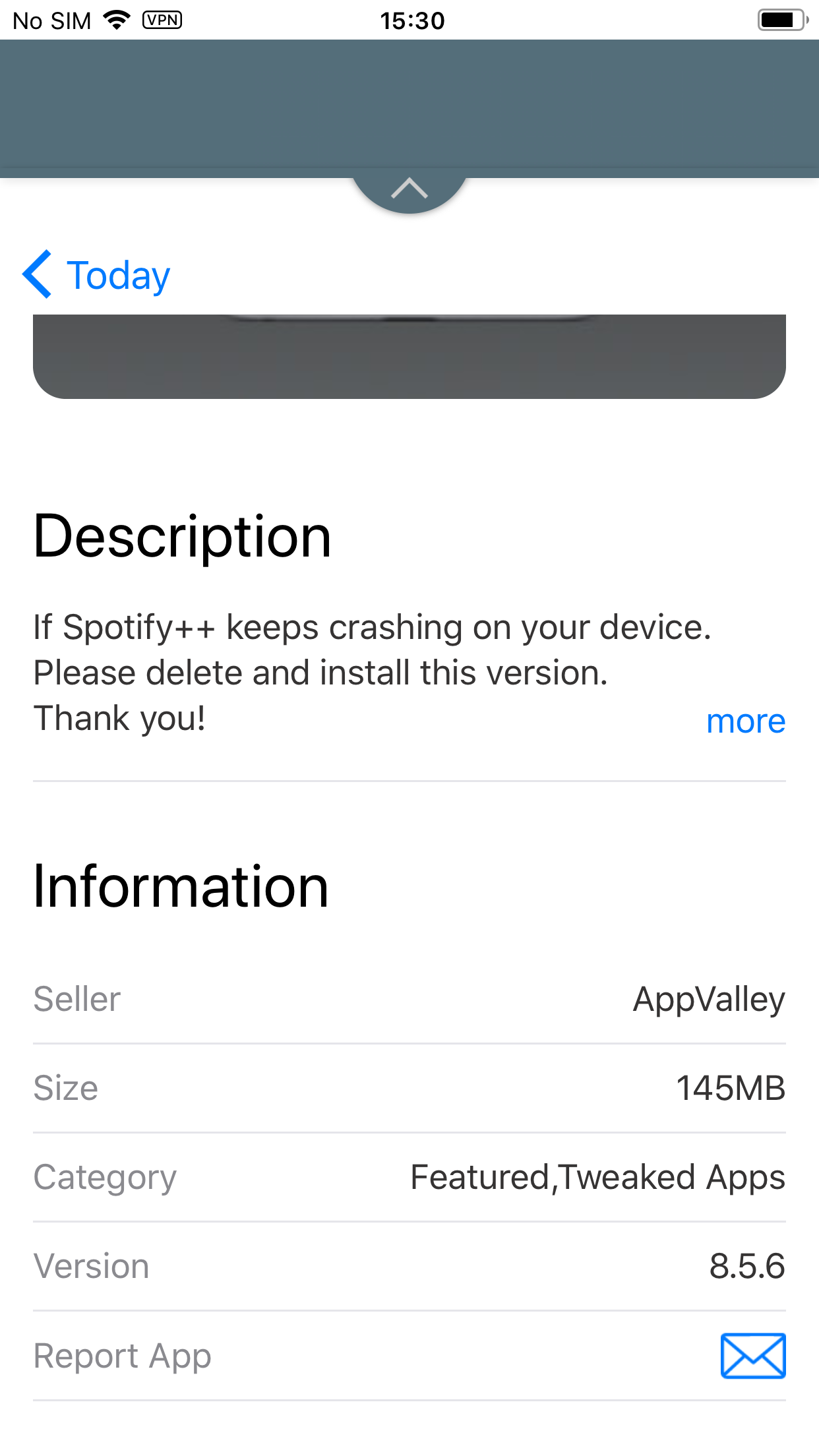 After installation, tap Spotify app and you may get below notice: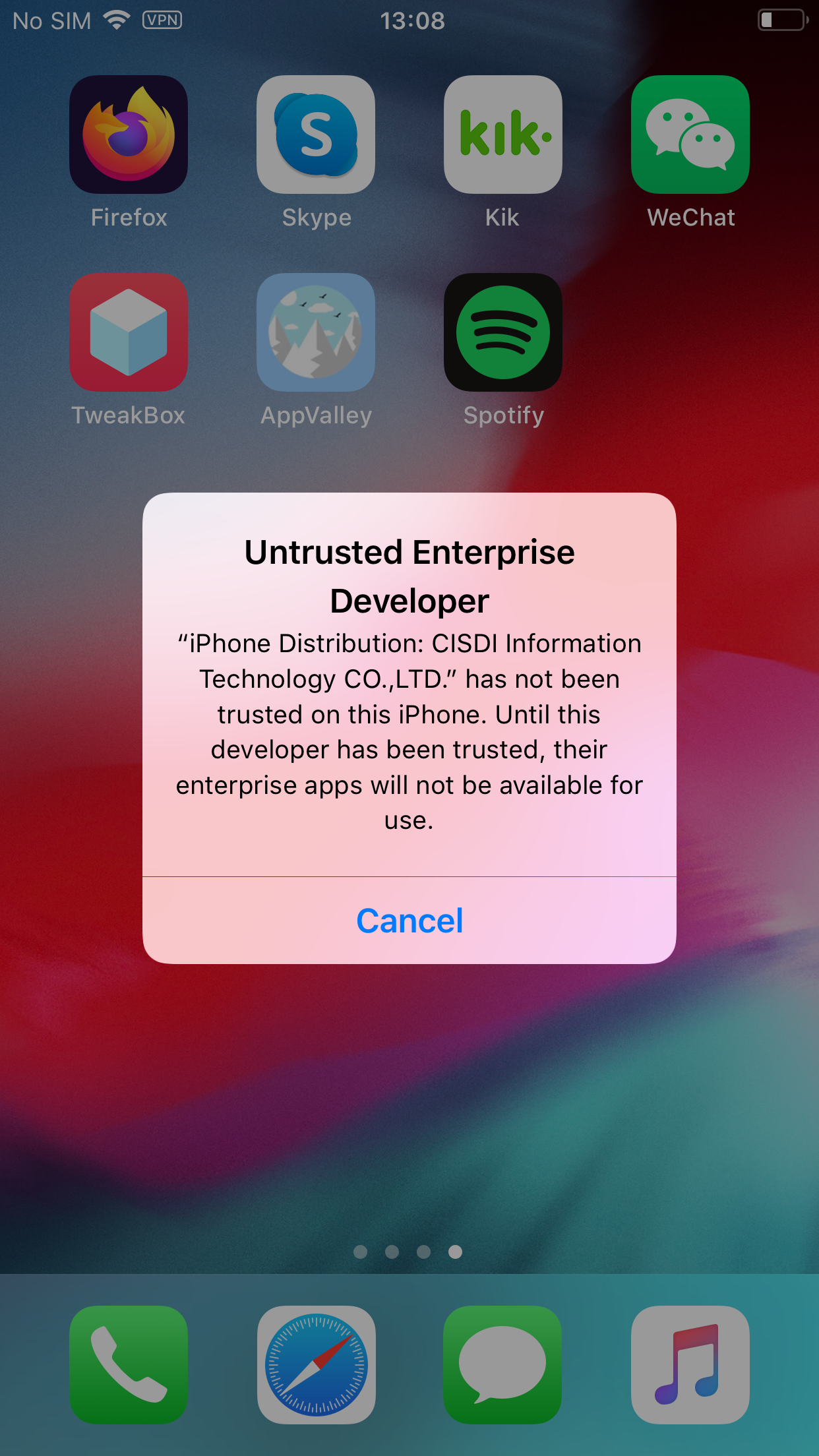 Go to Settings - General - Profile&Device Management, tap CISDI Information Technology CO., LTD.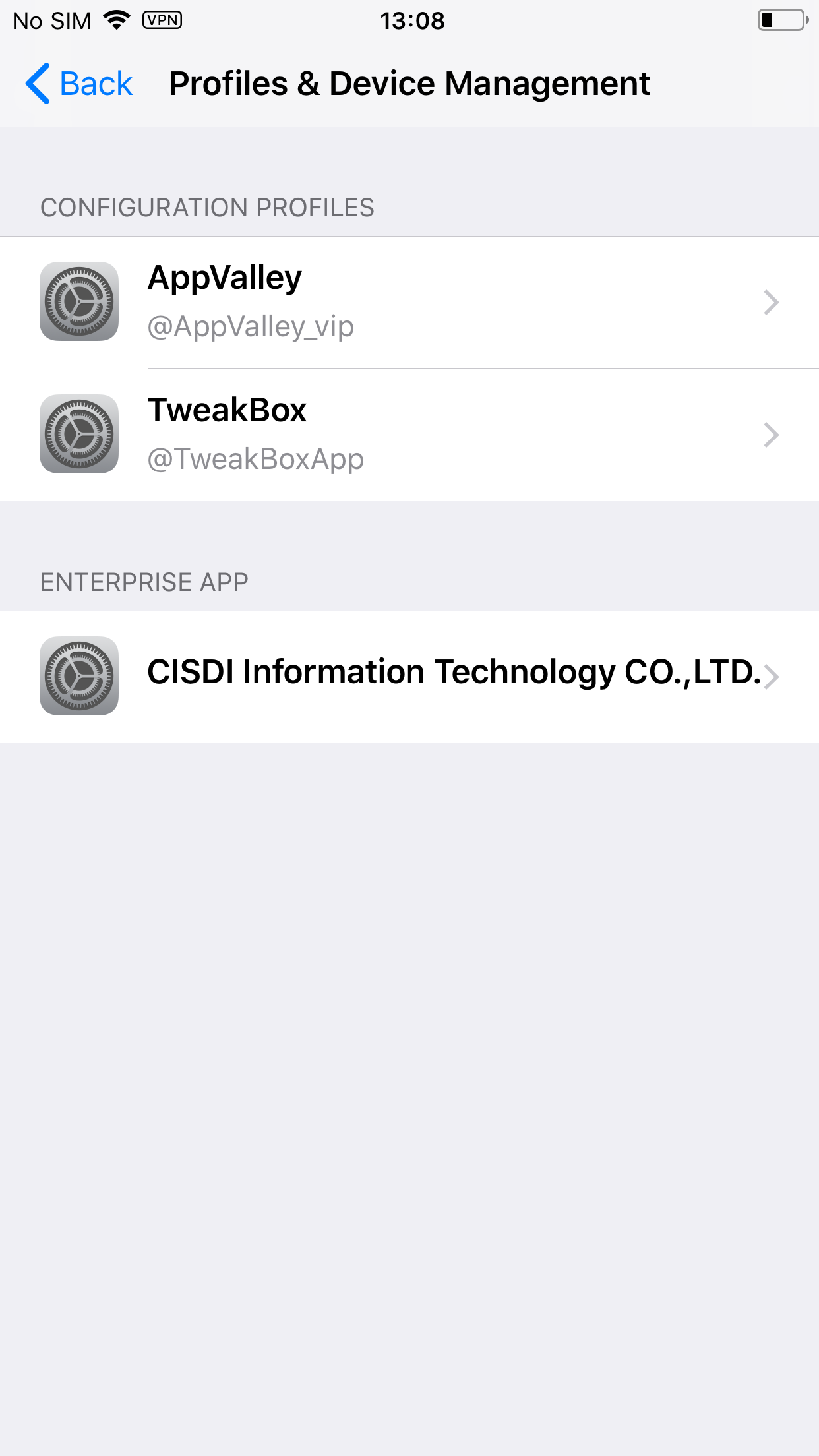 Tap Trust.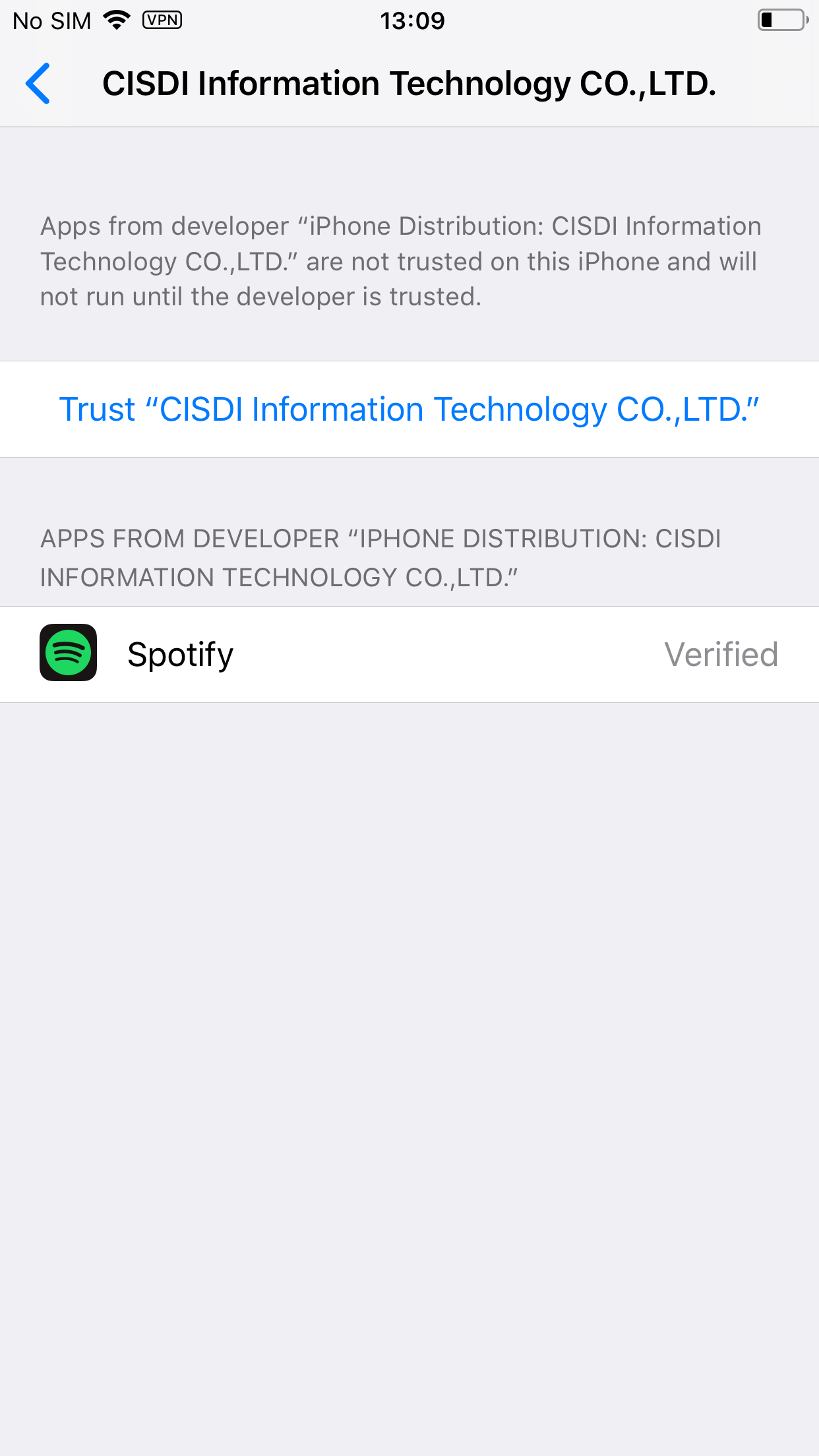 Step 3: Open Spotify and log in your account, click Your Library - Account, you will find you have a PREMIUM account, although this PREMIUM account doesn't allow you to download songs. You can listen to Spotify without ads and on demand.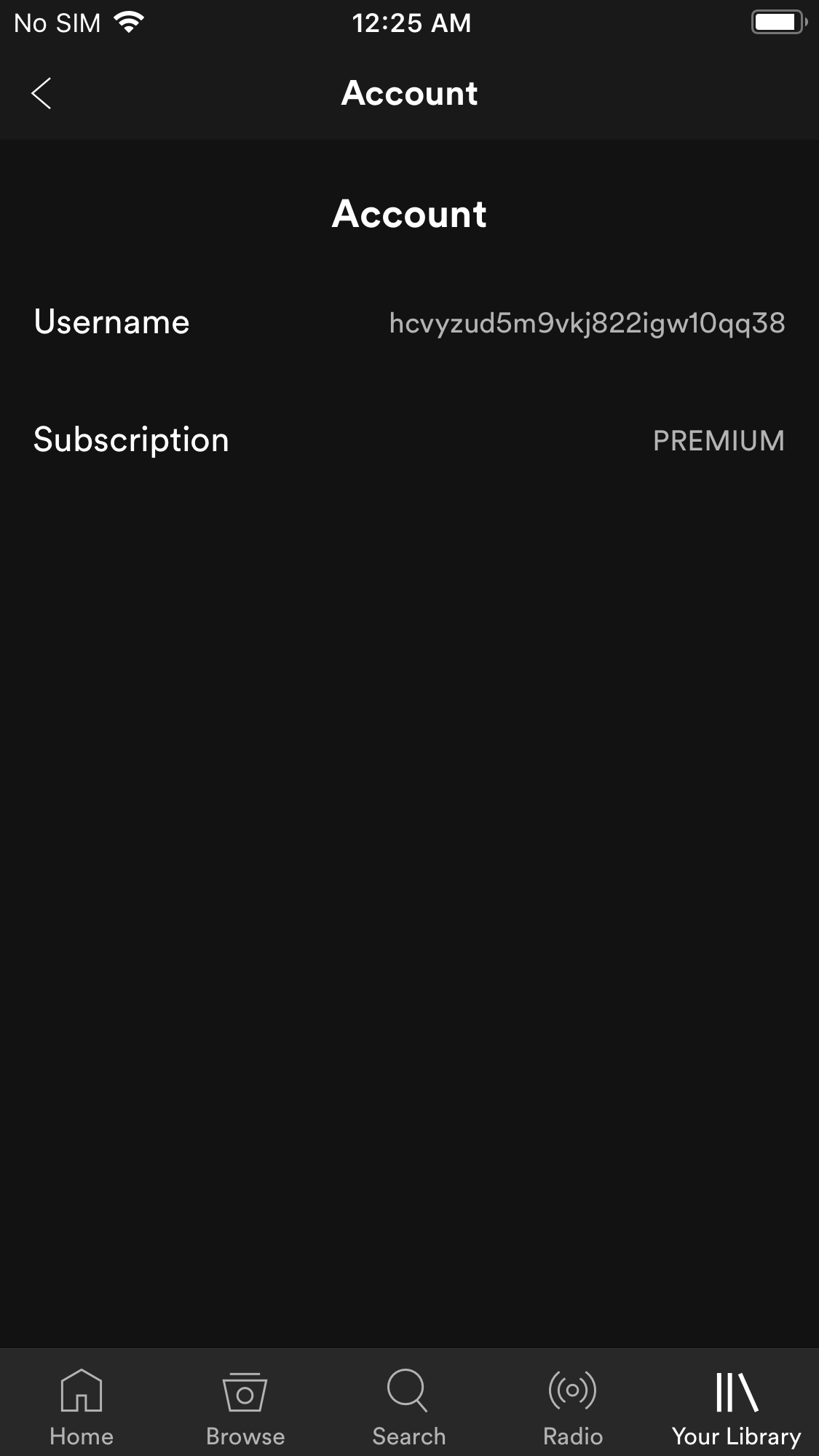 However, Apple may ban it at any time. You'll be notified " Unable to Download App … Spotify++ could not be installed at this time". What to do now? Normally you'll have to wait until a third party (TutuApp, Tweakbox,…) signs the app and update it again. Strictly speaking, it's not completely Spotify premium free. If you want the premium feature offline playback, then this tool is not for you. Check Spotify hack alternatives.
Tutorial: How to install Spotify Premium Mod Apk on Android
Step 1: Download the latest Spotify cracked apk for free from here .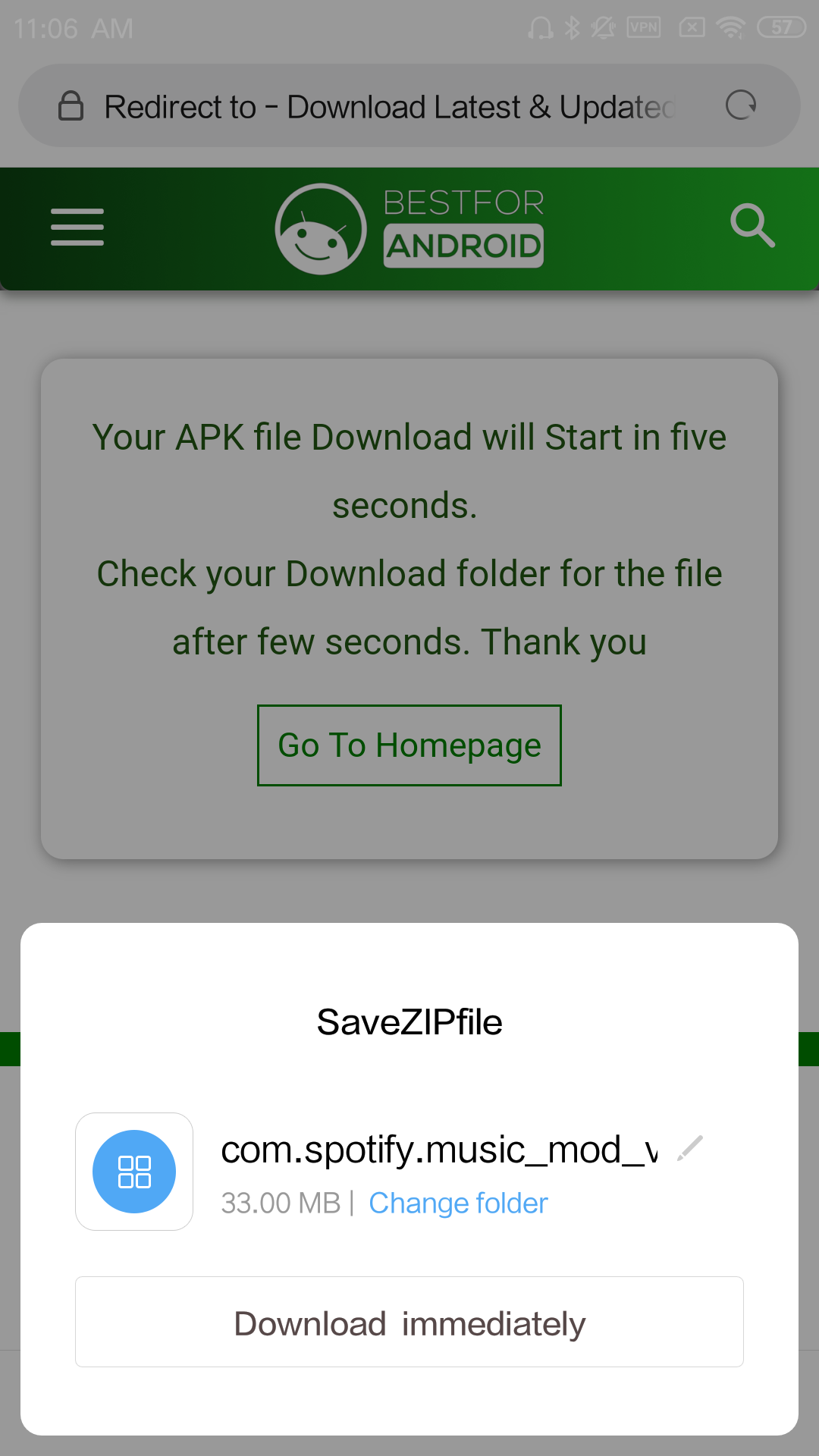 Step 2: The file you downloaded will be in a zip format. Use the built-in file manager or any file explorer of your choice to extract/unzip the file. If you don't have one, try install ES File Explorer.
Step 3: Find the downloaded file and open it with ES Zip Viewer. Then follow the instructions to install Spotify apk.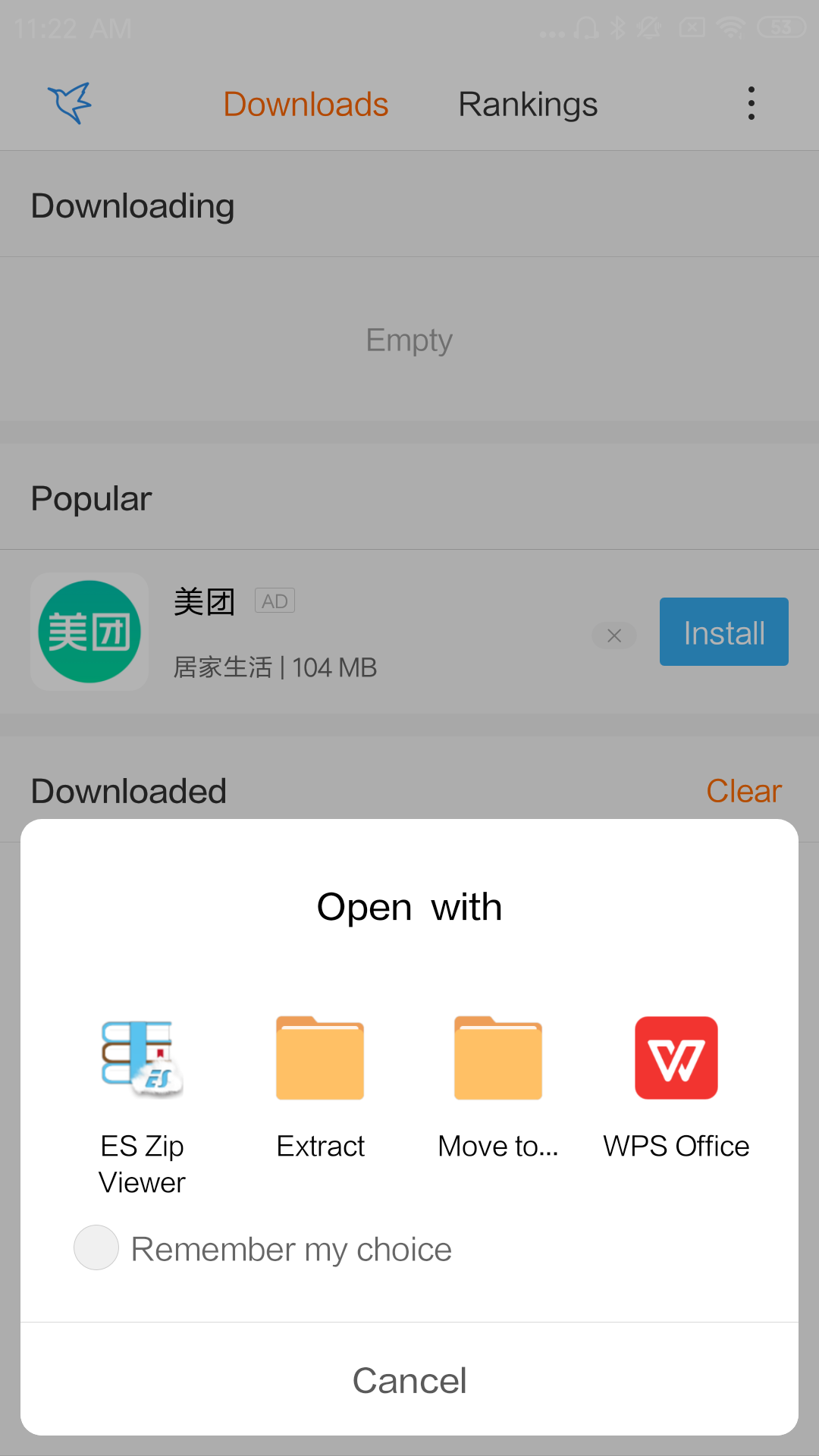 Step 4: After installation, log in your account and listen to songs on demand without ads. Same as Spotify++ for iOS, this Spotify premium version also doesn't support offline playback.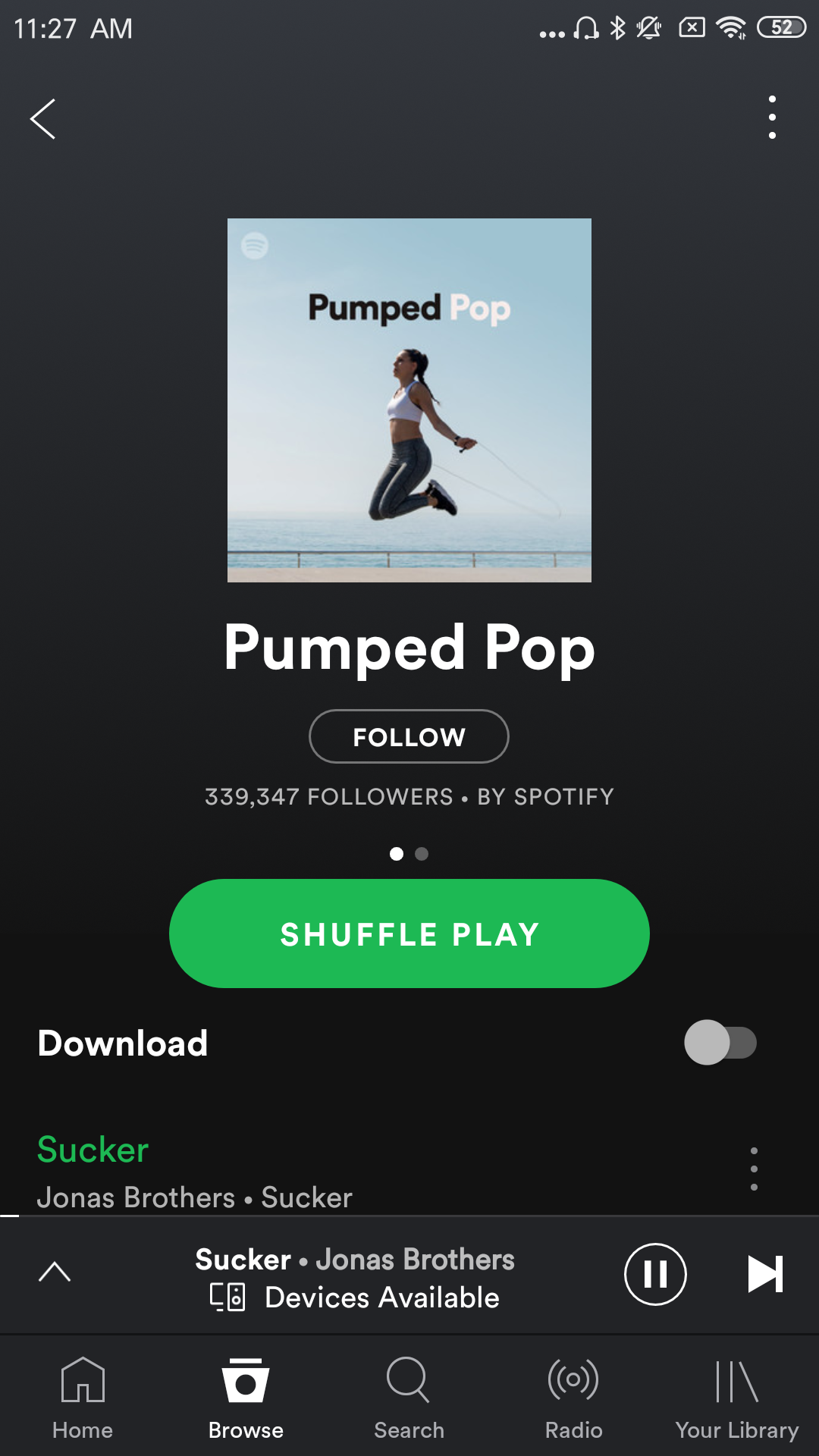 However, the detection system in Spotify for Android system can identify whether you are using hacked Spotify app. If their system detects any usage of cracked or modded Spotify Premium app then they will disable it and send you warning message "If we detect repeated use of unauthorized apps in violation of our terms, we reserve all rights, including suspending or terminating your account."
The above 2 methods to get Spotify premium free both have some limitations and risks, so we strongly recommend you the below safe and easy way to get free Spotify Premium on iPhone/Android/Mac/Windows.
Tutorial: How to get Spotify premium for free with Ondesoft Spotify Converter
Follow below steps to learn how to get Spotify premium for free by downloading Spotify music without premium with Ondesoft Spotify Music Converter.
1. Run Ondesoft Spotify Converter
Download, install and run Ondesoft Spotify Converter on your Mac or Windows.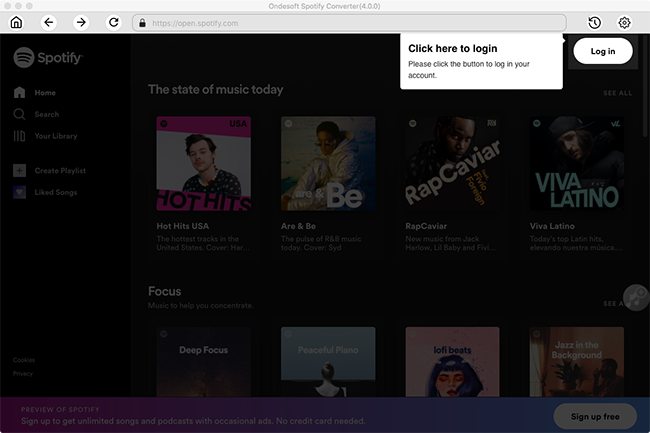 2. Select Spotify songs, albums or playlists
Select Spotify songs, playlists or albums that you want to download from the built-in Spotify web player directly.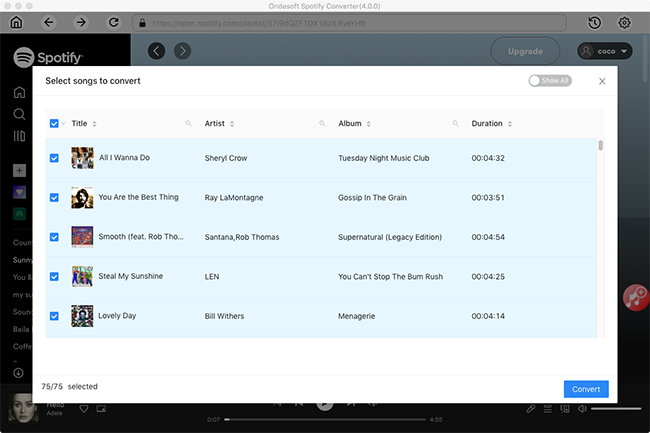 All songs in the playlist or albums will be checked by default. You can uncheck the songs you don't want to download.
3. Choose output format (optional)
Ondesoft Spotify Converter will download Spotify songs to M4A by default. You can also change the output format to MP3, AAC, FLAC, WAV and AIFF.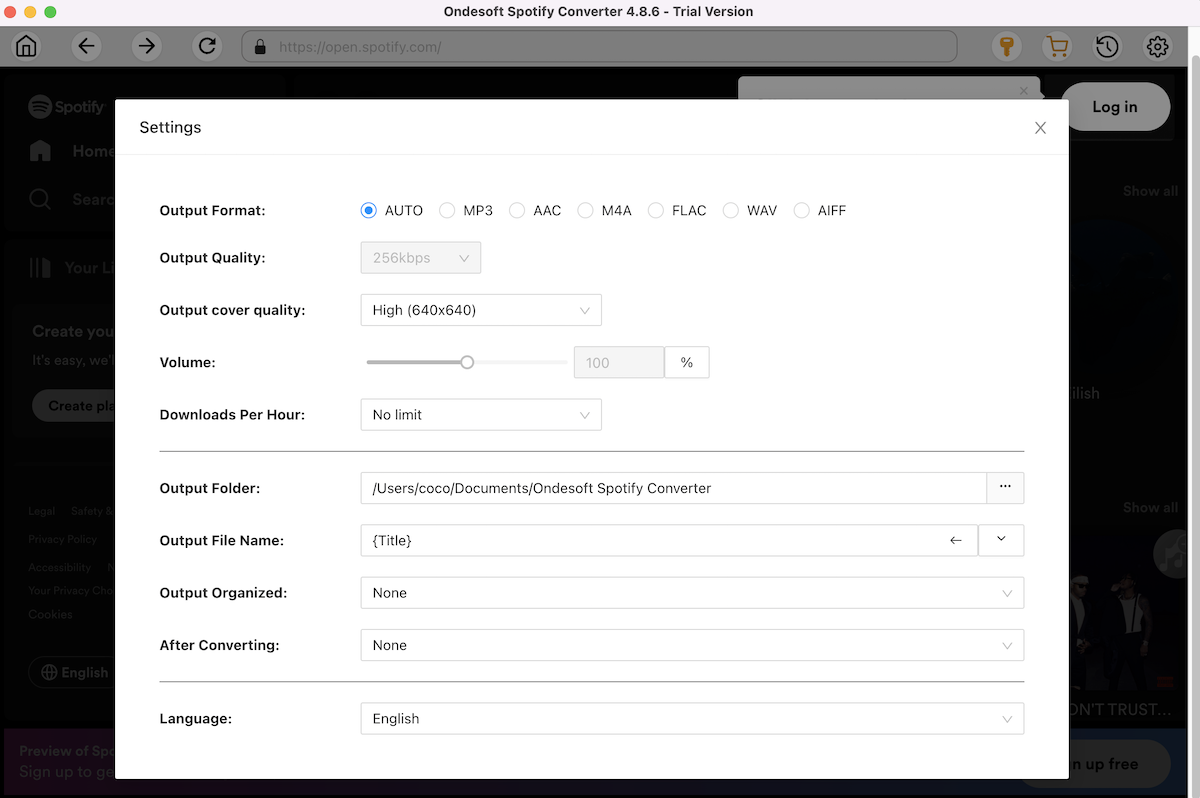 4. Click Convert button
Click Convert button to start downloading Spotify music to the format you choose.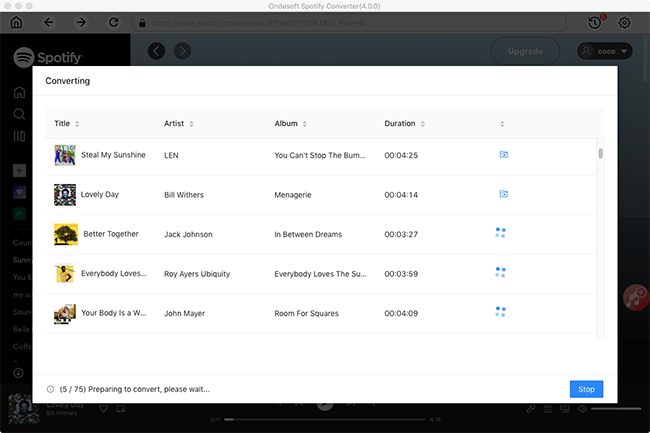 After downloading, click below folder icon to quickly locate the DRM-free Spotify songs. You can then listen to the Spotify songs offline without ads, skip any song as you like. Transfer them to your iPhone, iPad, iPod or Android devices. You can enjoy Spotify premium free on any devices that support mp3.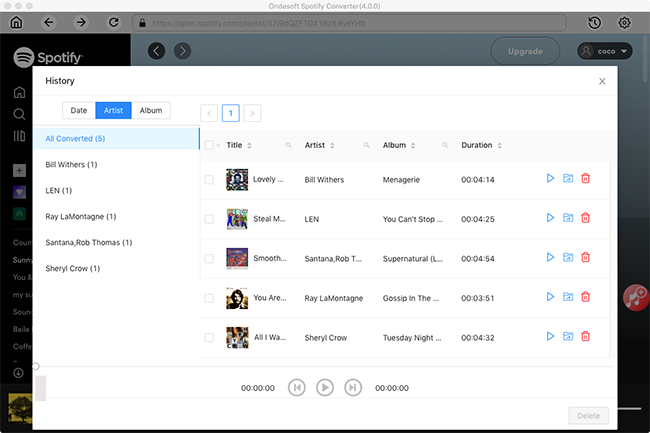 Video Tutorial: Get Spotify Premium for free with Ondesoft Spotify Music Converter