Best Spotify to MP3 Converter Review 2020
Read in different languages:

Is there any way to download Spotify music to mp3 so that I can listen to the songs offline on any device such as mp3 player? If you have the same question, you come to the right place.
Well, when you google Spotify to mp3 converter/downloader, you will get all kinds of results. Most of them are Spotify converter but not Spotify to mp3 converter. These Spotify Converter can export Spotify playlists to other music services like Deezer, Apple Music, etc., but not download mp3 songs from Spotify. How to find actual Spotify to mp3 downloader that work stably? Here we will distinguish the most common Spotify converters and Spotify to mp3 converters.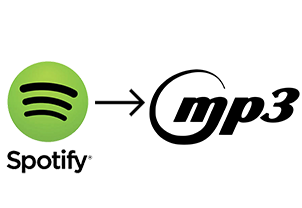 Part 1 Real Spotify to MP3 converter
1. Ondesoft Spotify Converter
Ondesoft Spotify Converter is a professional and stable tool that allows you to download Spotify music to mp3 with either Spotify free or premium account. It is the only one that downloads Spotify music to mp3 from Spotify library not other online mp3 libraries. So you will get all songs with 100% original quality and ID3 tags the same as Spotify. It allows you to convert multiple playlists at the same time. Just drag&drop the playlists and then click Convert.
Price: $39.95
How to convert Spotify music to MP3 with Ondesoft Spotify Converter?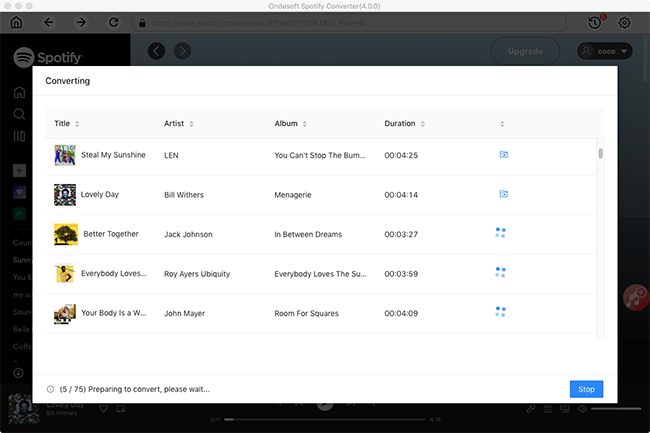 2. Spotify™ & Deezer™ Music Downloader
Spotify™ & Deezer™ Music Downloader is a Google Chrome extension that allows you to download Spotify music to mp3. You can only download songs one by one and there is no way to one-click download the whole playlist or album. It searches and downloads Spotify songs from online mp3 libraries, however, due to the missing of a certain amount of tracks, some Spotify tracks won't be downloaded. Album name, genre and album art of the songs can't be preserved.
Price: Free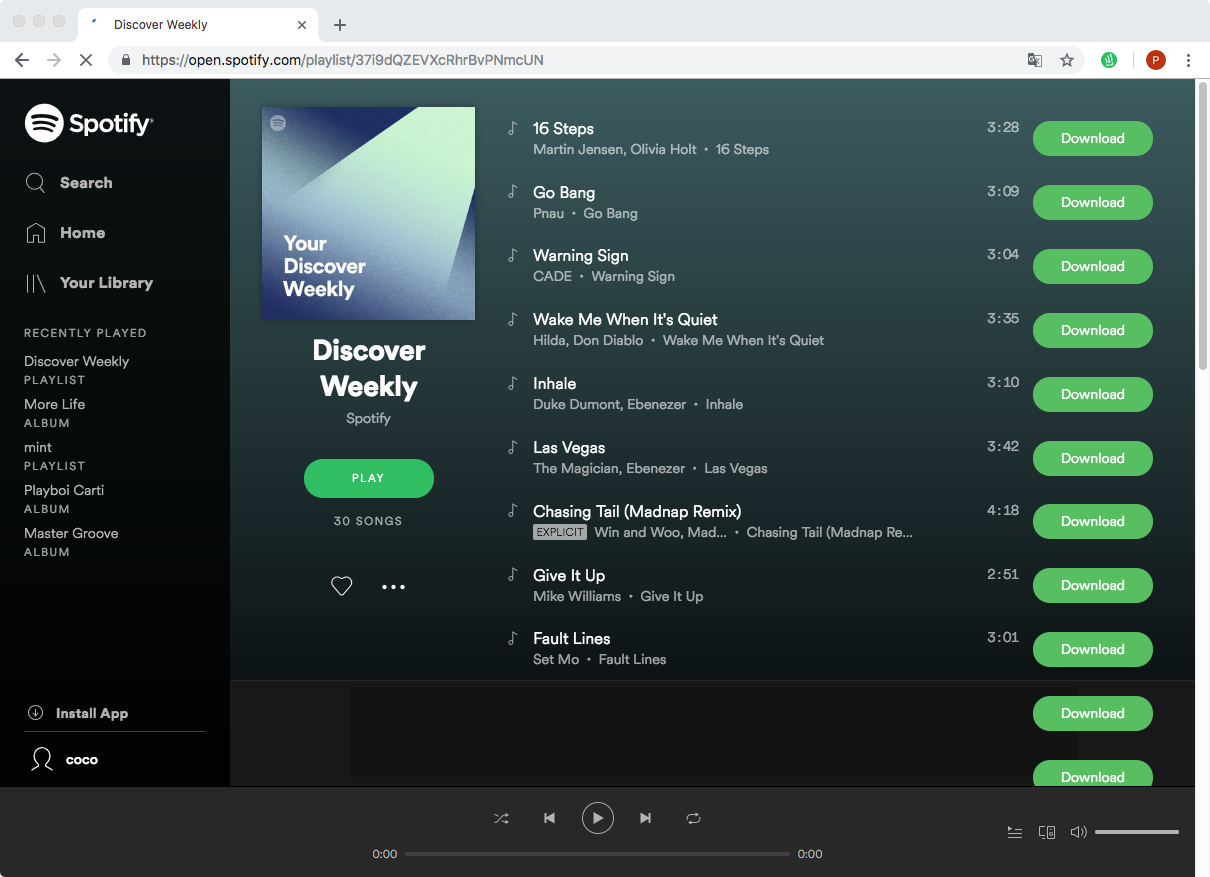 3. iMusic
iMusic is an all-in-one music manager and downloader for you to easily manage, record and download music. To download Spotify to mp3, copy and paste Spotify playlist link to the interface and click Download to convert them to mp3. Same as the above 2 converters, it searches and downloads the song from online mp3 libraries. When I download Drake's album More Life with it, the songs get wrong album and genre info.
Price: $59.95
Besides the 3 Spotify to mp3 converter tools, you may get various results when you google Spotify to mp3, but be careful they may not work. Here we will list you 2 tools that can't convert Spotify to mp3. You can ignore them.
Part 2 Spotify converter that doesn't support mp3 output
The 2 tools are indeed Spotify converter, but they can only convert Spotify songs or playlists to other music streaming services, not to local mp3 songs.
1.Playlist Converter
www.playlist-converter.net/ is a free website that allows you to convert your Playlist from multiple Music Services and File Formats like spotify, deezer, youtube, pls, etc. You can use it to convert Spotify playlists to free text, YouTube, Deezer, Soundcloud and link. However, it can't convert Spotify playlist to mp3 format to play anywhere you want. So if you want a Spotify to mp3 converter, just ignore it.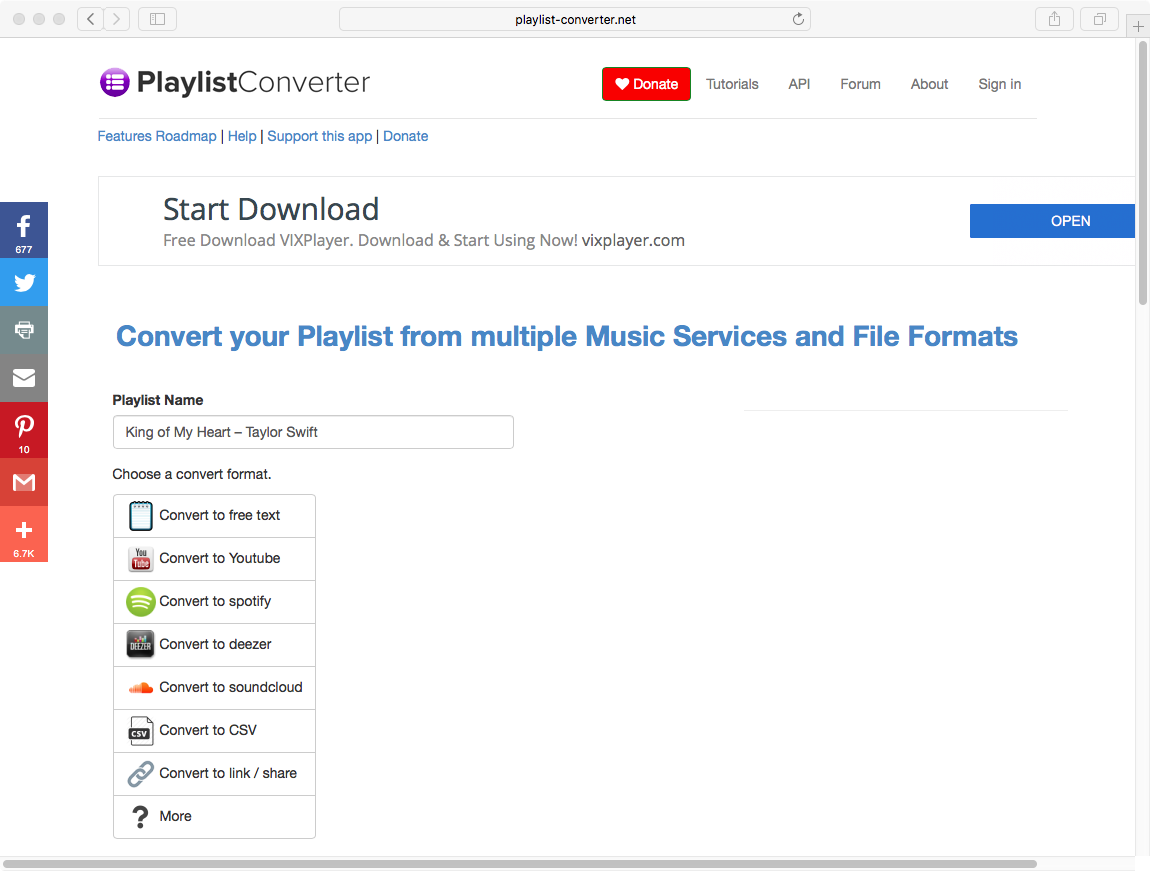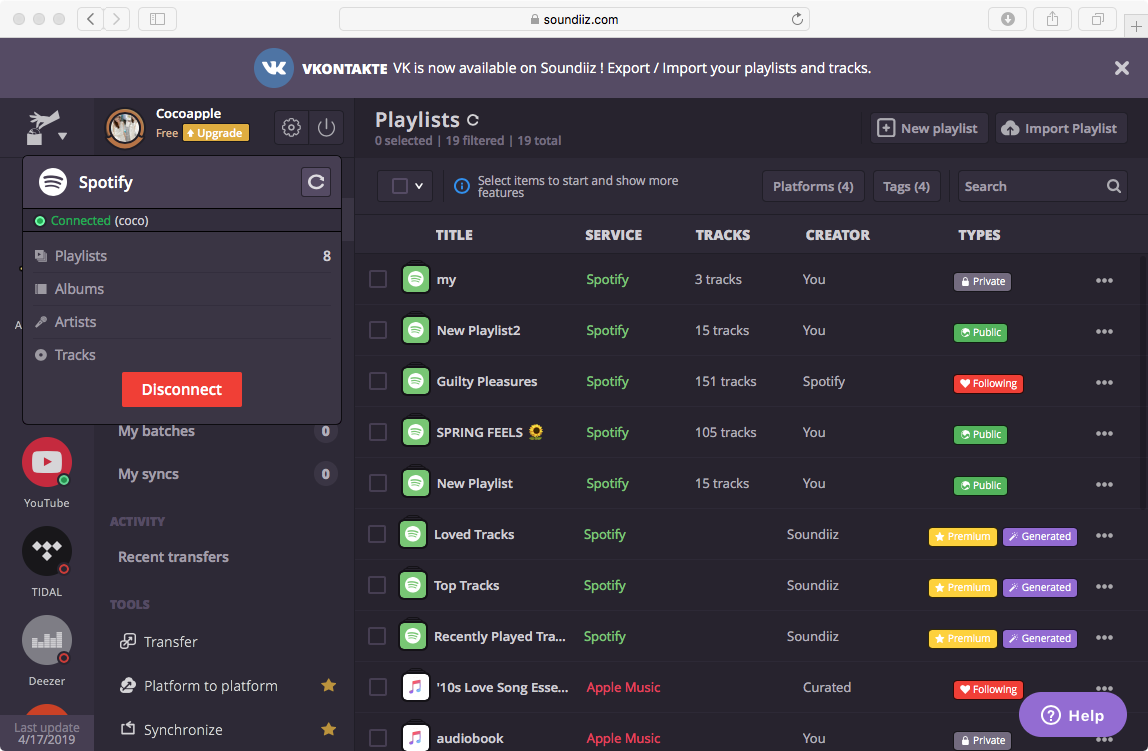 2.Soundiiz
Soundiiz is a online tool that allows you to transfer playlists and favorites between streaming services. It supports 29 music serves like Spotify, Tidal, Deezer, Apple Music, Google Music, Napster, YouTube, etc, which also makes the interface a litter chaotic. It offers free and paid plans. It allows user to transfter playlists between different music services, but can't convert music to local mp3 files. So ignore it if you want to convert Spotify to mp3.
Part 3 Music Converters that don't support Spotify
Below results may appear when you google Spotify to mp3 converter, but be aware that they can't convert Spotify music any longer.
1. SpotiApp
SpotiApp - https://spoti.herokuapp.com claims it can download songs from Spotify for free. You just need to copy&paste HTTP links from Spotify app. However, we have tested it and it doesn't work at all. You can't paste anything to the relevant area. So this one is also passed.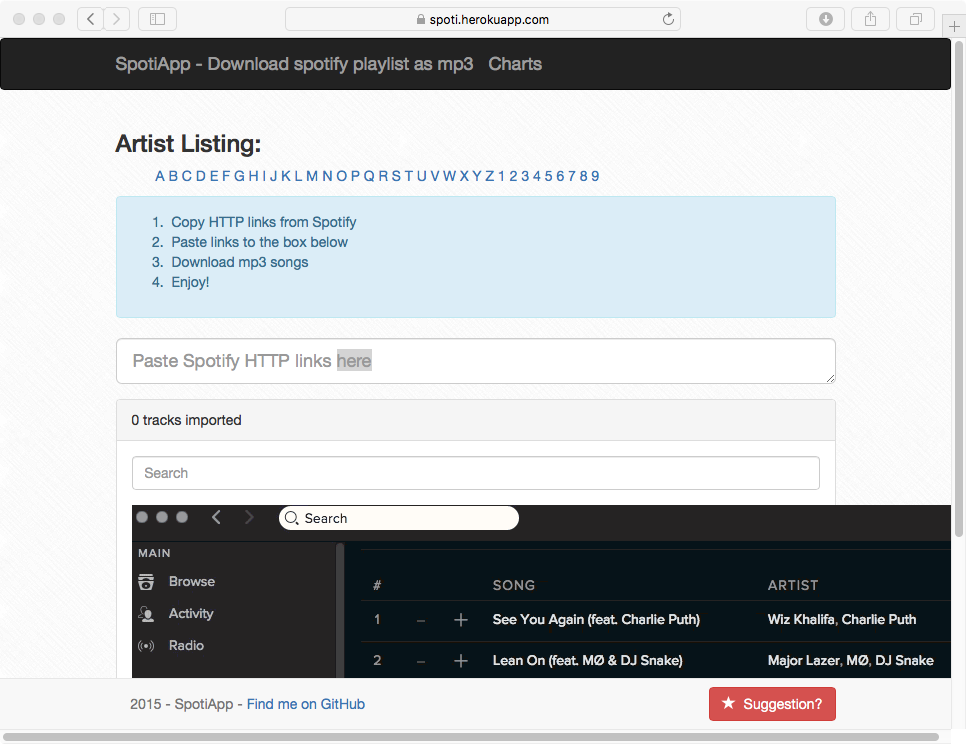 2. MP3FY
https://mp3fy.com/ is a online MP3 converter, but currently it only allows you to convert online videos to mp3. It supports over 1000 sites inlucing YouTube, Facebook, Instagram, Vimeo, Metacafe, Dailymotion, etc. It can't convert Spotify music to mp3.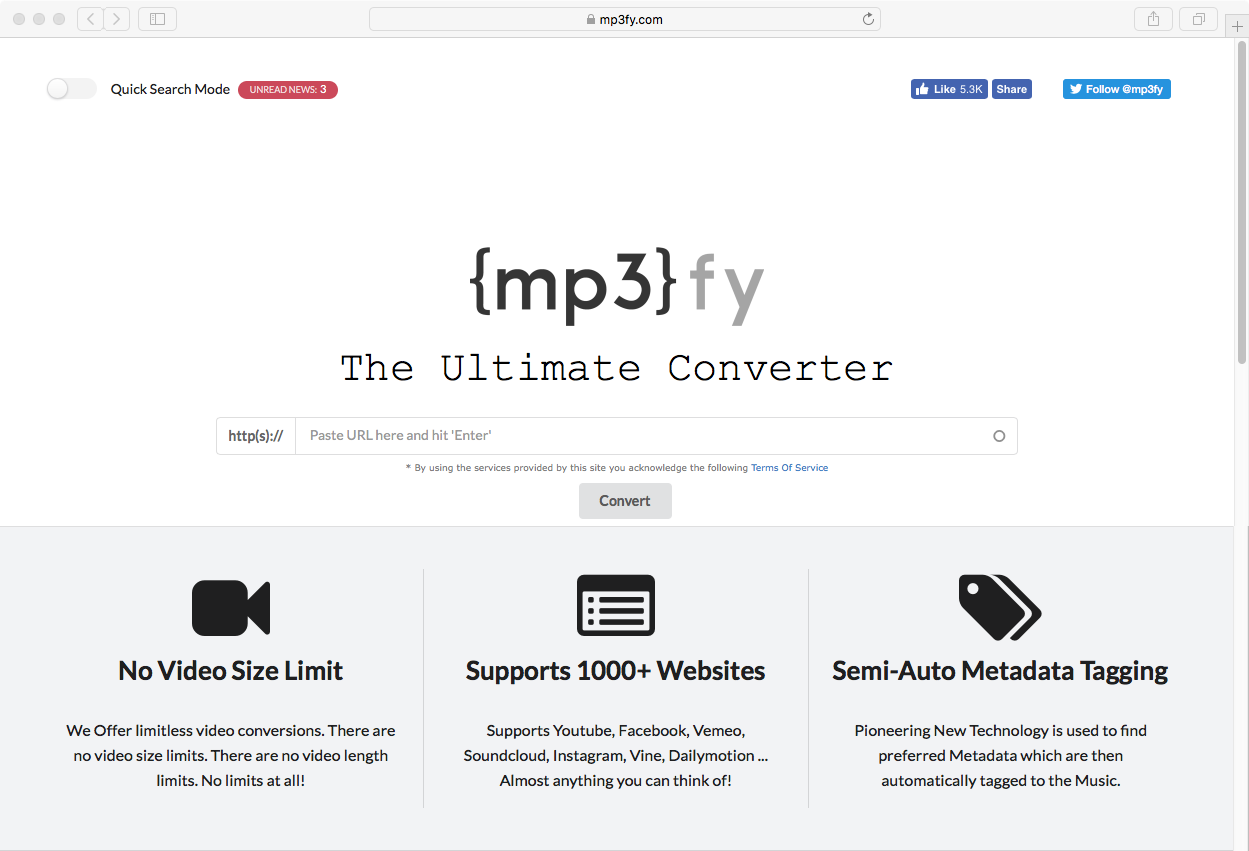 2. AllToMP3
AllToMP3 claims it can download YouTube, SoundCloud and Spotify to mp3, but after the test, we find that it can't download Spotify playlists or songs to mp3.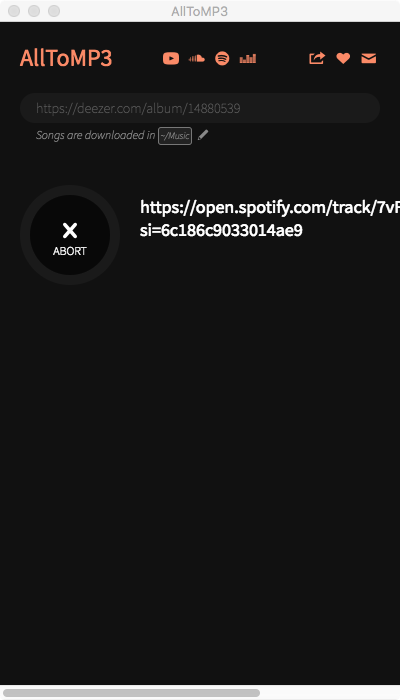 Video Tutorial: Convert Spotify to MP3 with Ondesoft Spotify Music Converter
Related reading: