How to download DRM-free music from Spotify?
Can I download Spotify songs as mp3?
Do you also have below confusions?
1. Can i download songs i like as mp3 and play them anywhere? (Without the actual spotify software, for example in my car)
--No, except for removing DRM from Spotify songs or recording.

2. Is there DRM or anything like that? Will they work on my car radio (usb stick)? -
--Spotify songs are with DRM. They can't be enjoyed in the car.
Why to download DRM free songs? If you can download DRM-free Spotify sons, above issues will be fixed.
Songs downloaded with Spotify Premium are DRM-protected
Althouth with Spotify Premium you can download Spotify songs, you can only listen to them on that device within Spotify app. Offline playlists are essentially a cached stream, and not individually stored songs.  When the songs are cached, they are encrypted, so it would not be possible to remove them, and do with them as you please.  You are restricted to playing those songs through the Spotify client.  So, in that context, the songs are basically DRM protected. You can't transfer them anywhere or play them with other music players since they are DRM protected. However, if you can download DRM free songs, there will be no such limitations. You can enjoy the songs anywhere you want.
If you want to download drm free music such as mp3 songs from Spotify, you will need Ondesoft Spotify Music Converter , which download Spotify music as mp3 , m4a, wav or flac.
How to download DRM-free music from Spotify? Follow below steps.
1. Run Ondesoft Spotify Converter
Ondesoft Spotify Converter allows you to easily download music from Spotify without premium . Then download, install and run Ondesoft Spotify Converter.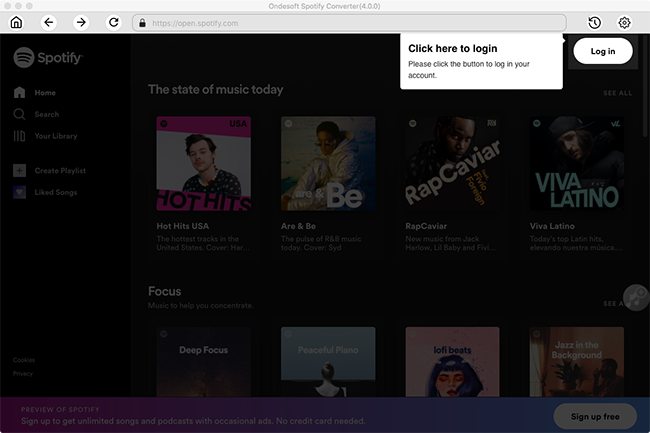 2. Select Spotify songs, albums or playlists
Drag songs, playlists or albums that you want to download from Spotify app to the interface directly. If you are using the web player, click Add Files, copy&paste the link of the song, album or playlist to the left bottom area. And then click Add.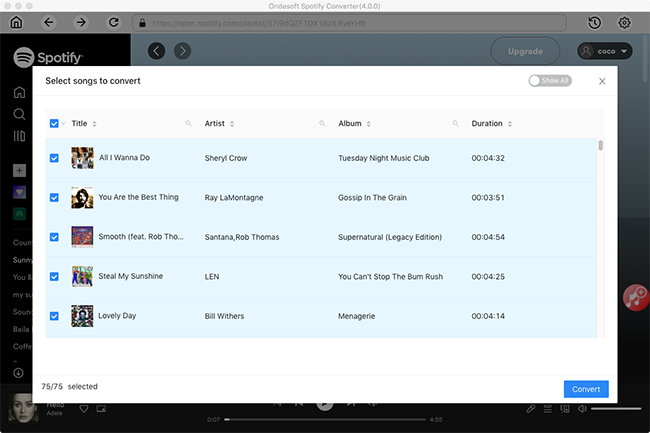 3. Click Convert button
Click Convert button to start downloading Spotify music to the DRM-free format you choose.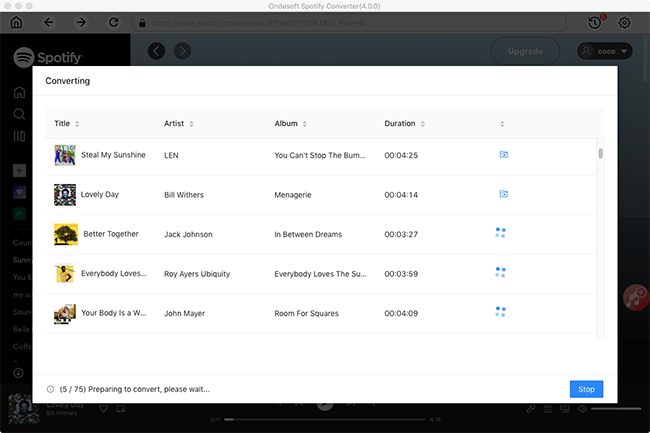 After recording, click below folder icon to quickly locate the DRM-free Spotify songs. You can then enjoy the DRM-free Spotify music anywhere you want without Spotify app.