Download and Save Pandora to MP3
Pandora is a famous music streaming platform - a place where artists find their fans and listeners find music they love. It delivers billions of hours of personalized music tailored to the tastes of each music listener. It can be accessed for free with ads. You can also pay $4.99 pre month for Pandora Plus subscription or $9.99 per month for Premium subscription with different features.
With a free account, you can only listen to the radio online. Pandora plus allows you to download at most 4 stations for offline listening. With Pandora Premium, you can download the music you want for offline listening. However, the downloaded songs can only be played within Pandora app, you can't transfer them to your other music device or play them with other music player. So many people ask is there any way to download Pandora radio more freely? The answer is yes, here we will introduce you a powerful Pandora radio recorder that allows you to easily download pandora audio stations and music.
Just free download and install Pandora Radio Recorder for Mac . It can record from Pandora radio and output high quality audio file in MP3, M4A, OGG, M4R and other format. With the audio recording software, you don't have to purchase online music any more.
Pandora radio recorder can record songs from Pandora app or browser. If you don't install Spotify on your Mac, open Pandora and play the songs in a browser.
Pandora Radio Recorder for Mac supports recording audio from browser such as Safari, Firefox or Chrome. Safari is added by default. If you want to record Pandora audio from other browser, click Applications to add the browser first.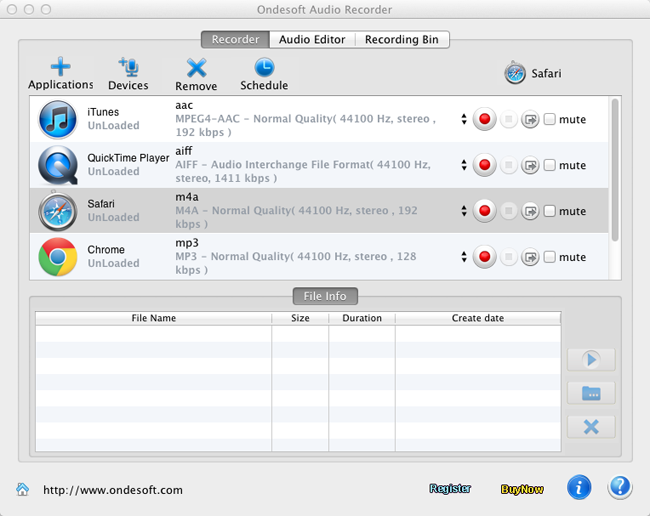 The default output format is mp3. Click
to change it to WAV, AAC, AC3, AU, FLAC, M4A, M4R, MKV, and OGG  if you like.

Press

and then play the audio station that you want to record on Pandora. While listening to the Pandora radio, Pandora Radio Recorder will begin to record Pandora radio to your Mac automatically.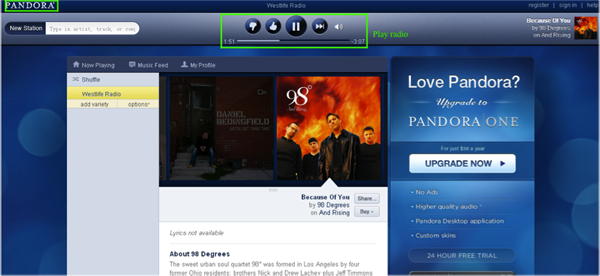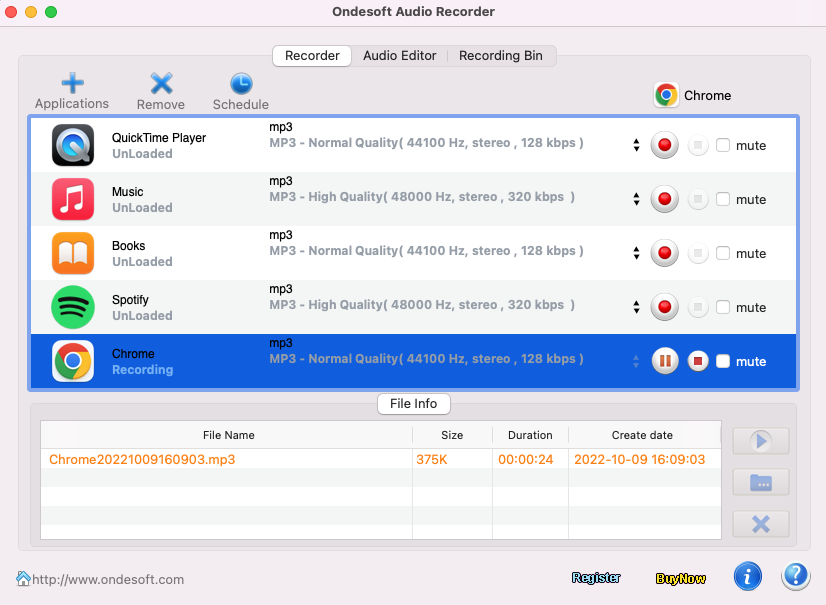 Click

to pause or

to end recording. Then you can click

to quickly locate the recorded Pandora audio or click

to play it automatically.

In addition, you can record music from other online music sites like Spotify.com, Last.fm, Grooveshark, Maestro, Wolfgang's Vault.com and many others.
Related reading: