How to rip audio from Netflix
"Does anyone know how I can rip audio from Netflix? There's a particular ringtone on Grace and Frankie that I really like, but I can't find it anywhere to download so I'd like to rip it."- asked on reddit.
Sometimes you may run into a piece of beautiful music while watching movies or TV shows from Netflix, it would be great if you can record it and save it to your computer/mobile. Here's an extremely easy method for you to record any sound coming from your computer speakers. All you need is Ondesoft Audio Recorder - a powerful audio recording software, which records whatever you can hear on your Mac with 100% original quality.

The below tutorial will show you how to rip audio from Netflix movies and TV shows with Ondesoft Audio Recorder on your Mac.
Step 1 Download, install and run Ondesoft Audio Recorder on your Mac.
Step 2 If you use Safari to watch Netflix movies/tv shows, click corresponding

icon. If you use other browsers such as Google Chrome or Firefox, click

to add that browser and then click corresponding

icon. The default output format is MP3. If you want to change it, click
to choose from: aac, ac3, aiff, au, flac, m4a, m4r, mka, or ogg.
Step 3 Play the movie or TV show you want to record audio from. Ondesoft Audio Recorder will start the recording automatically. If you don't want to be disturbed by the sounds, click mute option.
Step 4 Click

to pause recording or

to stop recording. Click

to play the recorded audio in iTunes directly or click

to quickly locate the file.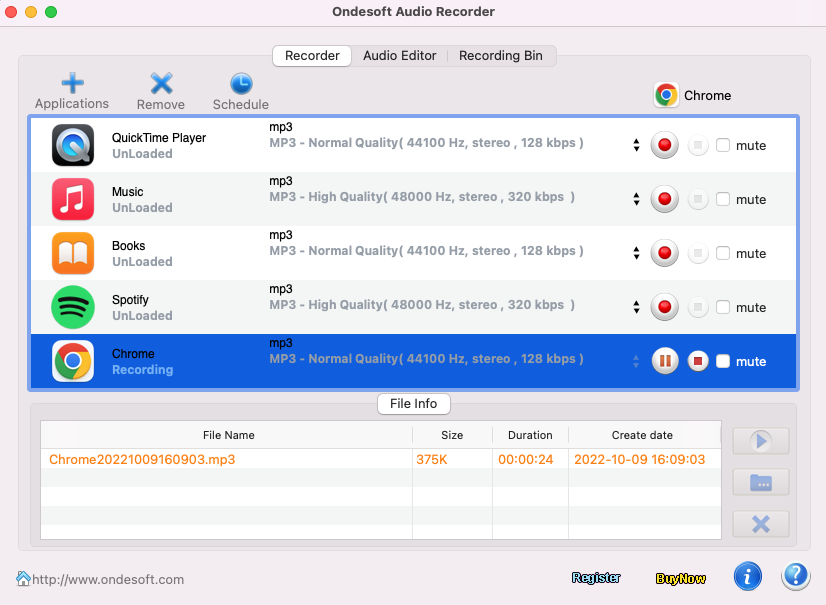 Tip: Ondesoft Audio Recorder has a built-in Audio Editor. You can use it to trim or crop the recorded audio file or any audio file you have.
Step 1 Run Ondesoft Audio Recorder and click Audio Editor.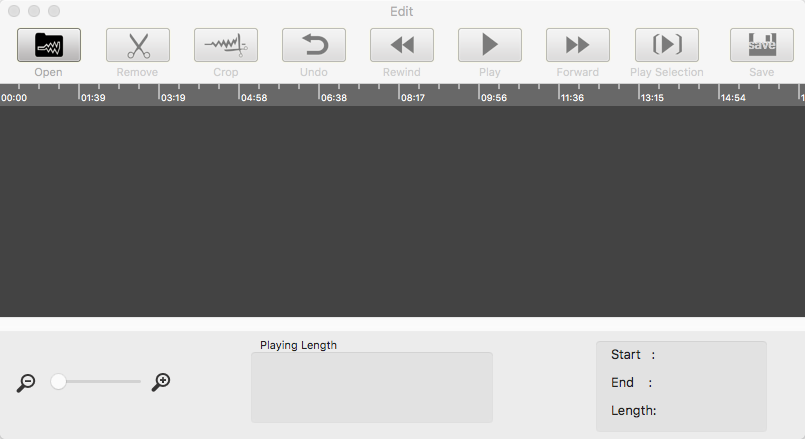 Step 2 Click

and choose the audio file you want to edit.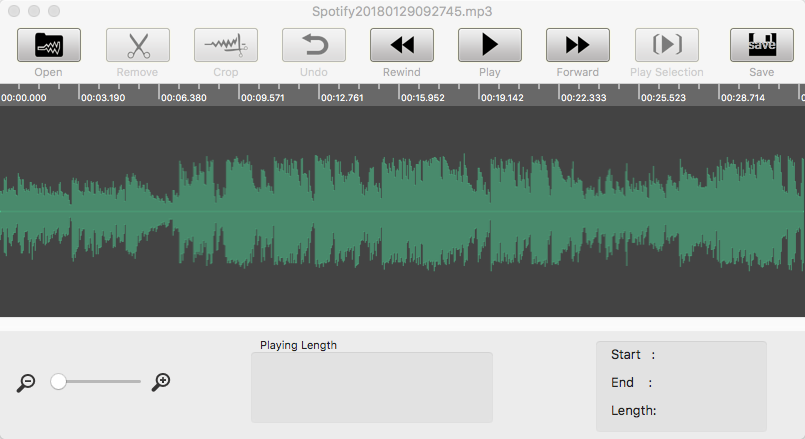 Step 3 Click

to play the imported audio. Select the segment you want to remove or preserve. Click

to verify. Click

to delete this segment and preserve the rest or click

to preserve only this segment.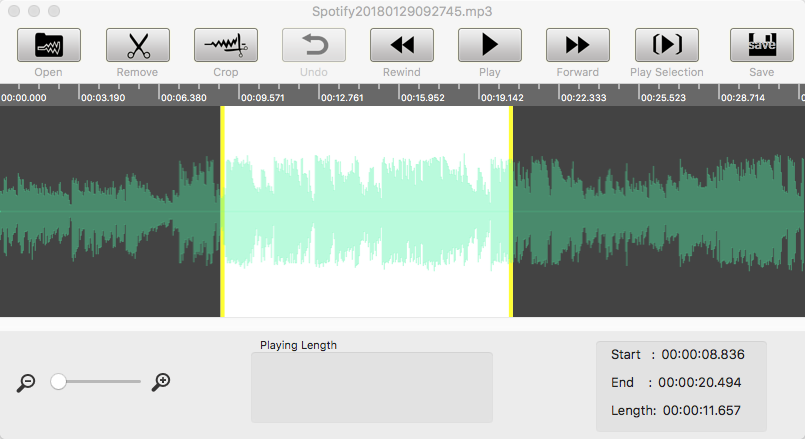 Related reading: