How to download music from MySpace?
MySpace has largely been known as a social networking site for musicians and bands that they can use to show off their talent and connect with fans. On MySpace's front page, you'll find a variety of entertainment news stories not just about music, but also movies, sports, food and other cultural topics. What's more, MySpace Music enables you to stream music on demand, create playlists, and add widget music players to your profiles. MySpace recently updated their media player so that it's no longer possible to download music for free through the site. But there are still ways for you to download the music that you love. This article will teach you how to download songs from MySpace pages by the most effective tool.
The tool we use at this time is Ondesoft Audio Recorder . It is a powerful and easy-to-use audio recording software. It adopts the most advanced recording technique, with it, you can record music from any applications with the original sound quality and save audios to the most popular audio formats including: MP3, WAV, AAC, FLAC…We will explain how to use Ondesoft Audio Recorder in the following steps.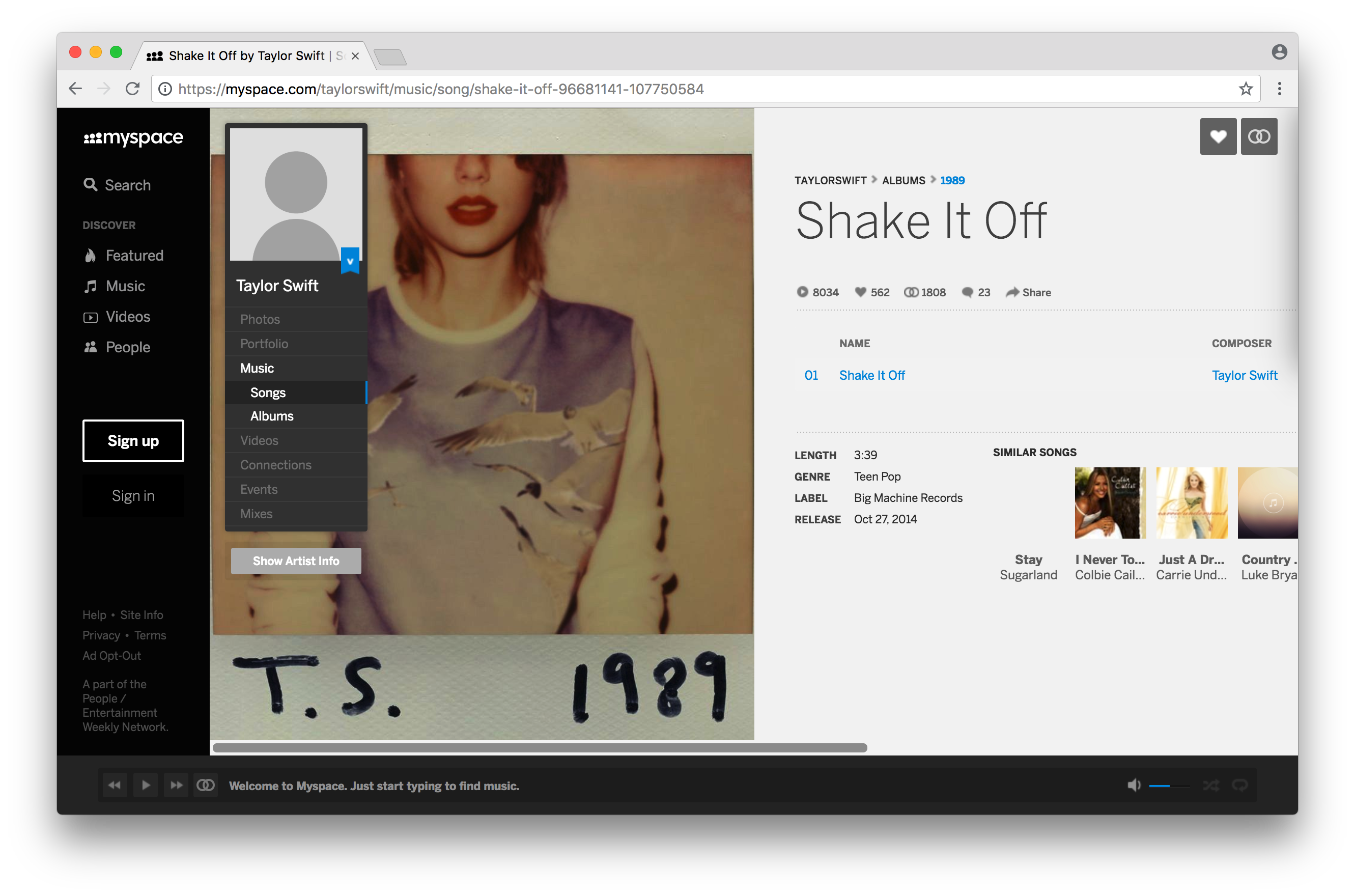 Now let's record fair music off YouTube videos to make background music for your own home movies:
Step 1: Run Ondesoft Audio Recorder on your Mac.
Download , install and run Ondesoft Audio Recorder on your Mac. Open your web browser and enter to the MySpace page with your MySpace account.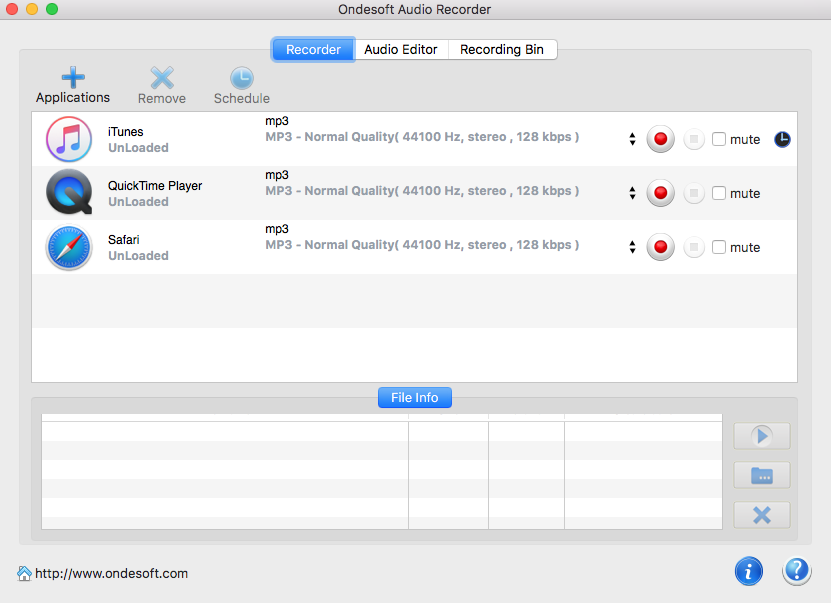 Step 2: Add the web browser as recording source
Click the Applications button and select the web browser you are using as the source. Before recording, you can adjust the output settings such as output format, profile including codec, bitrate, sample rate and channels.
Step 3: Start recording
Click the red Start button and play the music from MySpace Music, then Ondesoft Audio Recorder will start to record automatically. After recording, the recorded file will be created and displayed in the output list with size and duration. You can also use the editing functions to cut and splice the output audio clips on your Mac in to your own unique track.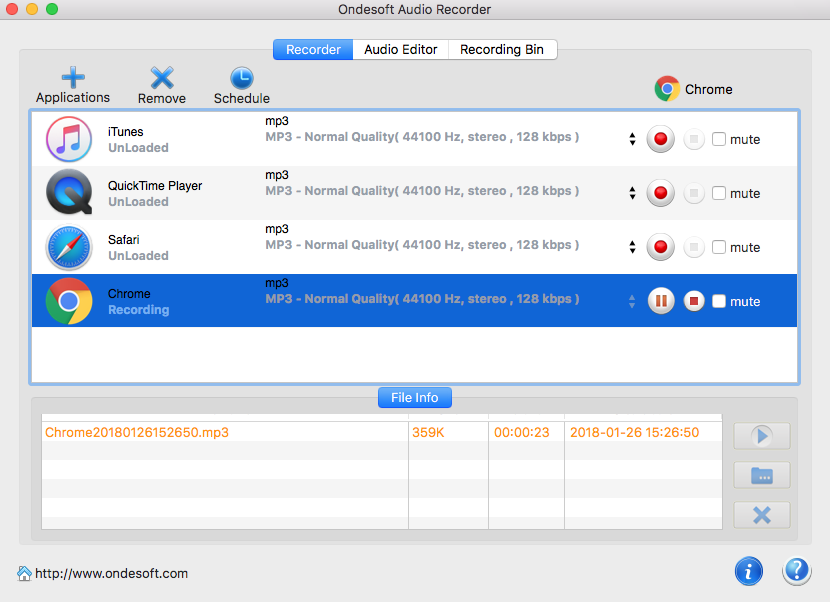 Related reading: