Record Streaming Music
People spend a lot of time online to watch videos and listen to music. For example, you can watch millions of videos on YouTube or listen to Internet radio on Pandora. Other services, like Netflix and Hulu, allow you to watch movies and TV shows. However, when you run into a piece of touching music, you may want to save it to your computer, mobile or mp3 player. How to do this? Well, there is a tool called streaming music recorder, which allows you to record any sound on your Mac, from music streaming site or videos.
Streaming Music Recorder is an ideal tool for recording streaming music from all famous music sites on your Mac. Simple, intuitive and user-friendly interface and Hotkeys Setting make the process of capturing streaming music handy and efficient!
You should test it by yourself. So please free download and install trial version of the Streaming Music Recorderr on your Mac.
The simple but powerful interface is like this: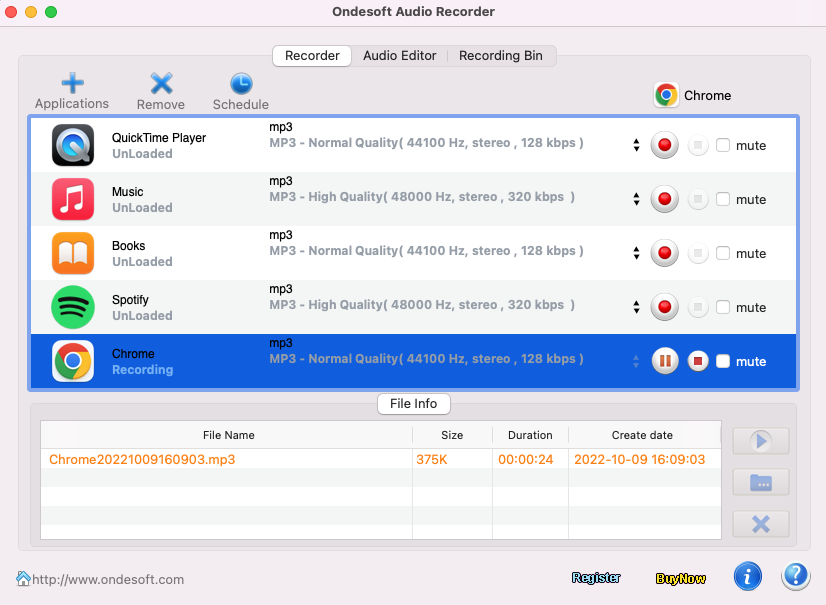 Record Music From Any Program on Your Mac
Capture beautiful music from any popular music site such as allmusic.com, eMusic.com, Spotify.com, Last.fm, Grooveshark.com, Pandora and many others on your mac.
Grab background music from your favorite videos on sites such as YouTube and Vimeo.
Work pretty well with online radio sites, including BBC radio, CNN,NPR,ABC,NBC,etc.
Edit recorded music for better effect
Use Streaming Music Recorder to cut off unwanted music parts on Mac.
Use Streaming Music Recorder to mark several music segments and combine them into one large file.