How to record the sound of a specific application on Mac?
Many people like to play game with friends and chat on Skype to communicate better. They ask how to record the audio from the game and ONLY the game, not the Skype conversation. Most audio recorder software in the market allows you to record the output audio from your computer, but not from one specific progam only.
In fact there are many cases that you want to record music from one application while working on another one. It's efficient if you can find a recorder tool that allows you to record sound from any application you designate. Here we will introduce you such an audio recorder tool for Mac - Ondesoft Audio Recorder .
It is a powerful and easy-to-use audio recording software. It adopts the most advanced recording technique, with it, you can record music from any applications with the original sound quality and save audios to the most popular audio formats including: MP3, WAV, AAC, FLAC, etc. It allows you to record separate sound from 4 applications simultaneously and they won't interfere each other. We will explain how to use Ondesoft Audio Recorder in the following steps. First, download and install Ondesoft Audio Recorder free trial version on your Mac.
How to record sound from different applications?
With Ondesoft Audio Recorder you can record sound from any application as long as there is sound come out. 3 applications are listed by default: iTunes, QuickTime Player and Safari.
How to record music from iTunes?
When you want to record songs from Apple Music, radio station, Beats 1 or audio tracks from iTunes movies/TV shows, you need to record from iTunes. Click

to choose the audio format that you want to record to. Click

then play the song, radio or movie/TV shows that you want to record in iTunes. As soon as the sound comes out, the recording begins automatically.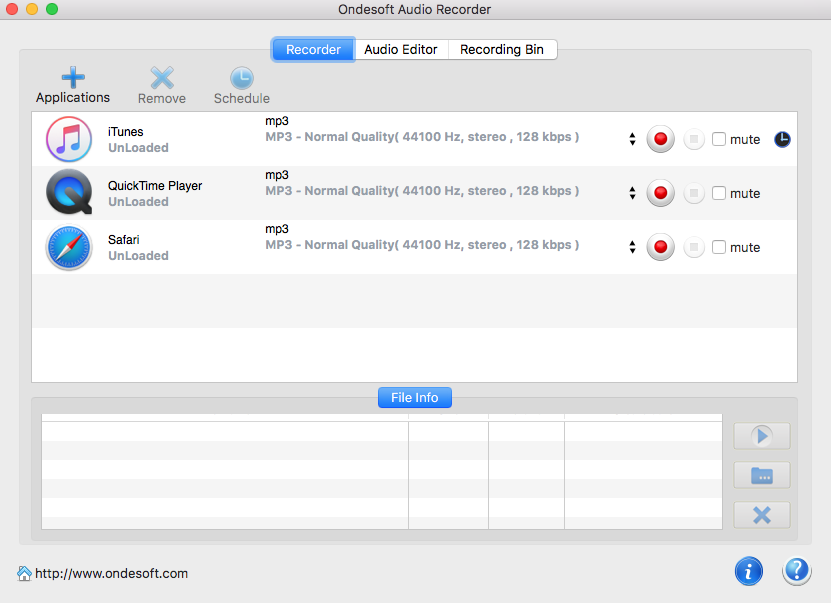 You can check mute option if you want to do other work and don't be disturbed. When the music, radio or video ends, the recording pauses automatically. You can click

to stop the recording.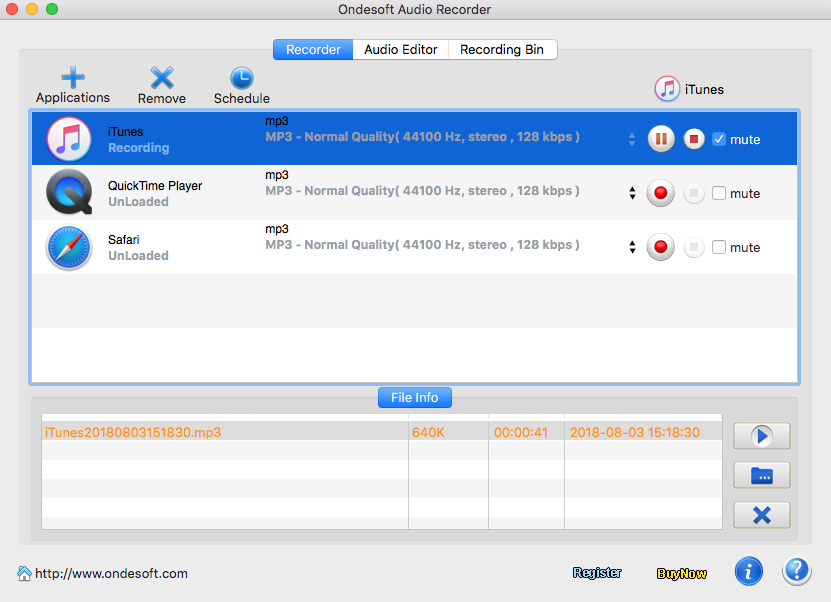 How to record music from QucikTime Player/Safari?
It's similar to record sound from iTunes. Click

and then play the sound in the application or play the music first and click

whenever you want to record.

How to record sound from applications that are not on the list?
If you want to record sounds from Applications that are not on the list, such as Spotify, Google Chrome, Skype, FaceTime, etc. you need to click

to add the application first. Then the following steps are the same as above.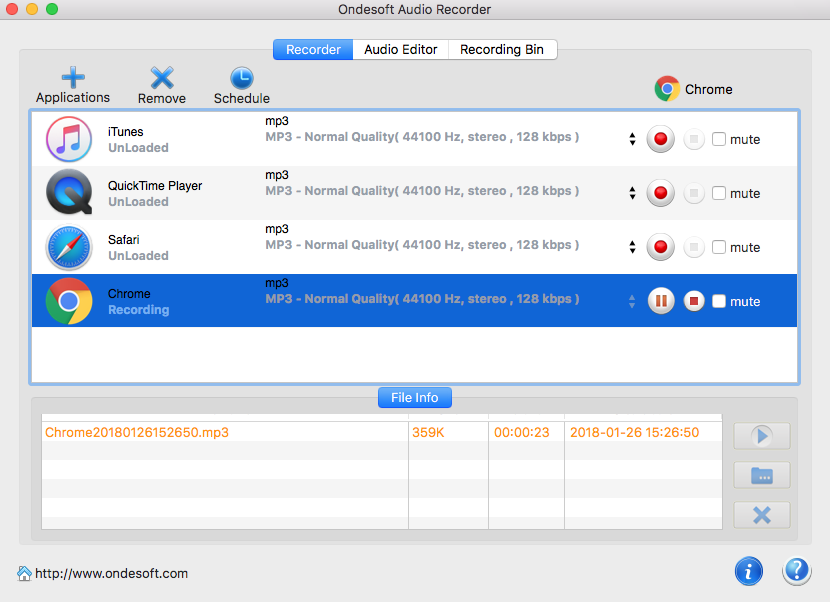 Related reading: