Menu
Ondesoft iTunes Converter
How to use iTunes music/Apple Music in PowerPoint Presentations
When you are preparing for a powerpoint presentation, a piece of light song you have come across on iTunes several days ago was brought to your mind. That piece of song must be the most suitable background music for the powerpoint. You quickly find that song but your effort ends in failure – you are reminded to pay attention to the file path and format.
Currently, songs you purchased from iTunes Store are in m4a format. PowerPoint does support putting M4A files into your presentations, but PC users need one additional codec by QuickTime so that PowerPoint can convert the files. Mac users already have QuickTime installed, so they can insert the files immediately.
Step 1
Install QuickTime if you do not have it on your computer already. The program is free. This will automatically add the codec.
Step 2
Open your PowerPoint presentation.
Step 3
Go to the page of your presentation where you would like to put the M4A file
Step 4
Select "Sound and Music" from the "Insert" menu and click "From File."
Select the M4A you want and click "Open." It will now appear in your presentation. You can use your mouse to drag it around.
However, if the songs you want to add to Powerpoint is purchased from iTunes before 2009 or songs from Apple Music, you will find that the songs are in DRM-protected M4P format. You can't add them to powerpoint presentations directly.

What you need to do is to convert iTunes M4P music to common MP3 or M4A music. That is so easy if you have got Ondesoft iTunes Converter for Mac . Go to download free trial of the Converter and following is a short tutorial for you to convert iTunes music.
1. Download and Launch Apple Music Converter
Download, install and launch Ondesoft Apple Music Converter on your Mac or Windows.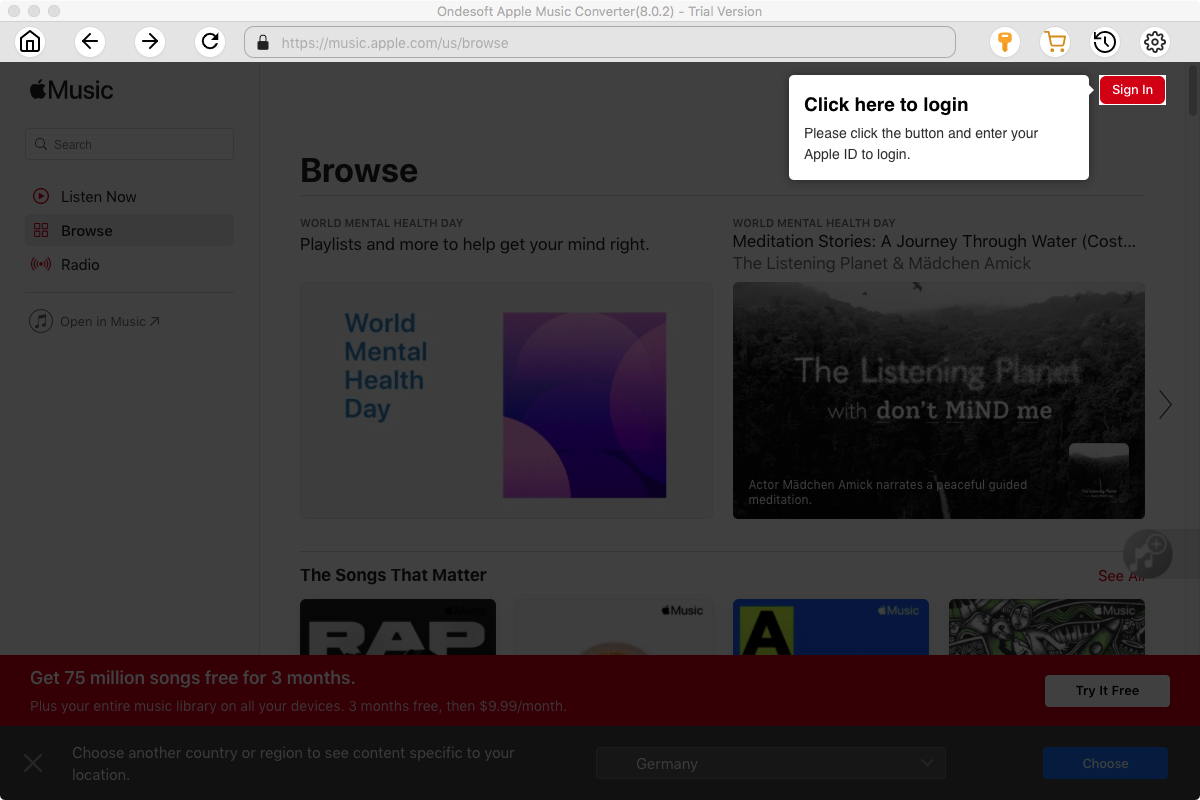 2. Sign in your Apple Music account
Click the Sign in button and enter your Apple ID.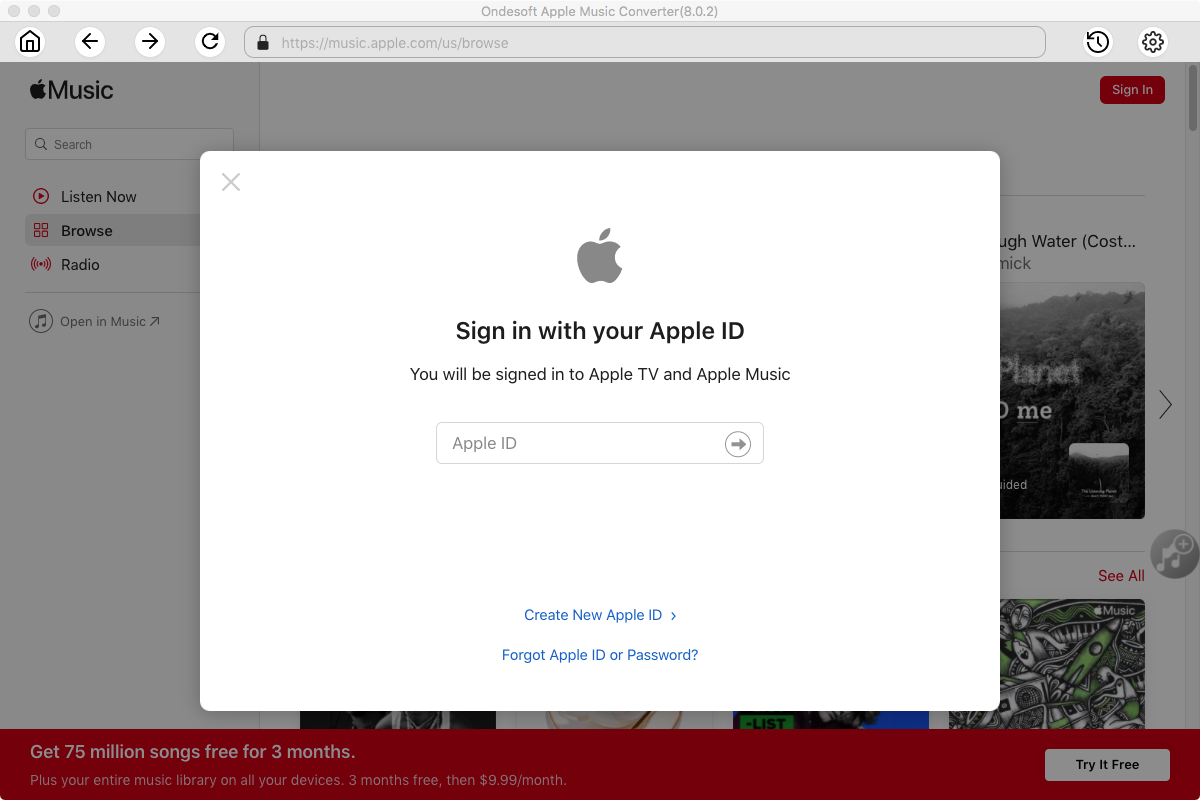 3. Change output format(optional)
The default output format is lossless M4A. Ondesoft Apple Music Converter also supports converting Apple Music to MP3, AAC, FLAC, WAV and AIFF. You can also customize output file name with any combination of title, artist, album, playlist index and track ID.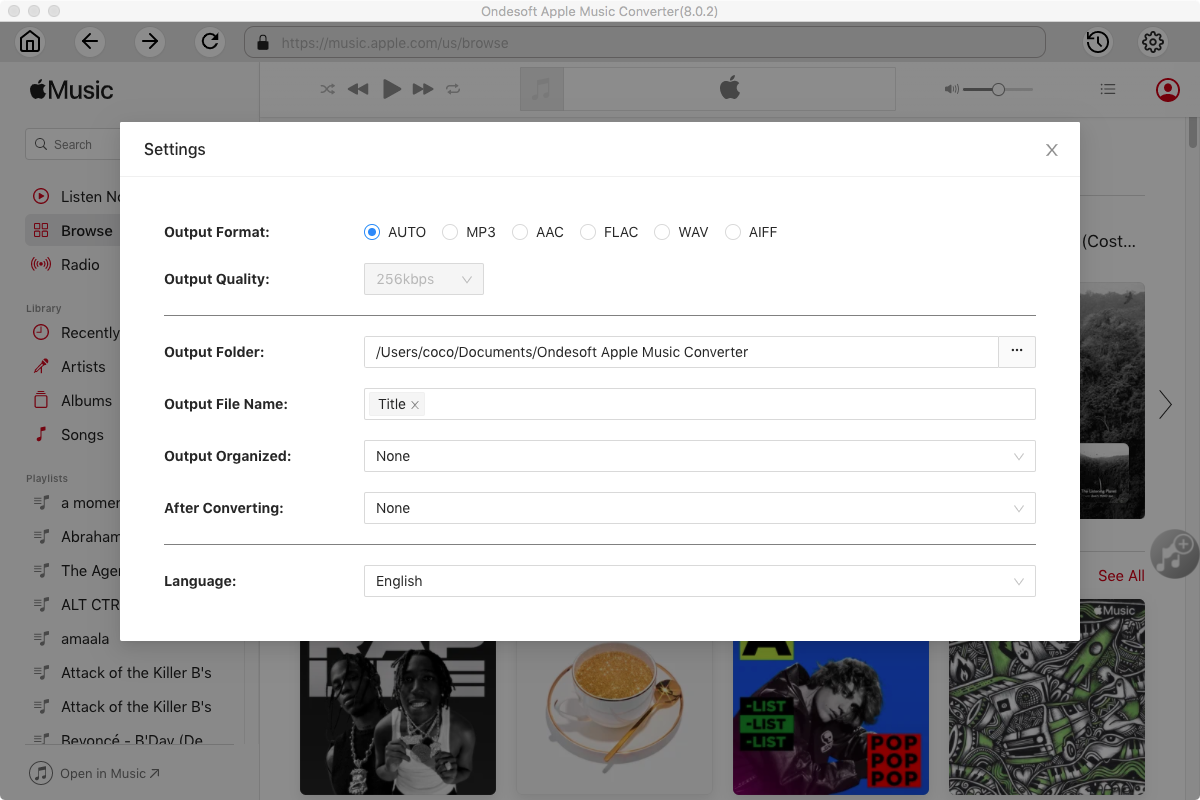 4. Select music
Follow the on-screen instructions to choose the playlist or album you want to convert.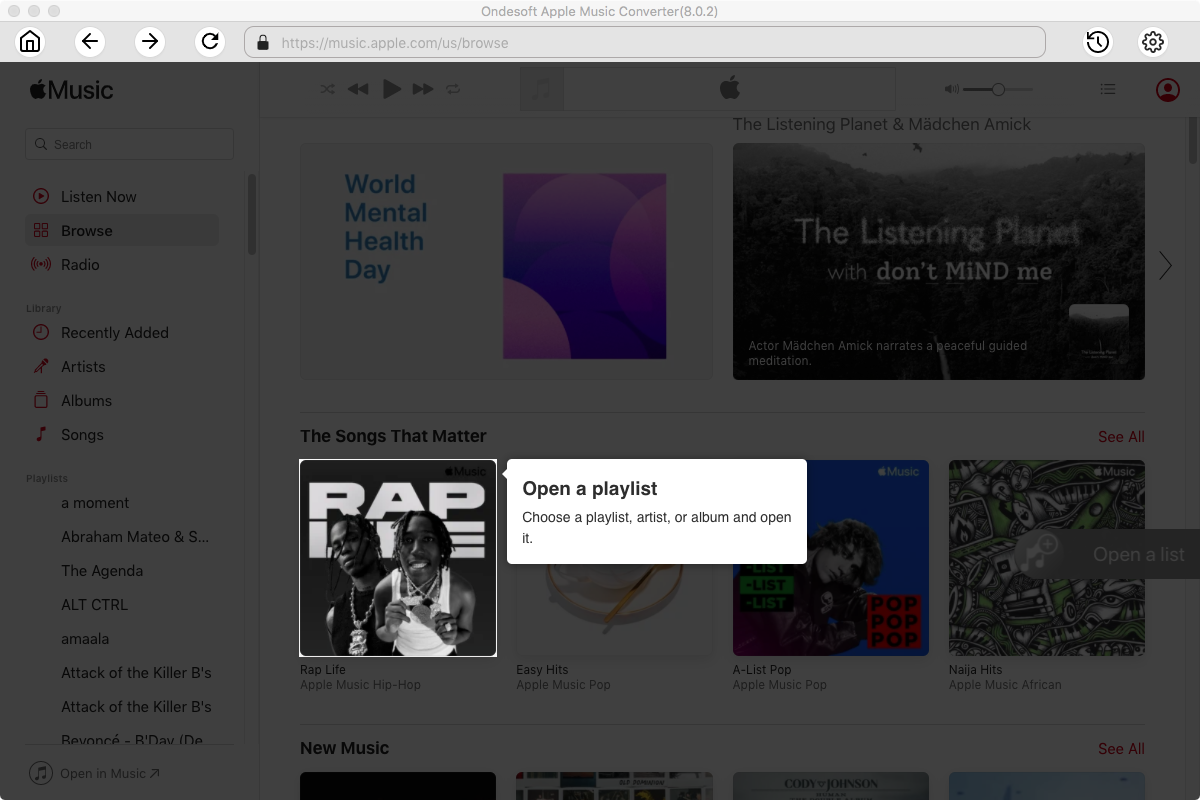 Click Add songs.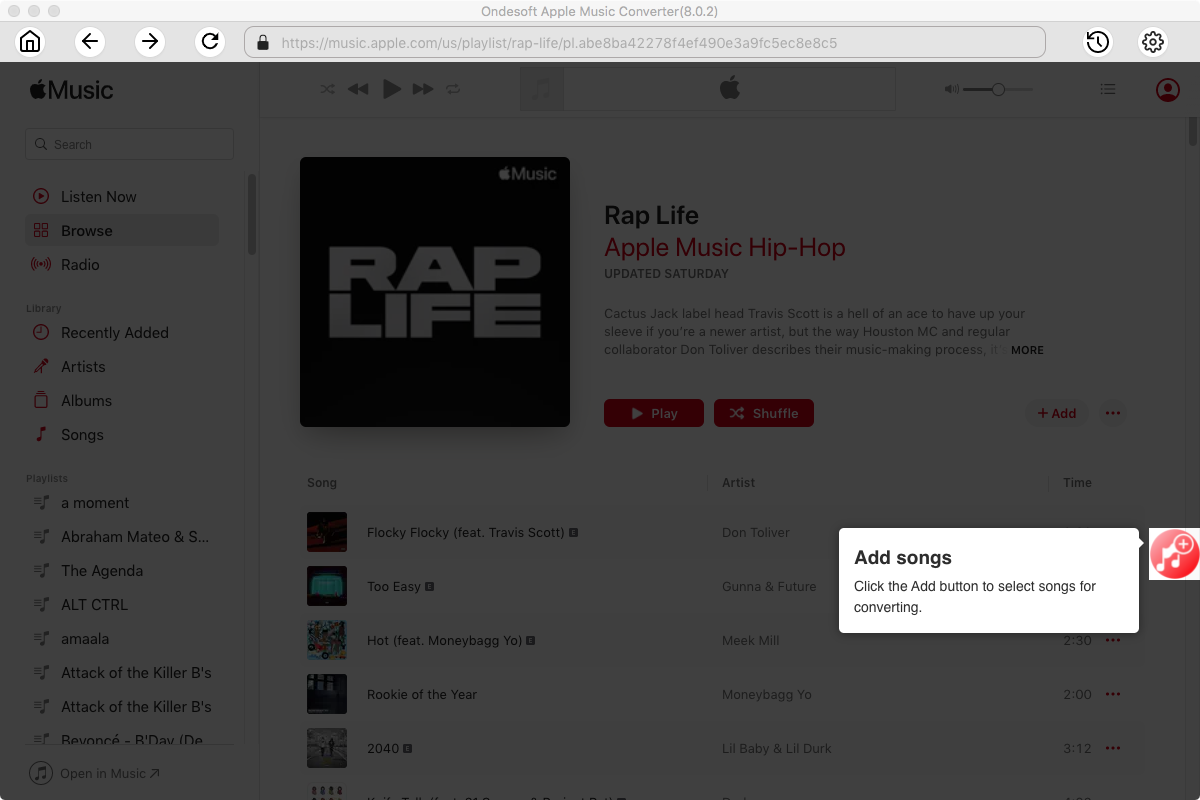 5. Start Conversion
By default, all songs in the playlist/album will be checked. If there are songs you don't want to convert, please uncheck the box. Then click Convert button to start downloading songs to the format you choose.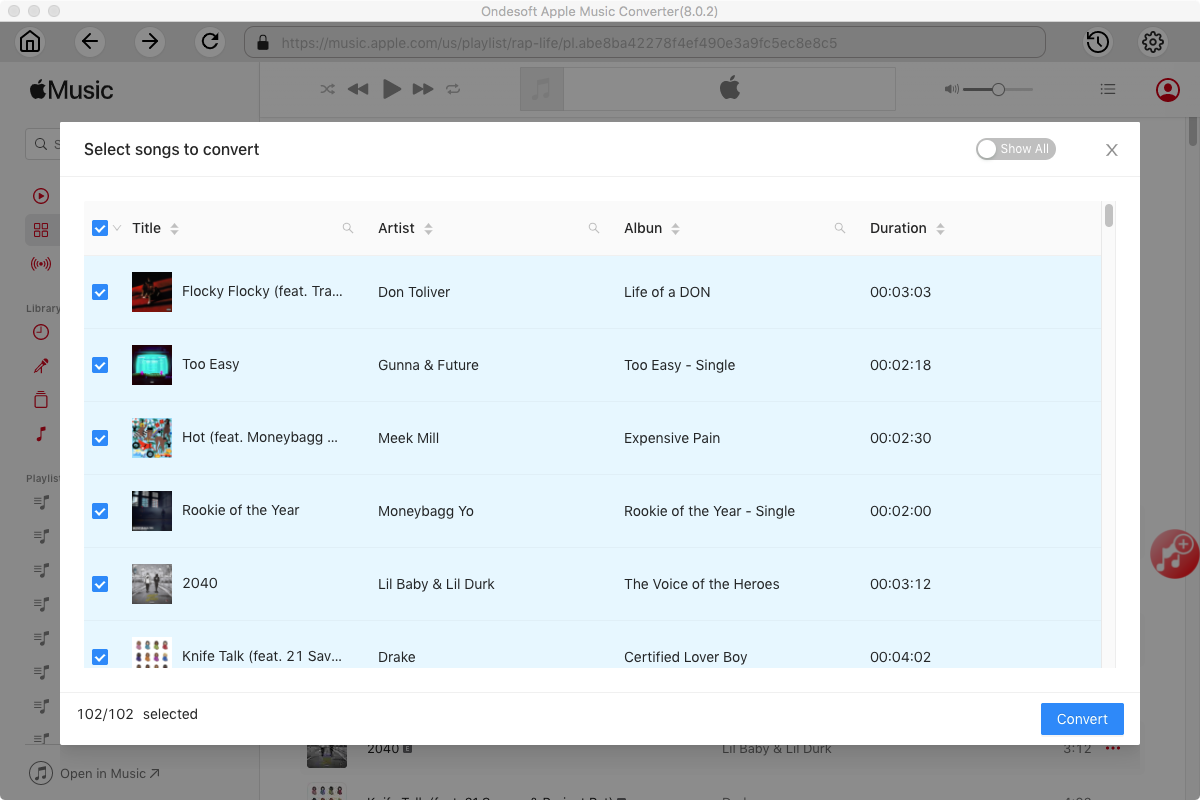 After conversion, click below folder icon to quickly locate the downloaded songs.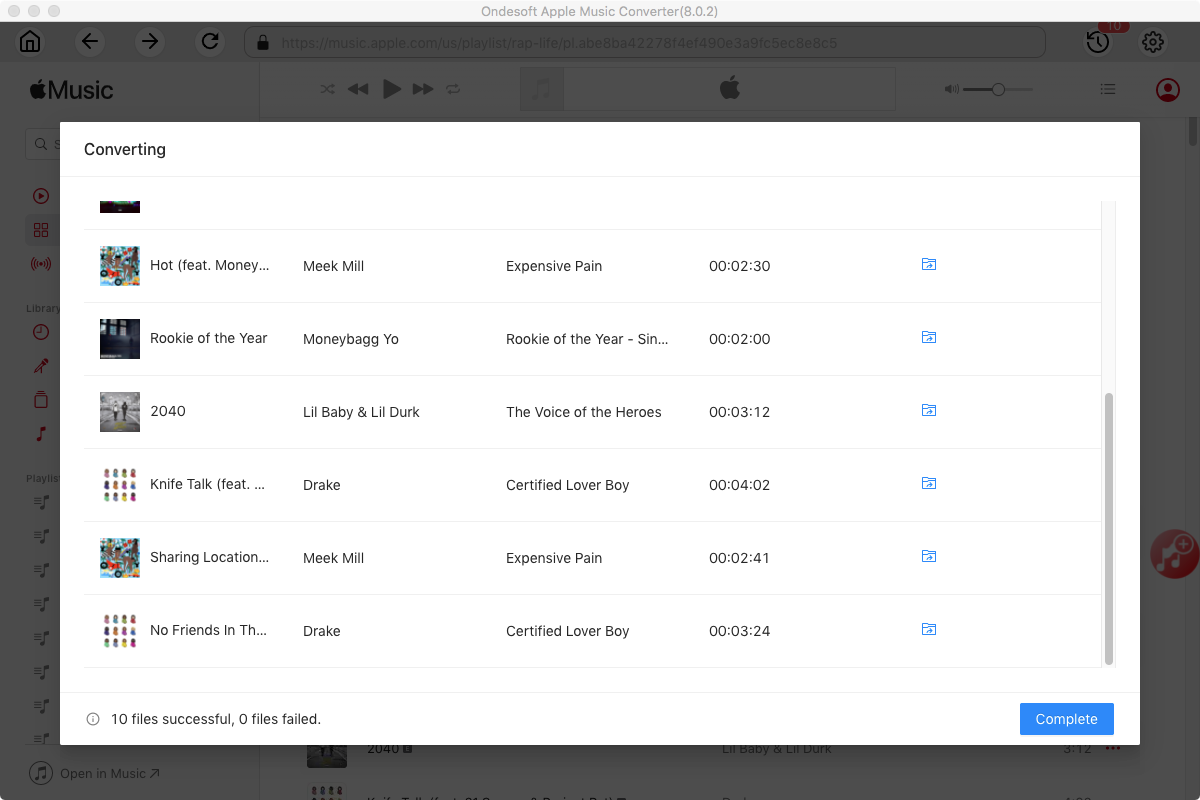 Unregistered users can only convert each M4P file for 3 minutes. To remove the limitation, purchase a full version.