Menu
Ondesoft iTunes Converter
How to convert AAC to MP3 on Mac/Windows
Sort your iTunes songs by kind and you may find MPEG audio file, Purchased AAC audio file and Protected AAC audio file, etc. What's the difference between them?
MPEG audio file : This is a standard MP3 file, the classic digital audio format. You may have downloaded it from the web or ripped the song from a CD using iTunes' built-in MP3 encoder.
Protected AAC audio file : A Protected AAC file was the default file type for songs purchased from the iTunes Store prior to the introduction of the Digital Rights Management (DRM)-free iTunes Plus format in April 2009. "Protected" means the song is DRM protected and can only be played on iTunes authorized with the Apple ID. This prevents the song from being copied or shared.
Purchased AAC audio file : A Purchased AAC file is what a Protected AAC file becomes when it's been upgraded to the iTunes Plus format. This file was still purchased at the iTunes Store, but it no longer has the DRM-based copy restrictions. All songs sold in the iTunes Store after April 2009 are in the DRM-free Purchased AAC audio file format.
To make your digital music super-compatible, it is better to convert AAC audio file to MP3. Ordinary music converter can't convert protected AAC audio files since they are DRM protected, thus you need a music converter with DRM removal feature. Ondesoft iTunes Converter is professional iTunes DRM removal software that allows you to easily convert iTunes protected aac audio file to MP3 on your Mac or Windows .
Related: How to import iTunes playlists to Spotify?
This tutorial will show you how to convert iTunes protected AAC audio files to MP3.
1. Download and Launch Apple Music Converter
Download, install and launch Ondesoft Apple Music Converter on your Mac or Windows.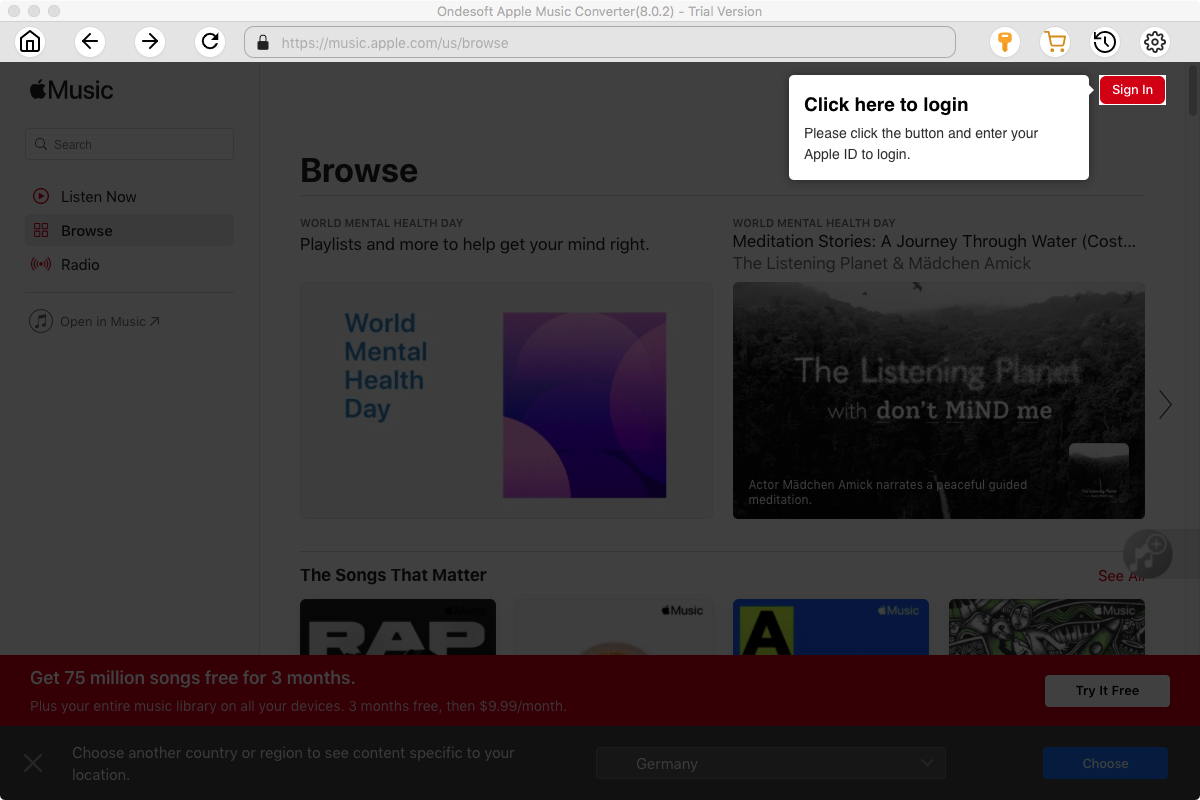 2. Sign in your Apple Music account
Click the Sign in button and enter your Apple ID.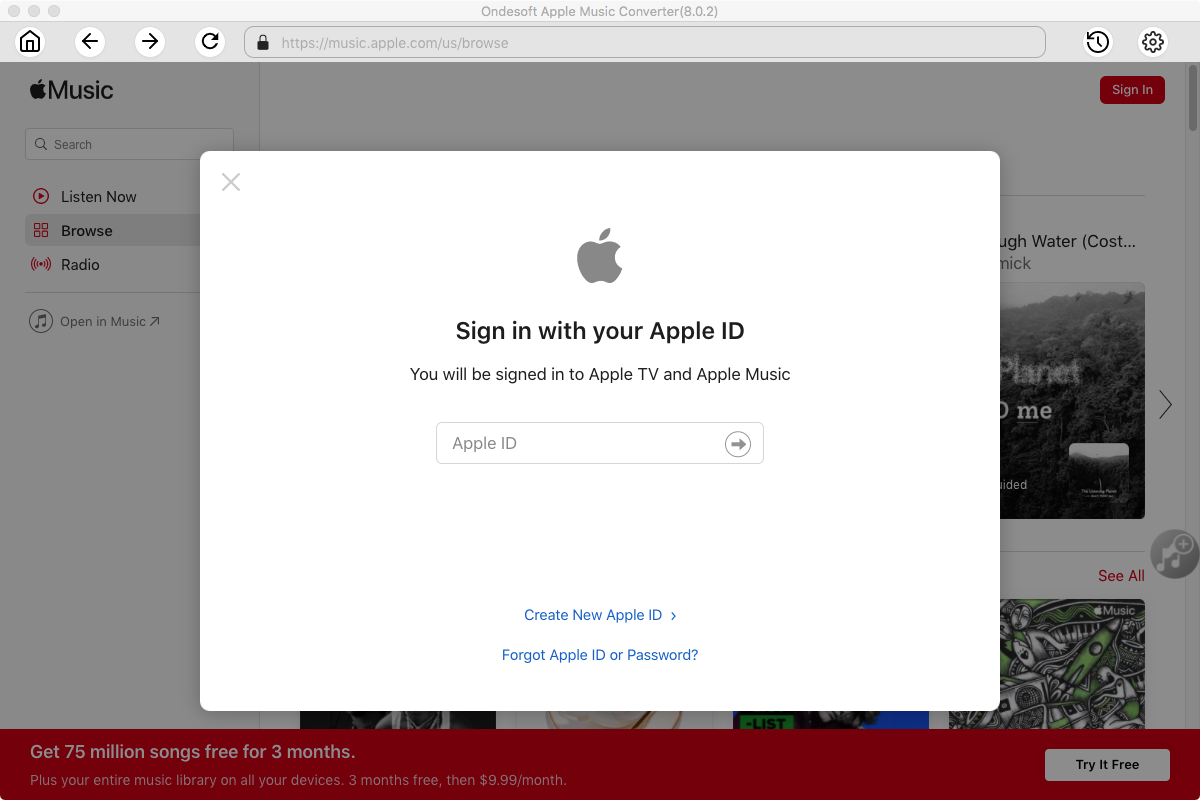 3. Change output format(optional)
The default output format is lossless M4A. Ondesoft Apple Music Converter also supports converting Apple Music to MP3, AAC, FLAC, WAV and AIFF. You can also customize output file name with any combination of title, artist, album, playlist index and track ID.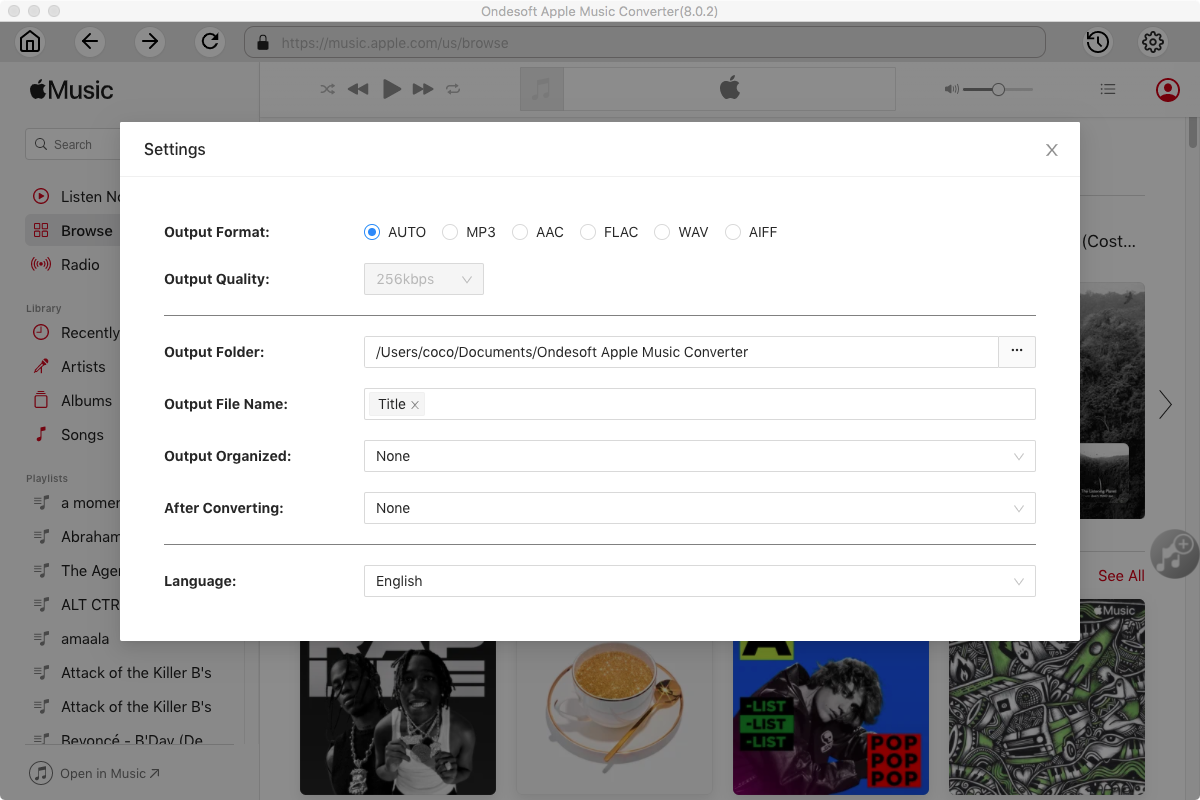 4. Select music
Follow the on-screen instructions to choose the playlist or album you want to convert.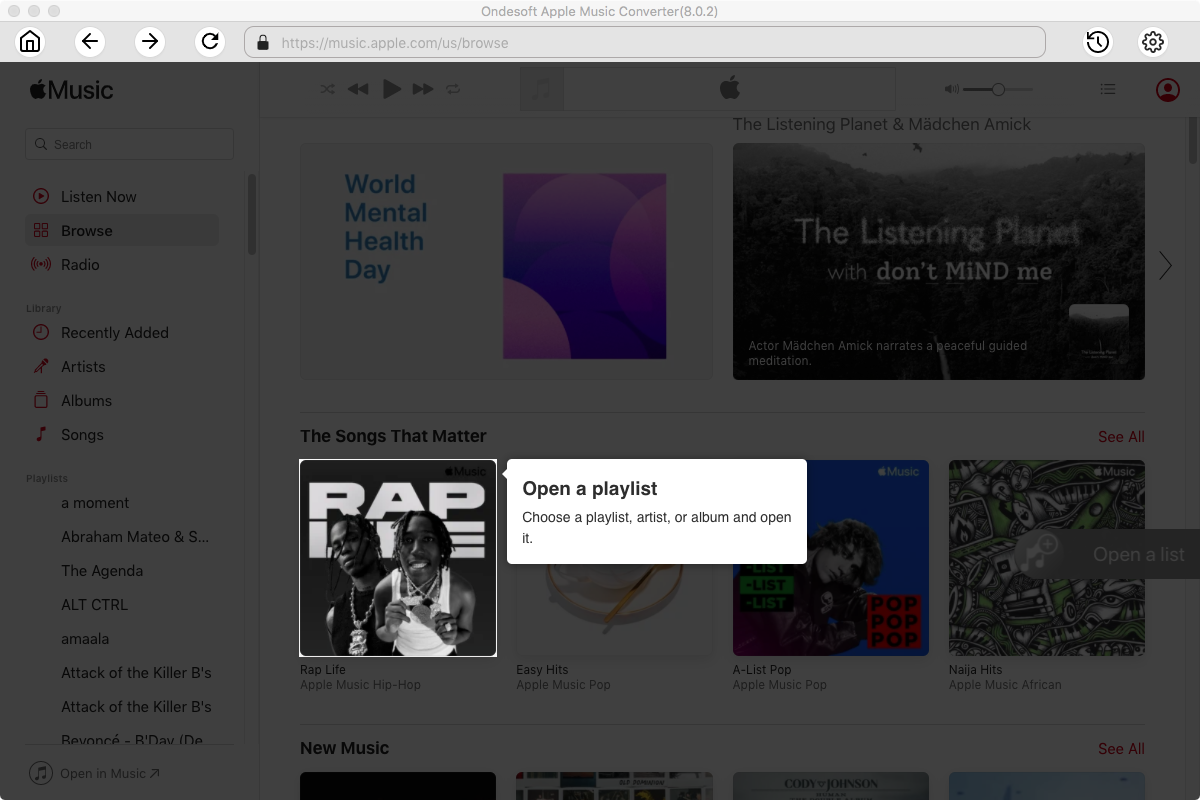 Click Add songs.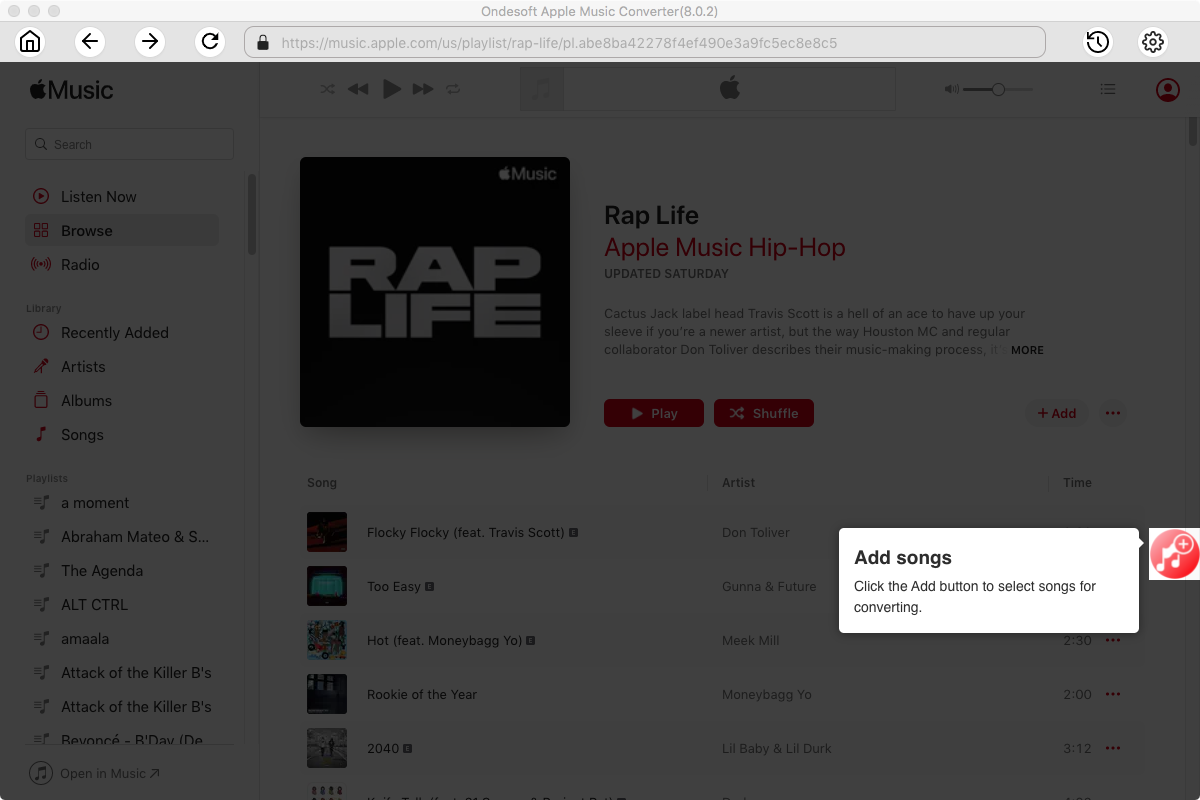 5. Start Conversion
By default, all songs in the playlist/album will be checked. If there are songs you don't want to convert, please uncheck the box. Then click Convert button to start downloading songs to the format you choose.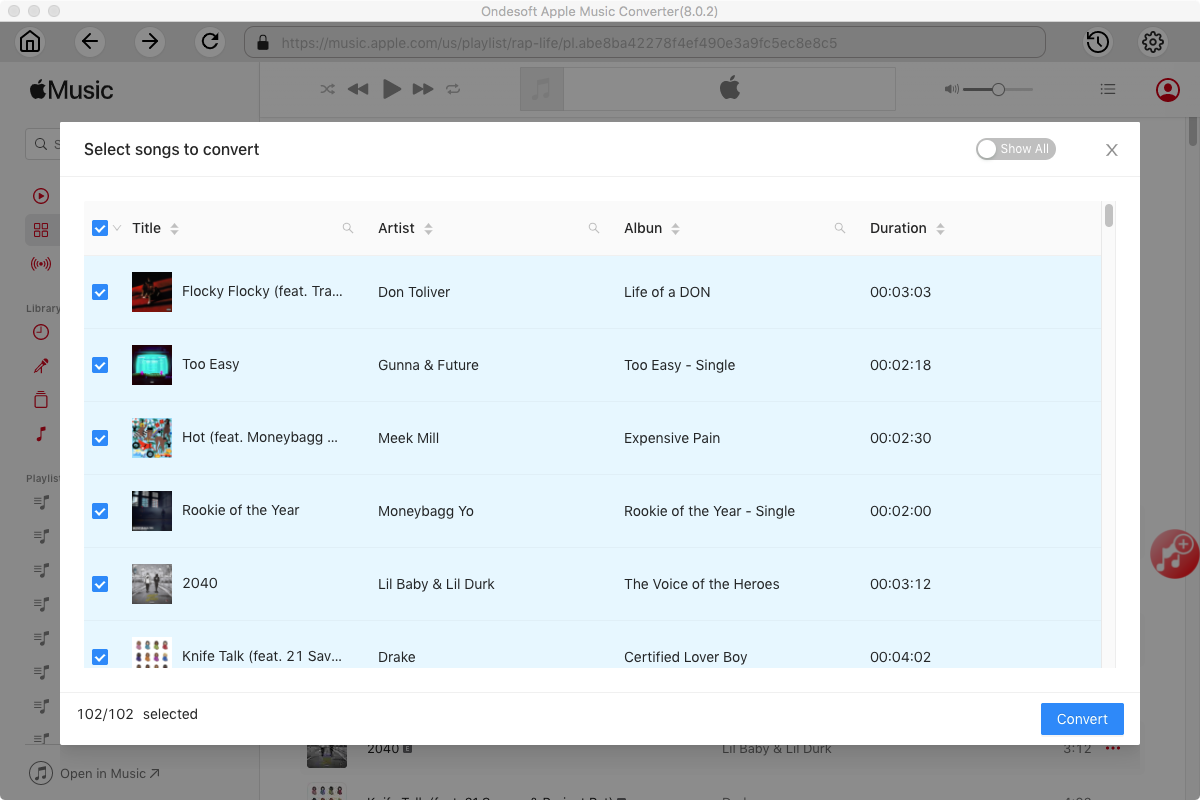 After conversion, click below folder icon to quickly locate the downloaded songs.