How to record system audio with Ondesoft Audio Recorder?
Ondesoft Audio Recorder for Mac can capture all System Audio on a Mac. This guide will show you how to use Ondesoft Audio Recorder to record system audio on a Mac.

1. Download and install

Download Ondesoft Audio Recorder application and install it correctly. The System Audio source is added as default.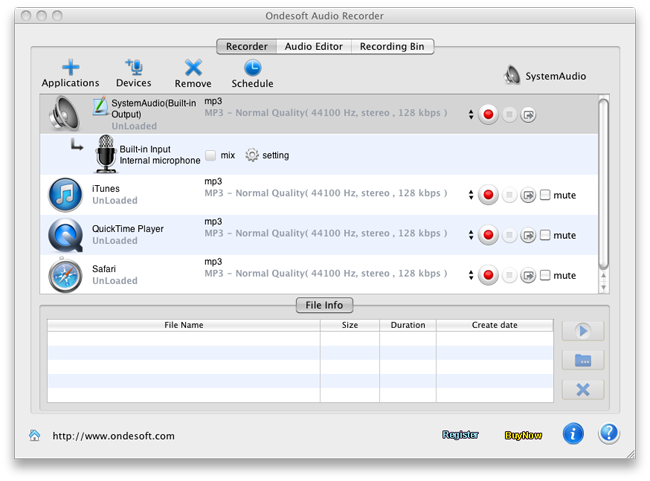 2. Play the sounds
Play the movie, music, video, whatever you want to record.
3. Record file
Press the red Record button

in the System Audio row to start recording.
All sounds on your Mac will be recorded
. iTunes, Quicktime Player, Safari, etc. wherever the sounds comes, they will be recorded into one file.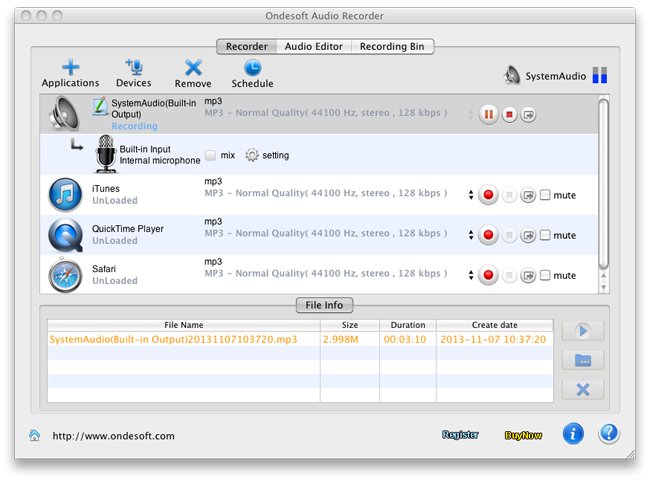 4. Save file
Press the Pause button

to pause the recording. Press the Stop button

to end the recording. After recording is finished, click

to play or click

to locate the recorded file.