How to set schedule for recording tasks?
Ondesoft Audio Recorder for Mac supports add schedule for each recording task, no matter recording from applications, devices, or recording System Aduio. This guide will show you how to set schedule for recording tasks.

1. Download and install

Download Ondesoft Audio Recorder application and install it correctly. The main interface is shown as below.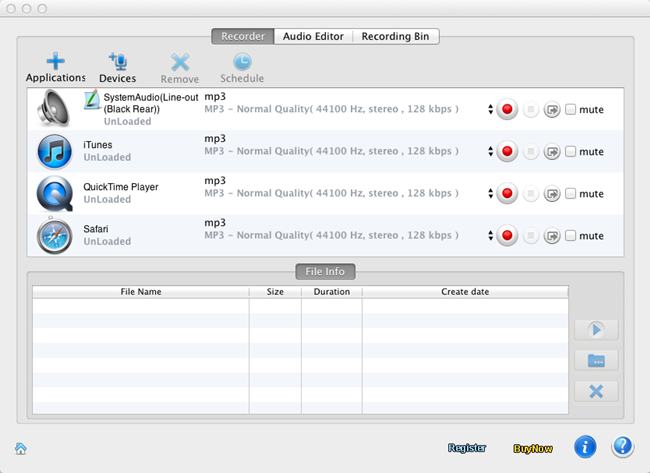 2. Prepare the sounds
Prepare the movie, music, video, whatever you want to record.
3. Set schedule
Select the source that is playing the sounds. (If it is not in the interface, click "Applications" or "Devides" to add it.) Then click "Schedule" and the window pops up: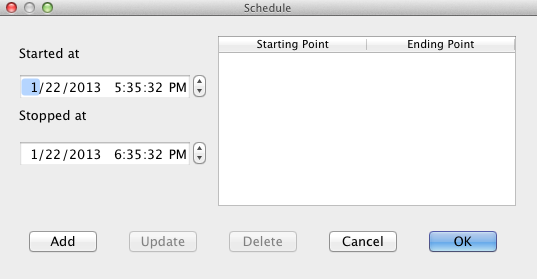 Set the Starting point and Ending point, then click "Add", "OK". And a click will appear, which refers to the scedule.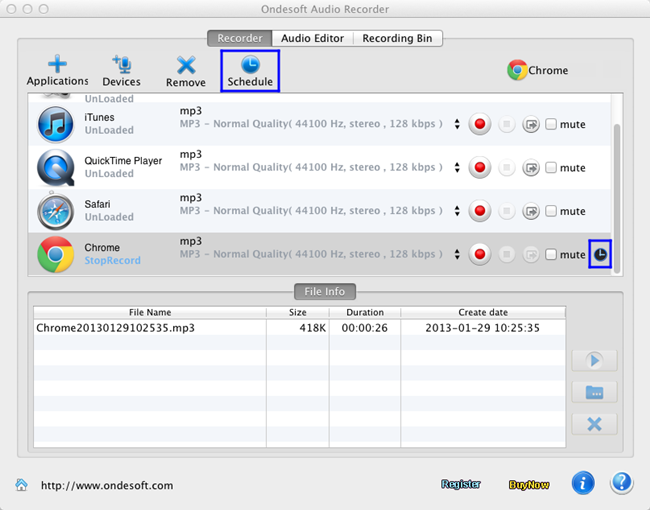 4. Auto-start

Then the recording will start automatically when it comes to the starting point.