How to stream iTunes movies to TV?
As for watching movies, the large screen, the better effect. That's why we love to watch movies in cenema. However, new TV models are relesaed with large screen every year. So when you choose to watch movies at home, the bigger TV screen should be your first choice. This passage will show you how to stream movies purchased or rented from iTunes Store on TV.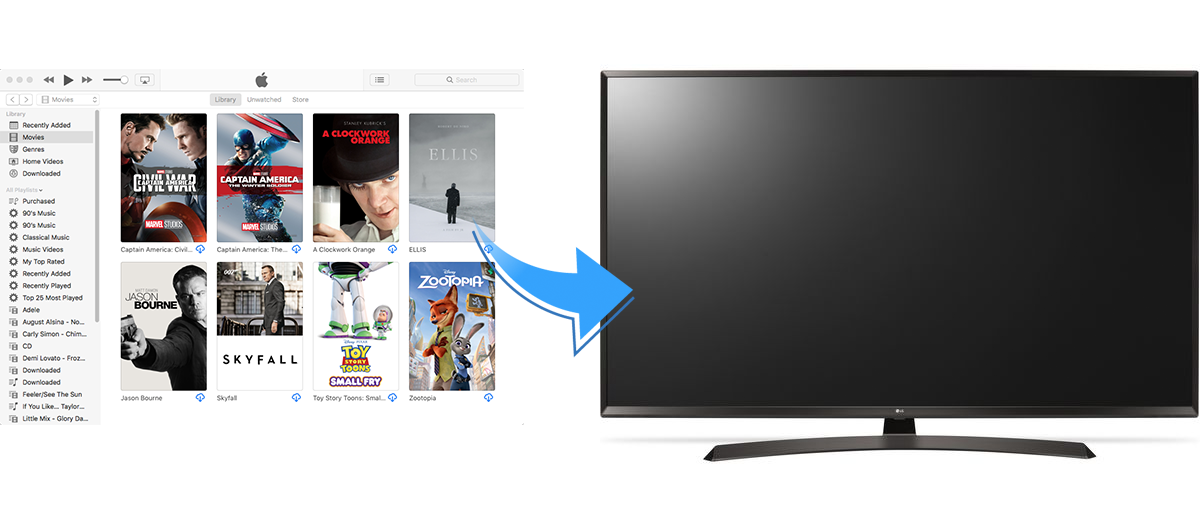 .
Method 1. Watch iTunes movies on Apple TV
It will be much easier to stream iTunes movies to TV if you have got an Apple TV.
Method 2. Stream iTunes Movies to TV through laptop
This requires your TV has an HDMI port. First, you need to connect your TV and laptop with an HDMI cable. Then you can run iTunes on your laptop and play the movie. Now use the buttons on your TV or the remote control to switch your television to the HDMI input source. Usually, the device will automatically configure itself when it detects and HDMI connection. However, if the screen remains blank, you will need to manually fix the device settings.
To configure a Windows PC:
Click Start - Control Panel - Adjust screen resolution(under Appearance and Personalization).
Click on the icon for a second monitor and select the Extend the desktop onto this monitor setting, clicking Apply when prompted.
Open the drop-down Resolution menu for the second display and change the resolution until you find the one works best for your TV. The resolution should be no less than 1280x720 pixels.
To configure a Mac:
Open System Preferences on your Mac and choose Displays.
Within this dialogue box, click the Arrangements tab and check the box for Mirror Displays.
Now you should be able to stream iTunes movies through the HDMI cable into your TV.
Method 3. Stream iTunes Movies to TV through iOS devices
You can stream iTuens movies from iOS devices to in 2 ways: AirPlay and adapter cable. If yout TV support Airplay, things will be much easier. Turn on AirPaly and select your TV as receiver. Play the movie on your iOS device and it will be streamed to your TV. If your TV doesn't support AirPlay, simply connect the iOS device to your TV with AV adapter cable. Play the movie on iOS device and it will be streamed to TV.
Method 4. Stream iTunes Movies to TV through USB/External hard drive
Perhaps the most simple way is to copy the movies to a USB or external hard drive and then plug it to the USB port of your TV. Nevigate to the USB or external hard drive and play the movie there. However, iTunes movies you purchased or rented are in DRM-protected m4v format, which can't be recognized by your TV. To make this method feasible, you need to remove DRM from iTunes moves first. Learn how to remove DRM from iTunes movies and save them with USB or external hard drive.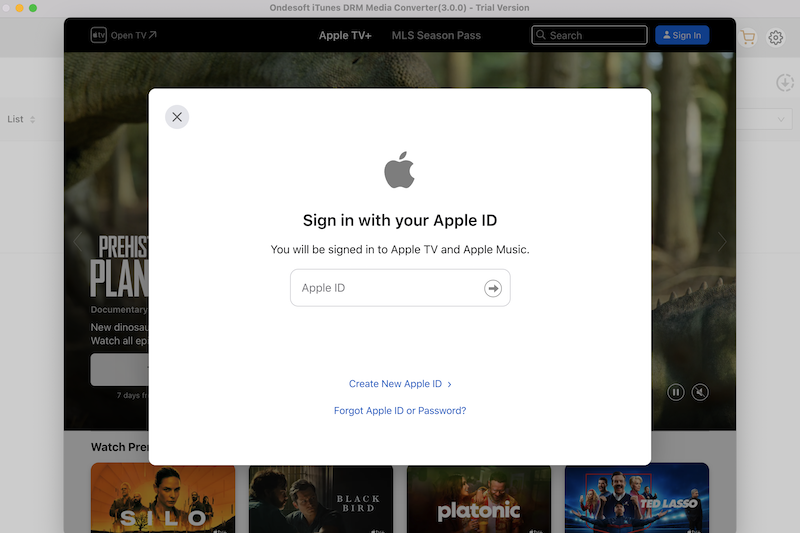 Step 2 Add M4V Files from iTunes Library.
Click "Add Files" on the top of Ondesoft iTunes DRM Media Converter for Mac to add videos from iTunes library.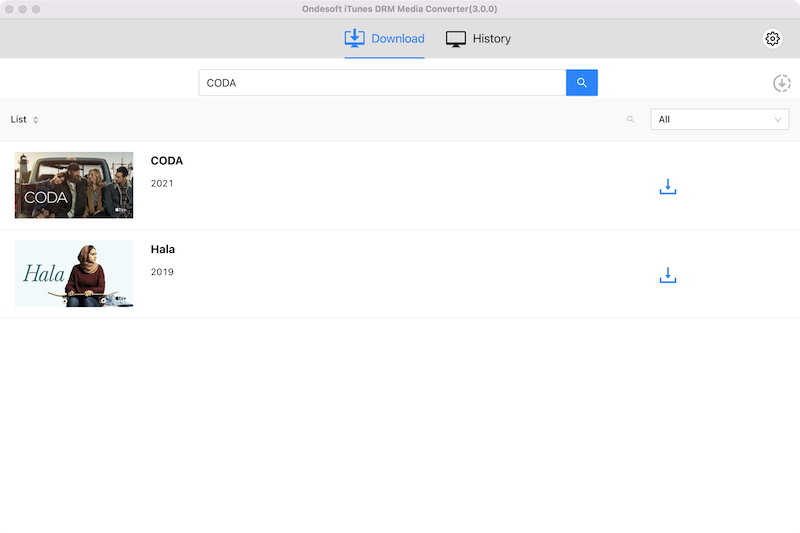 Step 3 Start to convert M4V to MP4
Click "Convert" button to convert M4V to MP4 . Wait a moment, and then you can find converted files from "history" button.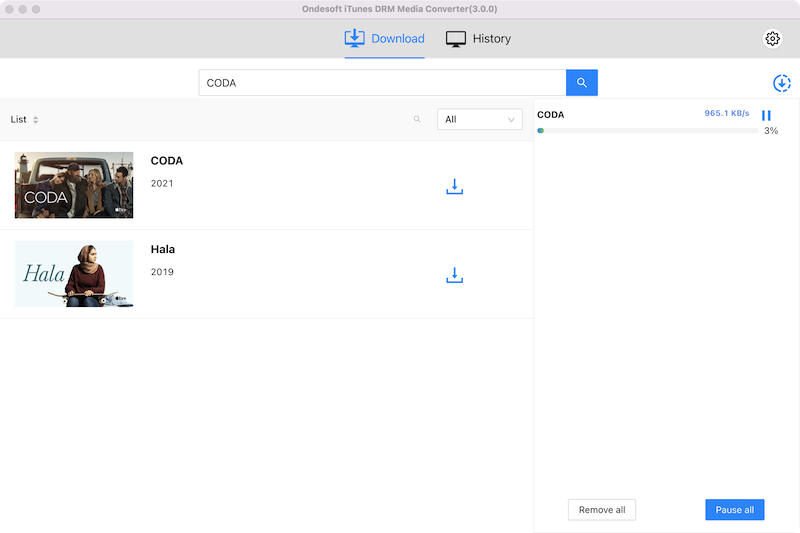 After conversion, you can watch the converted iTunes movies or iTunes TV shows on any devices and players as you like.