Watch Parasite filmmaker Bong Joon Ho's favorite movies
Bong Joon Ho,  filmmaker of the movie Parasite, which won four Academy Awards at 2020 Oscars including Best Picture, Directing, International Feature Film and Writing (Original Screenplay), become a worldwide cinema superstar to the general public.
With Bong now a household name across the world, it might be of interest to watch some of the films the South Korean auteur considers to be his personal favorites. Below is a list of 30 films Bong Joon Ho loves. The films are presented in alphabetical order.
"The 400 Blows," Francois Truffaut
"The Ballad of Narayama," Keisuke Kinoshita
Being John Malkovich," Spike Jonze
"A City of Sadness," Hou Hsiao-hsien
"Cure," Kiyoshi Kurosawa
"Fanny and Alexander," Ingmar Bergman
"Deliverance," John Boorman
"Fargo," Joel and Ethan Coen
"The Great Escape," John Sturges
"The Housemaid," Kim Ki-young
"Intensions of Murder," Shohei Imamura
"Io Island," Kim Ki-young
"Life Is Sweet," Mike Leigh
Lola Montes," Max Ophlus
Mad Max: Fury Road," George Miller
The Man Who Fell to Earth," Nicolas Roeg
Midsommar," Ari Aster
Nashville," Robert Altman
Psycho," Alfred Hitchcock
"Rushmore," Wes Anderson
"The Thing," John Carpenter
Uncut Gems," Josh and Benny Safdie
Vengeance Is Mine," Shohei Imamura
The Wages of Fear," Henri-Georges Clouzot
Wendy and Lucy," Kelly Reichardt
Zodiac," David Fincher
You can stream them on Netflix or purchase/rent them from iTunes Store if you like offline playback. However, the movies you downloaded from iTunes are in DRM protected m4v format, you can't play them anywhere you want.
Don't worry, here we will show you an easy way to download the movies to mp4 from iTunes store so that you can watch it on any mp4-supported devices you have.
Here we will introduce Ondesoft iTunes DRM Media Converter , a professional iTunes DRM removal tool that allows you to remove DRM from iTunes movies and download iTunes movies to MP4.
This tutorial will show you how to download movies to MP4 from iTunes.
Step 1 Download, install and run iTunes Movie Converter on your Mac or Windows.
The interface is shown as below: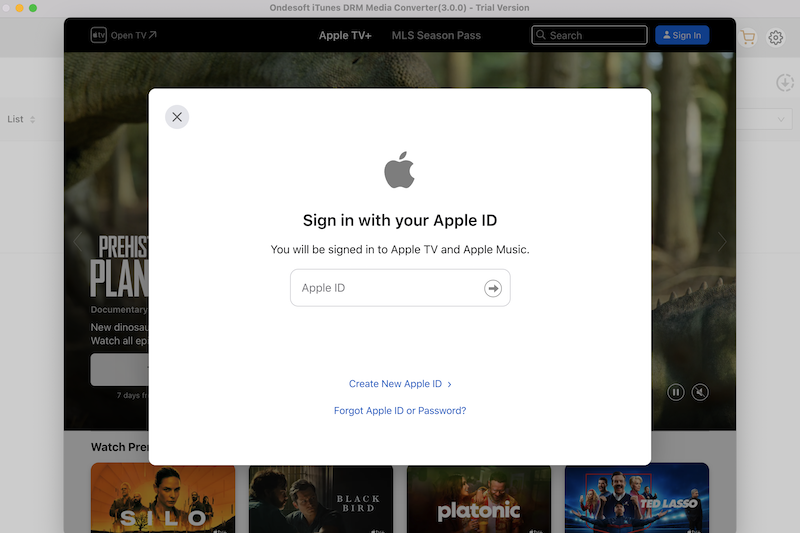 Step 2 Click Add files and you will find all movies and TV shows in your iTunes Library listed below. Check the ones you want to convert and then click Add.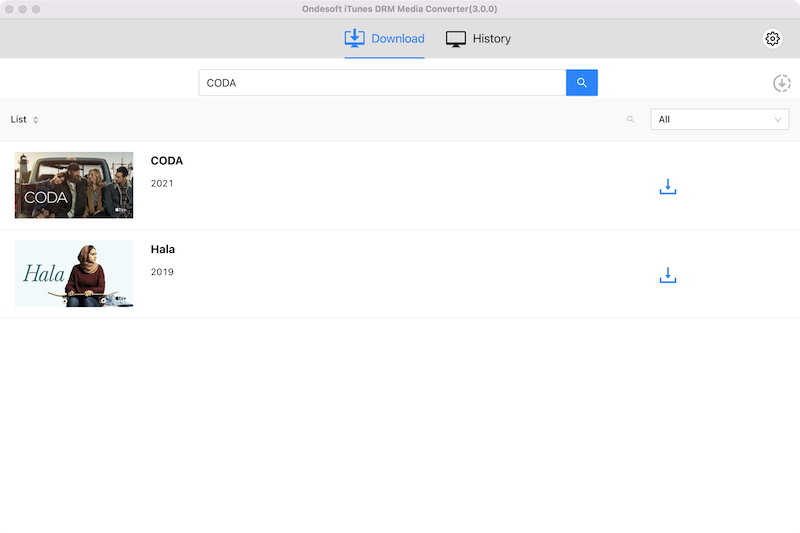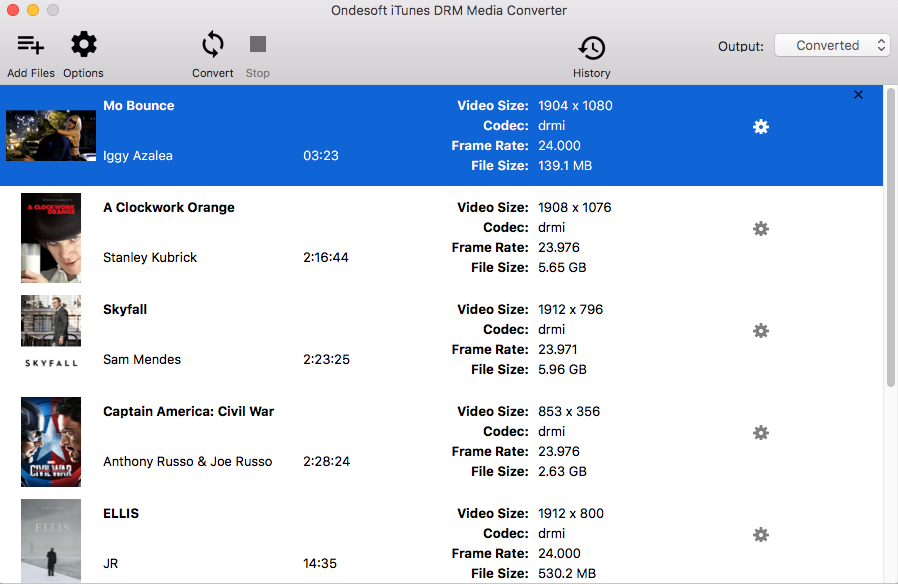 This iTunes Movie Converter will preserve all original AC3 Dolby 5.1 Audio, AD, multilingual Audio Tracks, Subtitles and Closed Captions by default, but you can click the gear icon and decide which to save.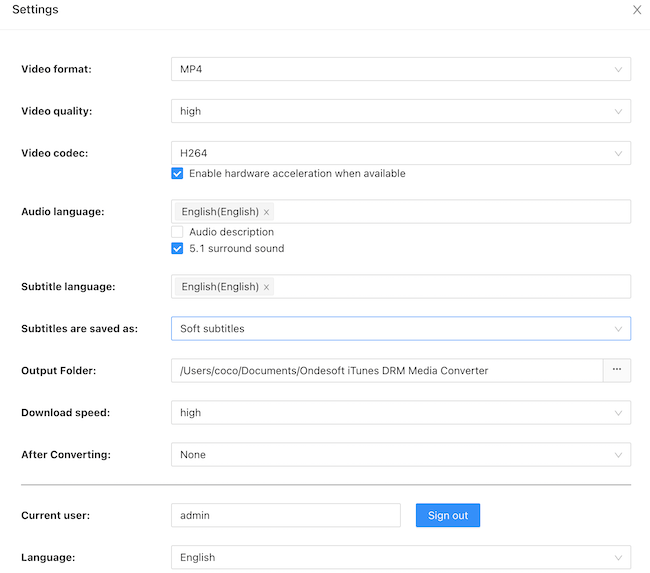 Step 3 Click convert button to start removing DRM from all selected iTunes movies and TV shows. Output MP4 videos will be saved to Documents/Ondesoft iTunes DRM Media Converter/Converted folder by default. You can change it on the top right corner of the interface.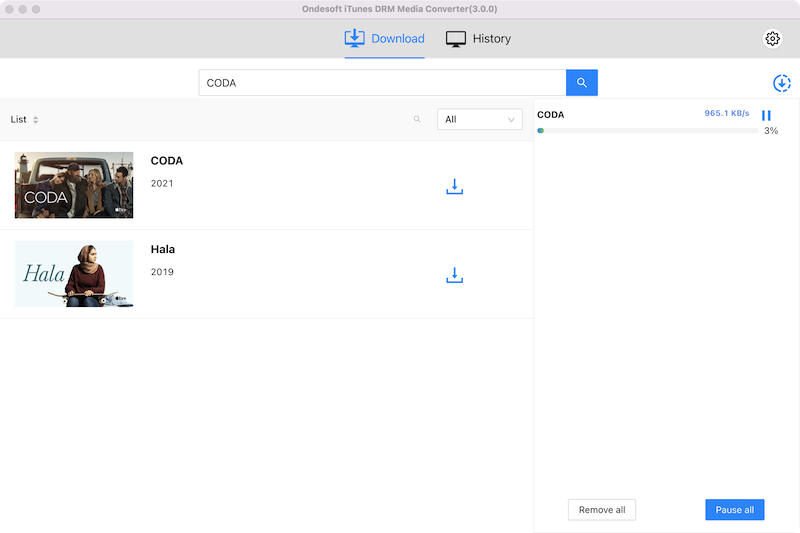 Step 4 iTunes Movie Converter removes iTunes DRM at 30X speed and soon you will get all DRM-free MP4 video files. After conversion, click below blue folder icon to quickly find the DRM-free iTunes movies/TV shows.