How to play iTunes movies on not authorized computer?
Today I planed to play an iTunes movie I purchased on my company computer to shre with my colleague. I have transfered the movie to my USB drive. iTunes asked me to authorize this computer but I can't since I have authorized up to five computers already. Is there any other way to watch the movie on my computer company besides authorizing it?
Apparently, to play many purchases from the iTunes Store, you must authorize your computer using your Apple ID and password. To play a purchased item on a sixth computer, you need to deauthorize another one. If it's hard to deauthorize a computer, here we will show you another way to play iTunes movies on not-authorized computers.
All you need to do is to remove iTunes movie DRM protection and convert the m4v movies to mp4, then you can play the movie anywhere you want without any limitations.
Ordinary video converter can't convert iTunes m4v movies to mp4 due to the DRM protection. Thus you will need a professional iTunes movie converter - Ondesoft iTunes DRM Media Converter . It will help you convert iTunes m4v to mp4, so you can play the mp4 movies anywhere. It's super easy to use. Follow below stpes and learn how to convert iTunes m4v movies to mp4.
Step 1 Download, install and run iTunes DRM Media Converter on your Mac or Windows.
The free trial version allows you to convert each movie/TV show/music video for 5 minutes. To remove this limitation, please click below Buynow button to purchase a license code.
Step 2 Add iTunes movies, TV shows or music videos.
Ondesoft iTunes DRM Media Converter features a user-friendly interface. Click Add Files button and all your iTunes movies, TV shows and Music Videos will be displayed.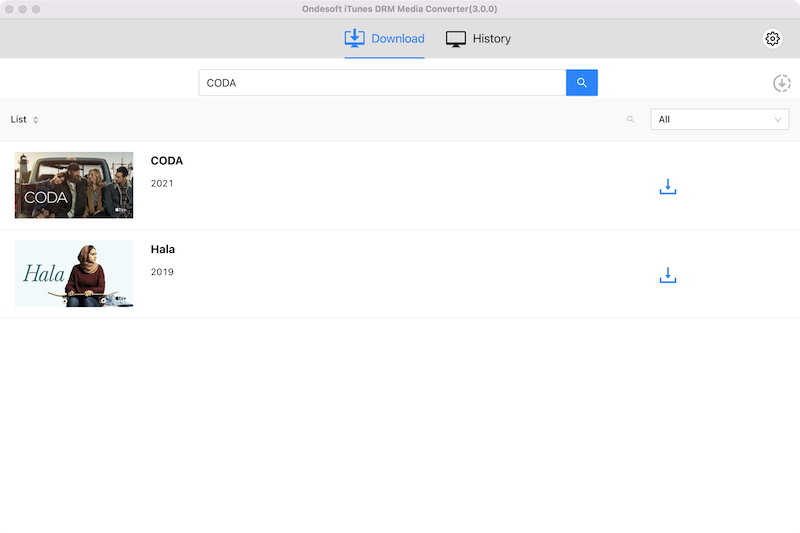 Select iTunes movies that you want to convert and click Add. Ondesoft iTunes DRM Media Converter supports batch conversion. You can add as many movies as you like.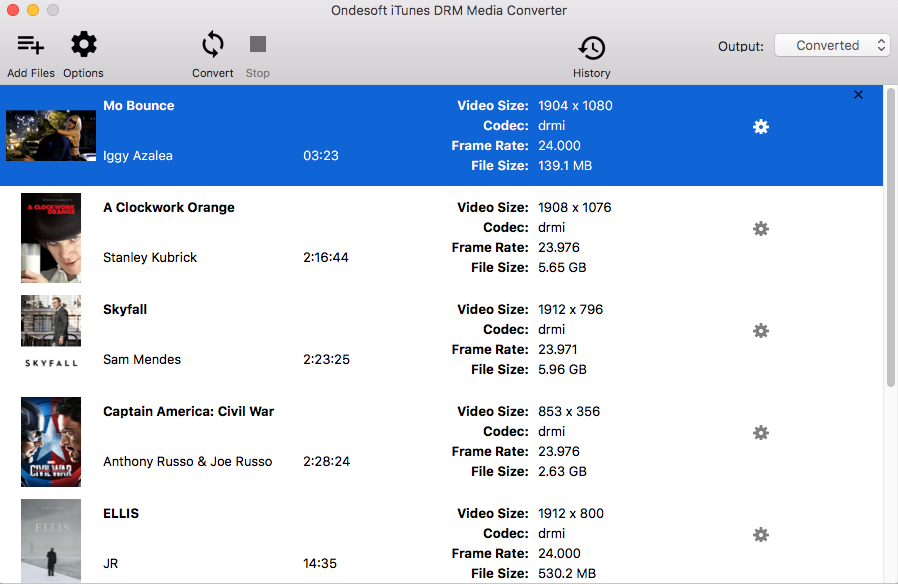 All original Dolby 5.1 Audio, AD, multilingual Audio Tracks, Subtitles and Closed Captions contained in the iTunes movie will be saved to the output DRM-free MP4 videos. You can click the gear button to choose which ones to preserve.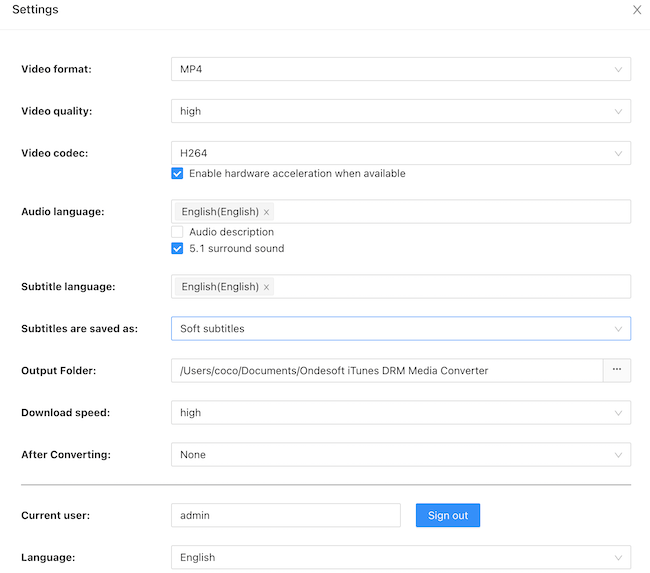 Step 3 Start removing DRM
Click Convert button to start removing DRM from iTunes movies, TV shows and music videos.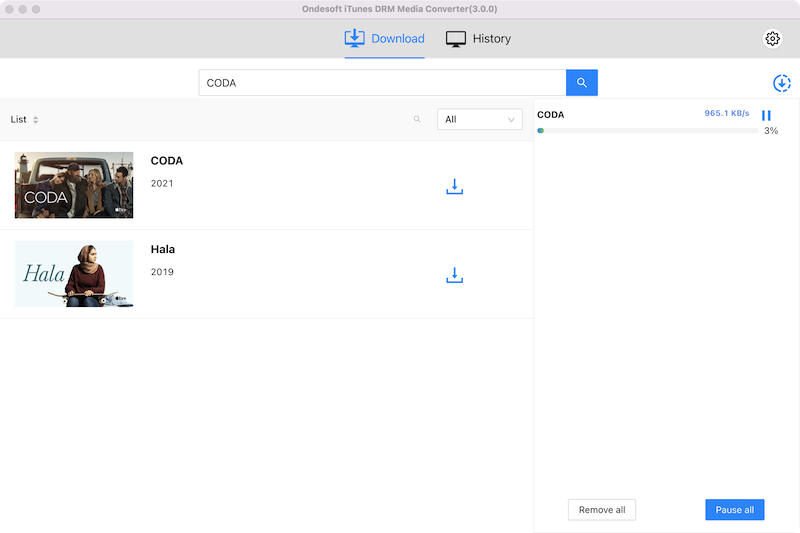 Afer conversion, click below folder icon and you will get the DRM-free MP4 iTunes videos. Transfer them to your USB drive and then plug it to Samsung TV, you can now watch the iTunes movies/tv shows on Samsung TV.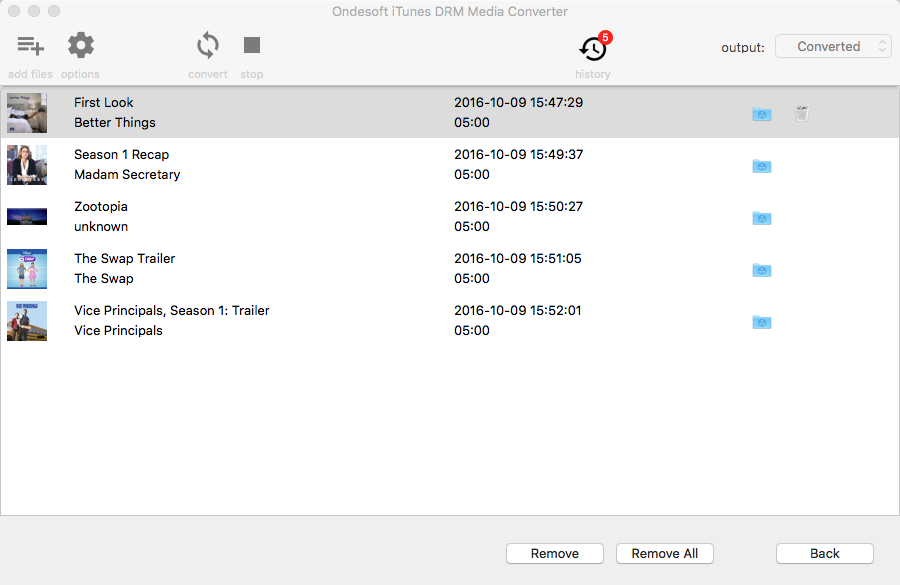 By removing DRM from iTunes movies, you can not only play them on TV, but also
Android phones and tablets
, Windows phones, MP4 players, PS4, Xbox One, Xbox 360, or any computer, iPhone, iPad without authorization since you can only authorize 10 devices including no more than 5 computers with one Apple ID.