How to burn iTunes movies to DVD
Many people still prefer to burn digital movies to DVD to have a physical copy of their movies. However, when it comes to movies purchased from iTunes, things are not easy. You will find that iTunes movies can't be burned to DVD due to the DRM protection. So the first thing you need to do is remove DRM from iTunes movies. Follow this step-by-step guide to burn iTunes movies to DVD.
If you want to remove DRM protection from iTunes movies, Ondesoft iTunes DRM Media Converter is the best tool for you. Ondesoft iTunes DRM Media Converter is designed specifically for removing DRM from iTunes movies and converting M4V to MP4.
Part 1 Remove DRM from iTunes movies and convert M4V to MP4
This tutorial will show you how to convert iTunes m4v movies you purchased to mp4.
Step 1 Download, install and run iTunes Movie Converter on your Mac or Windows.
The interface is shown as below: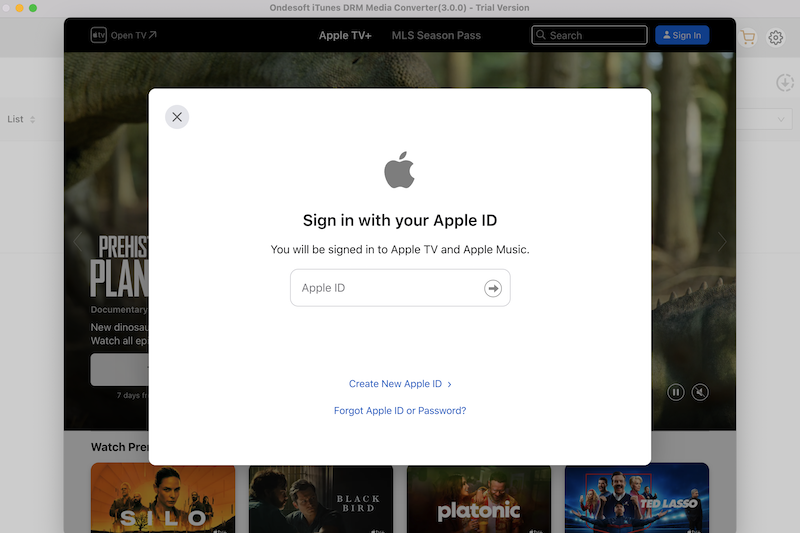 Step 2 Click Add files and you will find all movies and TV shows in your iTunes Library listed below. Check the ones you want to convert and then click Add.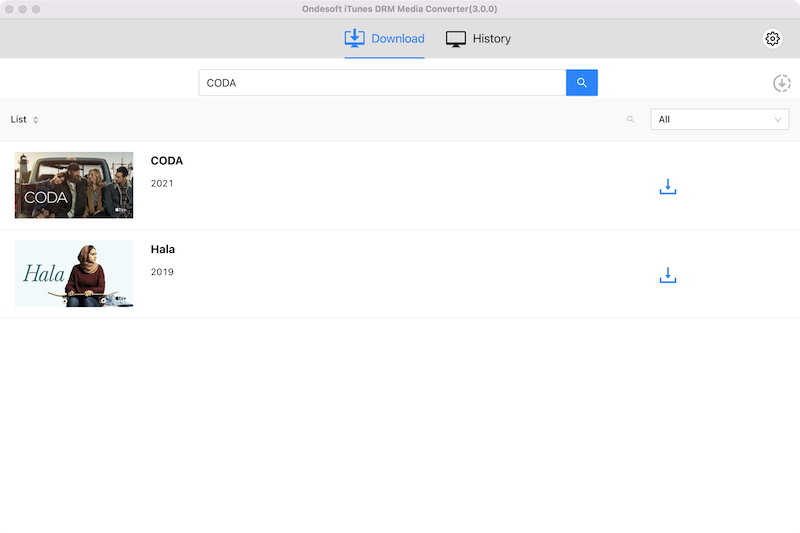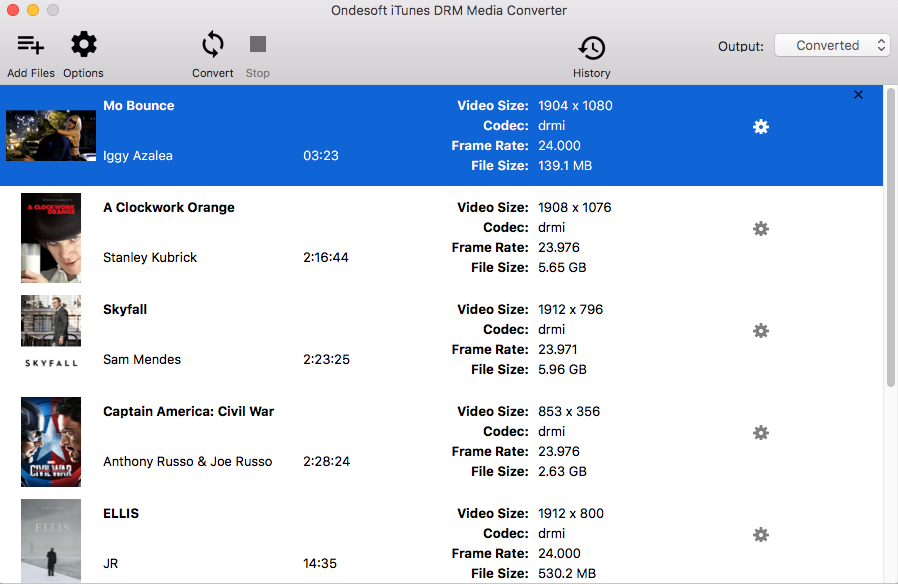 This iTunes Movie Converter will preserve all original AC3 Dolby 5.1 Audio, AD, multilingual Audio Tracks, Subtitles and Closed Captions by default, but you can click the gear icon and decide which to save.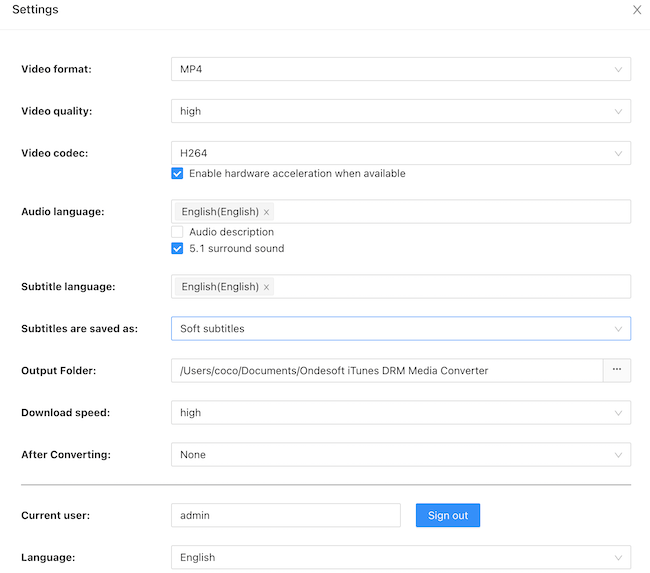 Step 3 Click convert button to start removing DRM from all selected iTunes movies and TV shows. Output MP4 videos will be saved to Documents/Ondesoft iTunes DRM Media Converter/Converted folder by default. You can change it on the top right corner of the interface.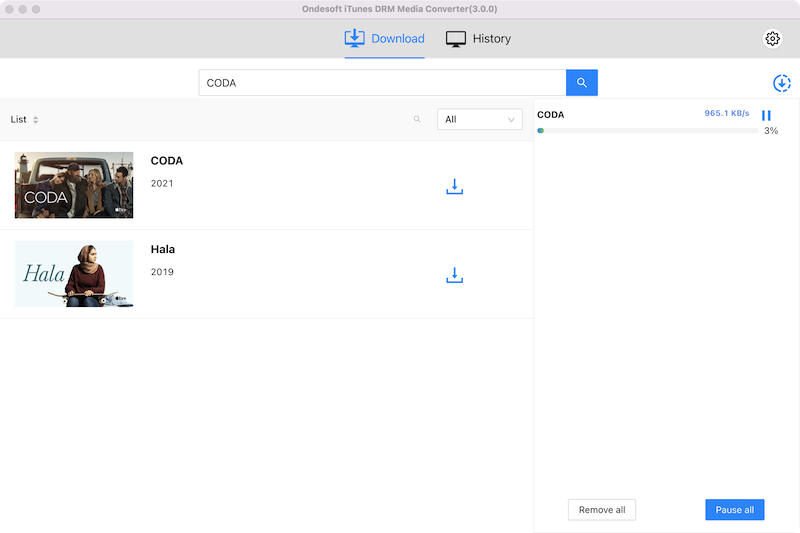 Step 4 iTunes Movie Converter removes iTunes DRM at 30X speed and soon you will get all DRM-free MP4 video files. After conversion, click below blue folder icon to quickly find the DRM-free iTunes movies/TV shows. You can then transfer them to your USB and play them on Fire TV (1st and 2nd Gen).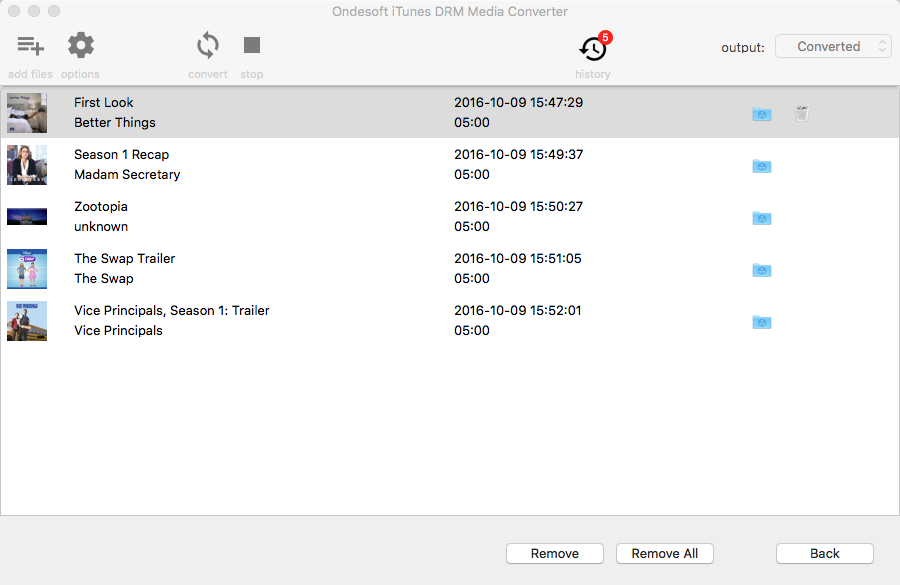 Part 2 Brun DRM-free iTunes movies to DVD
Step 1
Click the Windows "Start" button and click "All Programs." Click "Windows Media Player" to open the system software. Insert the blank DVD-R in your computer's drive.
Step 2
Click the "Burn a CD or DVD" button that displays when the Media Player software detects the blank DVD-R. Select "Video DVD" from the list of burning options. Click "Next."
Step 3
Click "Video Library" to choose the DRM free iTunes movies. Click the movie you want to copy, then click "Next."
Click "Add More" if you want to add another movie to the DVD-R. Otherwise, click "Burn DVD" to start the recording. It takes several minutes to complete the copy. After the burning process completes, the computer ejects the DVD-R in the drive.