The best way to listen to Audible Audiobooks on Garmin Watch
How to listen to Audible on the Garmin watches? Many people ask. On the Music and Audio Files Supported by Outdoor Watches page, it clearly writes that protected AAC audio files cannot be transferred to outdoor watches without removing the DRM (Digital Rights Management) designation from the file.  Files that have been downloaded from certain music subscription services may also be protected which can prevent them from being compatible.
Garmin watches that support music storage can store up to 500 files and are compatible with the following formats: .mp3, .m4a, .m4b, .aac, .adts, .wav, .m3u, .m3u8, .wpl, .zpl, .pls. So to sync Audible audiobooks to Garmin watches, you need to convert the DRM protected AAX audiobooks to Garmin watch supported format, such as mp3, m4a, etc.
Well, what you need to do is to remove Audible DRM protection and convert Audible AA/AAX Audiobooks to MP3 . To do this, you can just get Ondesoft Audible Converter , an easy-to-use Audible AA/AAX Audiobook Converter that allows you to batch convert Audible AA/AAX Audiobooks to non-protected MP3 files for any device at extremely fast conversion speed.
Part 1 Convert Audible AA/AAX Audiobooks to M4A or MP3:
Step 1: Install Audible Audiobook Converter
Download, install and run Audible Audiobook Converter and install it on your Mac or Windows.

Step 2: Add Audiobooks
Download Audible audiobooks from Audible website or Audible App on your computer. Drag&drop the audiobook you want to listen to on Garmin watch to the Converter interface. Add as many audiobooks as you want.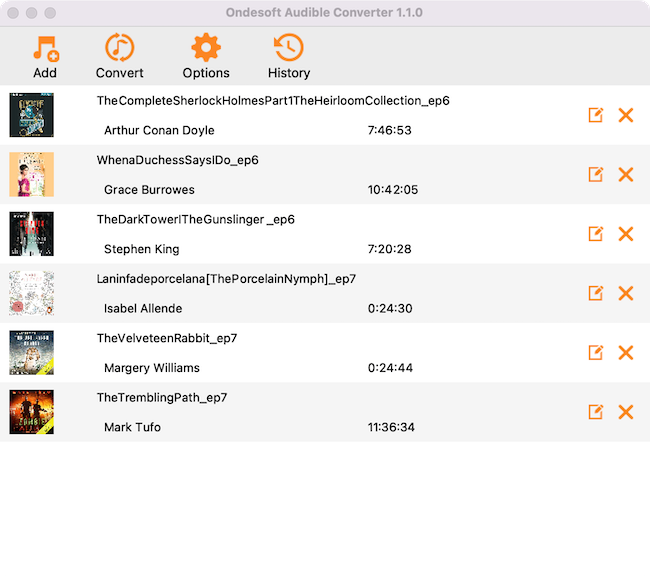 Step 3: customize the settings
Ondesoft Audible Converter allows you to convert aa/aax audiobooks to lossless M4A, MP3, M4B, AC3, AAC, FLAC, OGG, AIFF and WAV. Click Options icon to choose the output format. Customize samplerate and bitrate as you like.
Notice: Audiobooks have inherently low bitrate because you only need the human voice component. 64kbps should be enough for most audiobooks because it is the bitrate that can record voice with no loss of quality.
Besides converting aax to MP3, m4a, etc., Audible converter also allows you to split large audiobook files to multiple segments by duration or chapters during conversion.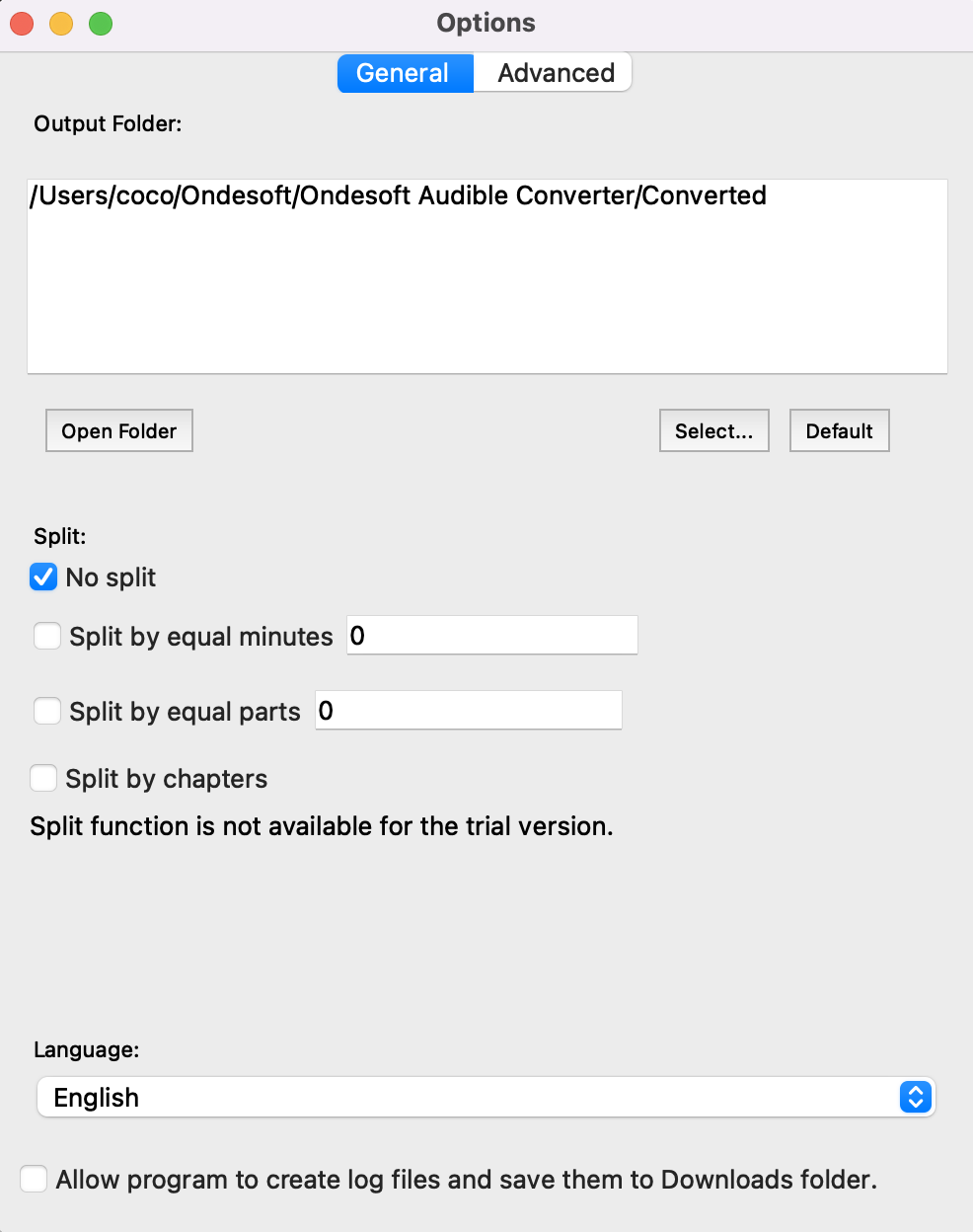 Step 4: start to convert
Click the icon "Convert" to start converting Audible AA/AAX Audiobooks to MP3. M4A, etc.
Part 2 Sync Audible audiobook to Garmin using Garmin Express
With the release of macOS Catalina 10.15, the way audiobooks are stored and managed has changed (see Apple Support: What happened to iTunes? for more details). If an audiobook isn't displayed in Garmin Express when attempting to add it to a watch, then the file may be missing metadata information. You can check for this by following these steps:
Open Finder

Click Go from the menu bar at the very top of the screen

Hold down the Option key on the keyboard

Select Library , then release the Option key

Open the Containers folder

Open the com.apple.BKAgentService folder

Open the Data folder

Open the Documents folder

Open the iBooks folder

Open the Books folder

Locate the desired audiobook file and CTRL + click on the file

Select Get Info
Notice: Free trial version users can only convert each audiobook for 3 minutes. However, you can break the limitation by purchasing a full version.