4 Ways to Transfer Apple Music playlists to Spotify
I have used Apple Music for several months and find many favorite playlists, but I want to switch to Spotify now, is there any way to transfer my saved Apple Music playlists to Spotify?
Don't worry, in this article, we'll cover 4 ways to sync Apple Music playlists to Spotify, then wrap up with a guide on how you should choose what's best for you.
Option 1 Soundiiz
Soundiiz is a website that allows you to transfer playlists between different music services like Spotify, YouTube, Tidal, Deezer, Apple Music, Google Music, Napster, etc. The free version has a limit on the quantity of songs in a playlist: up to 200. Premium version removes that limitation and adds many other feature. It costs $36 per year.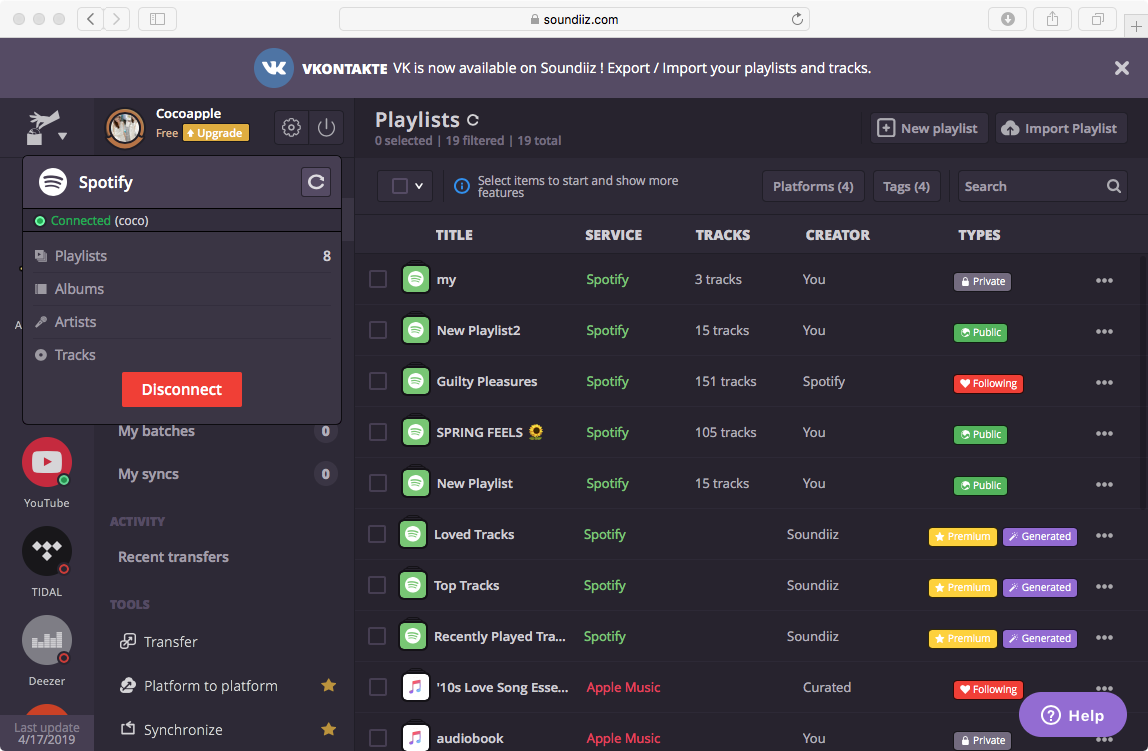 Option 2 SongShift (iPhone/iPad)
SongShift is an iOS app that allows you to shift your favorite music from one music provider to another. Currently Supported Services include: Apple Music, Deezer, Discogs, HypeMachine, LastFM, Napster, Pandora, Qobuz, Spotify, Tidal, YouTube. Select the music you'd like to transfer and configure the destination. Before transferring, you'll be able to confirm your matches to confirm the exact music you want. There is a Premium tier available for £3.99/$3.99 which lets you batch process more than five playlists.
Option 3 STAMP
STAMP is available on all major operating systems: iOS, Android, Windows, macOS, Linux. With STAMP you can move your playlists and favourites or even just the chosen tracks across all the music streaming platforms. All it takes is a few clicks: select Apple Music, choose tracks you want to be moved and choose Spotify. Done! The free version allows you to transfer 1 playlist(up to 10 songs) one time, if you want to transfer more, upgrade to the bundle version for £11.99.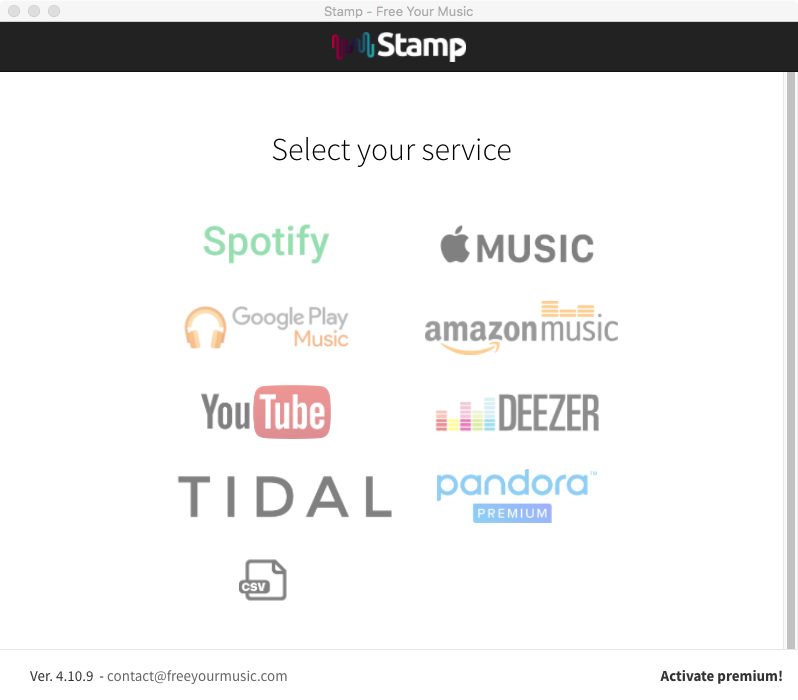 The above 3 tools allows you to easily transfer Apple Music playlists to Spotify, but you need to have Spotify premium subscription to enjoy the playlists offline. If you are Spotify free user and want to enjoy offline Apple Music playlists with Spotify free, try the below tool.
Option 4 Ondesoft Apple Music Converter(Mac/Windows)
Ondesoft Apple Music Converter allows you to easily download Apple Music songs/albums/playlists to mp3, then you can add them to Spotify as local files. As we all know, Spotify allows users to play music files stored on your device.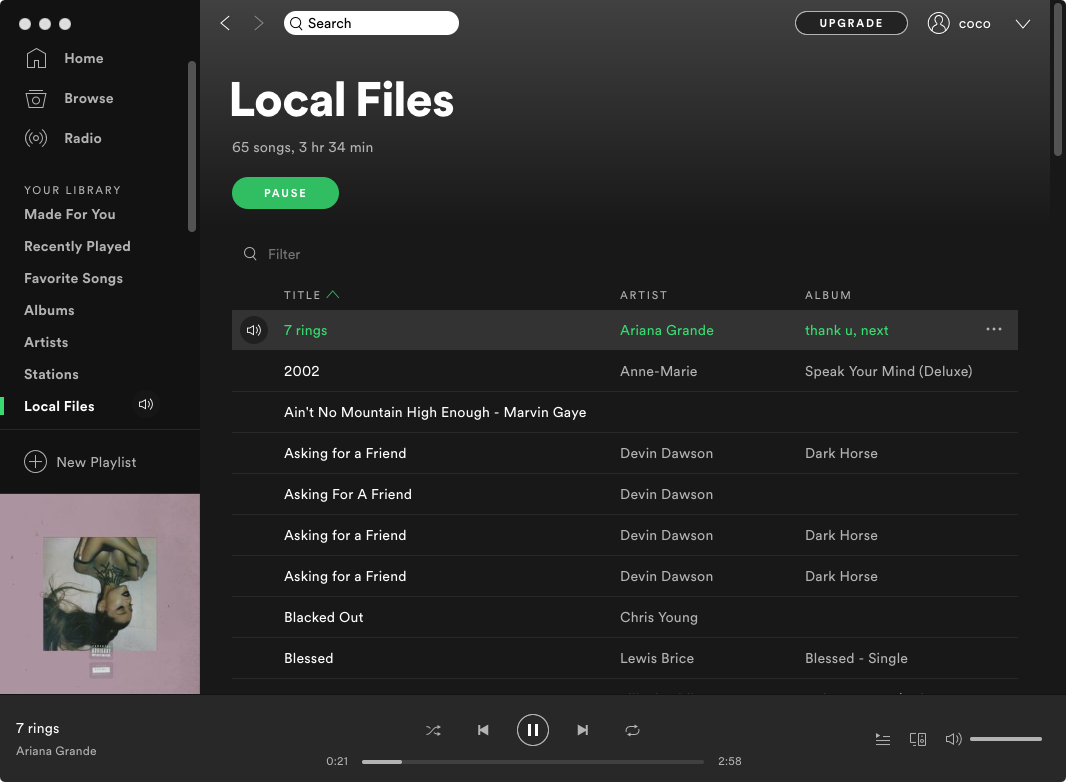 Spotify local file supports .mp3, .m4p (unless it contains video), .mp4 (if QuickTime is installed on your computer). However, the Apple Music songs are in DRM protected m4p format, which is not supported by Spotify local files. To transfer the Apple Music playlists to Spotify supported formats, you will need Ondesoft Apple Muisc Converter.
Ondesoft Apple Music Converter will load Apple Music interface automatically. Select the playlist you want to transfer to Spotify and convert them to mp3. You can convert as many playlists simultaneously as you want.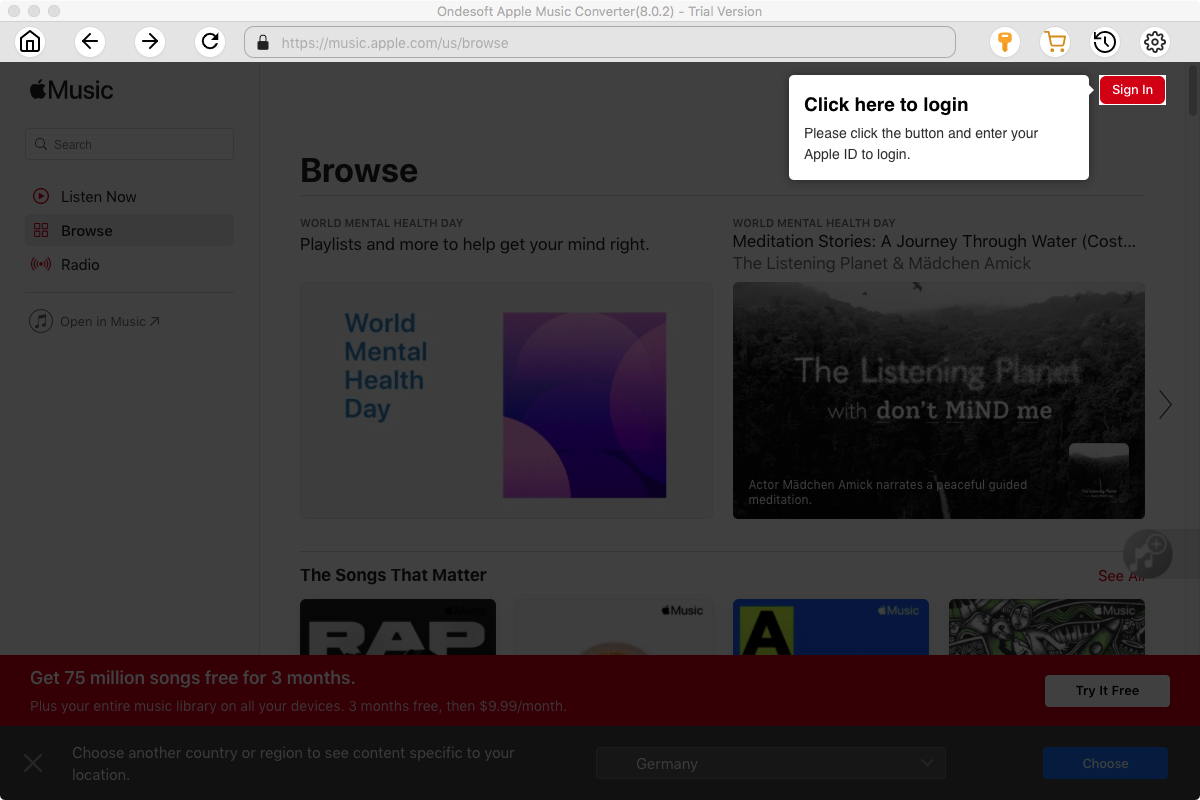 After converting Spotify playlists to mp3, locate the output folder from Spotify Local files. Now you have transferred Apple Music playlists to Spotify and can play them offline even you are Spotify free user.