How to download Album YHLQMDLG to mp3 from Apple Music?
Bad Bunny is a young urban music singer, rapper and producer originally from Puerto Rico. He dropped his latest album YHLQMDLG on Feb. 29, 2020, Saturday at midnight.
YHLQMDLG stands for "Yo hago lo que me da la gana,"  Spanish for "I do whatever I want." It is the second studio album by Puerto Rican rapper Bad Bunny. Bad Bunny announced the album on February 27, 2020, during an appearance on The Tonight Show Starring Jimmy Fallon and stated that it would be released on Leap Day 2020.
The album is now available on Apple Music. If you are an Apple Music subscriber, stream the songs or download them for offline playback. However, here we will also show you an easy way to download the album YHLQMDLG to mp3 from Apple Music.
First, all the album YHLQMDLG to your library. Or you can add it to a individual playlist to quickly find it.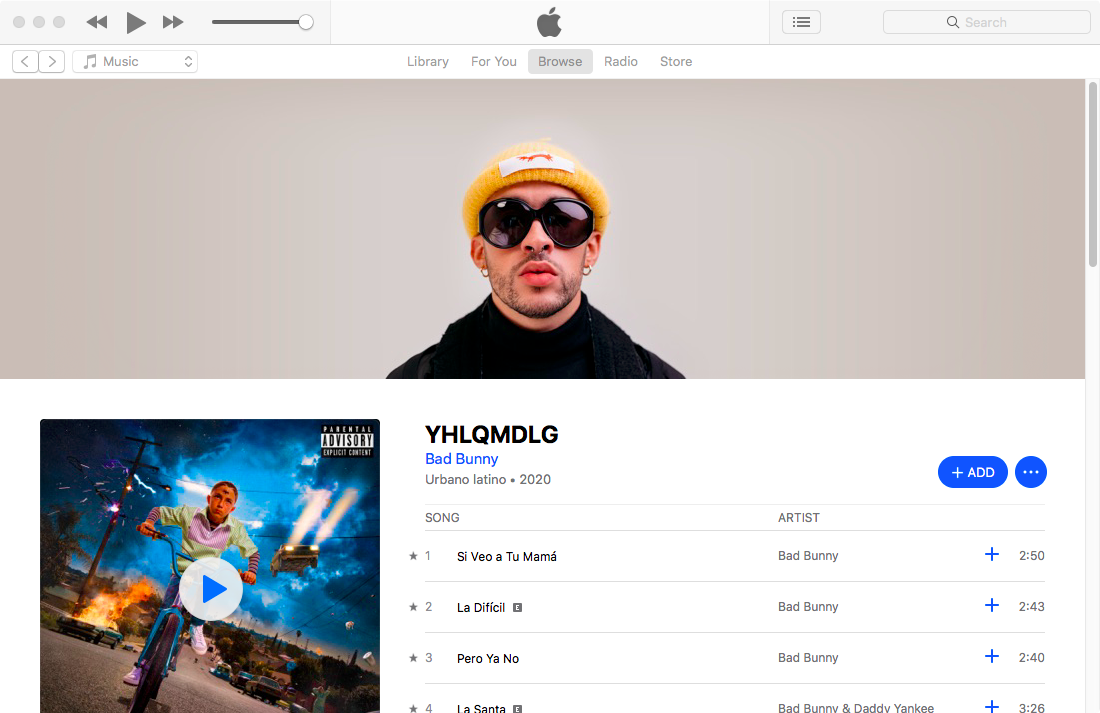 Steps to download Album YHLQMDLG to mp3 from Apple Music
1. Download and install Ondesoft iTunes Converter for Mac or Ondesoft iTunes Converter for Windows .
2. Ondesoft iTunes Converter automatically loads your entire iTunes library: Music, Movies, TV show, Audiobooks and playlists(including Apple Music playlists). Click Music from the left side and sort all songs by album, find YHLQMDLG and check the songs you want to download to mp3.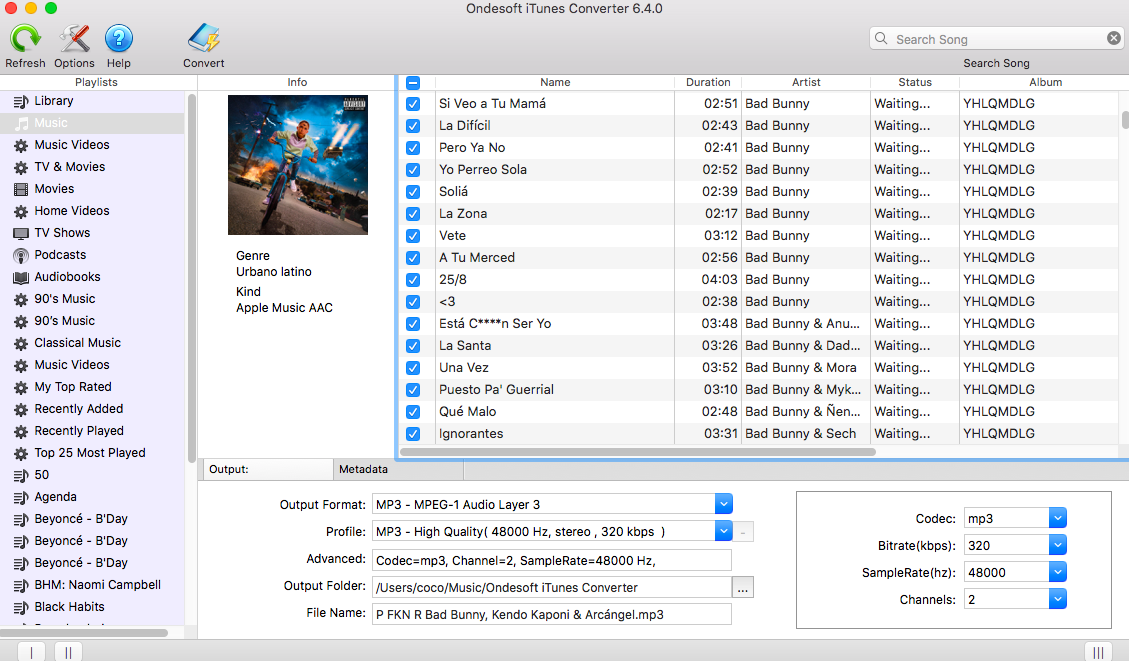 If you add the album YHLQMDLG to playlist, you can quickly find it from the left side.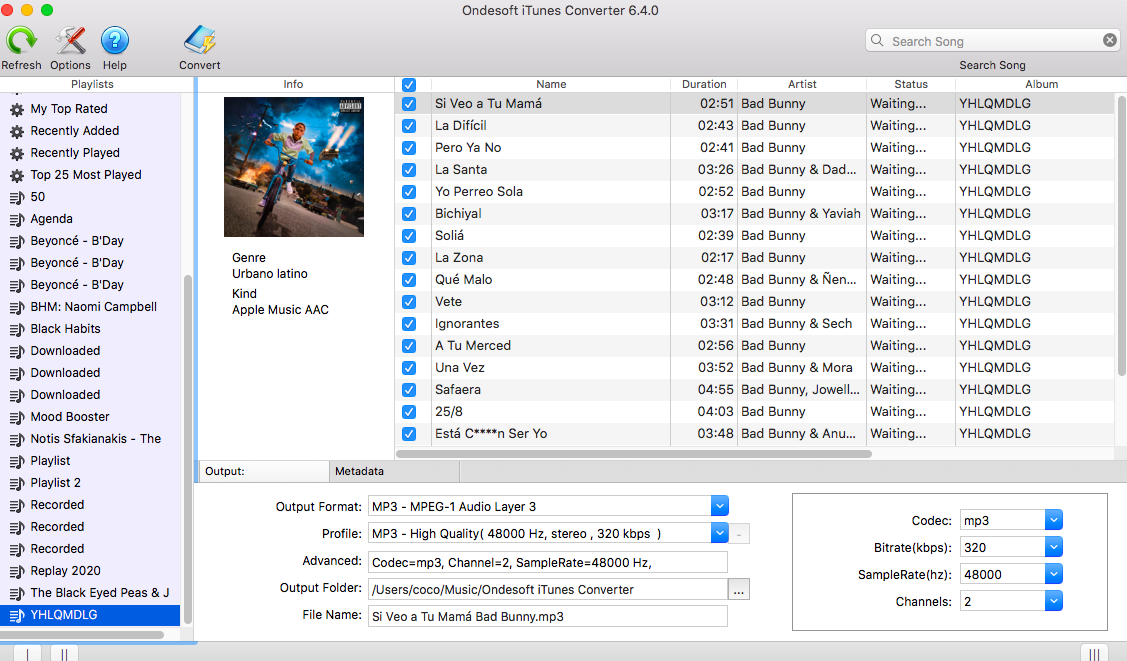 3. Click Convert and soon you will get the songs of album YHLQMDLG in mp3 format.